Wilson tailors online experience to your game with GearUp
Visit Wilson's new micro-website, and you'll find more than the company's latest golf clubs. A new game-improvement section called GearUp with Wilson Golf is designed to help you find instruction and equipment that suit your game.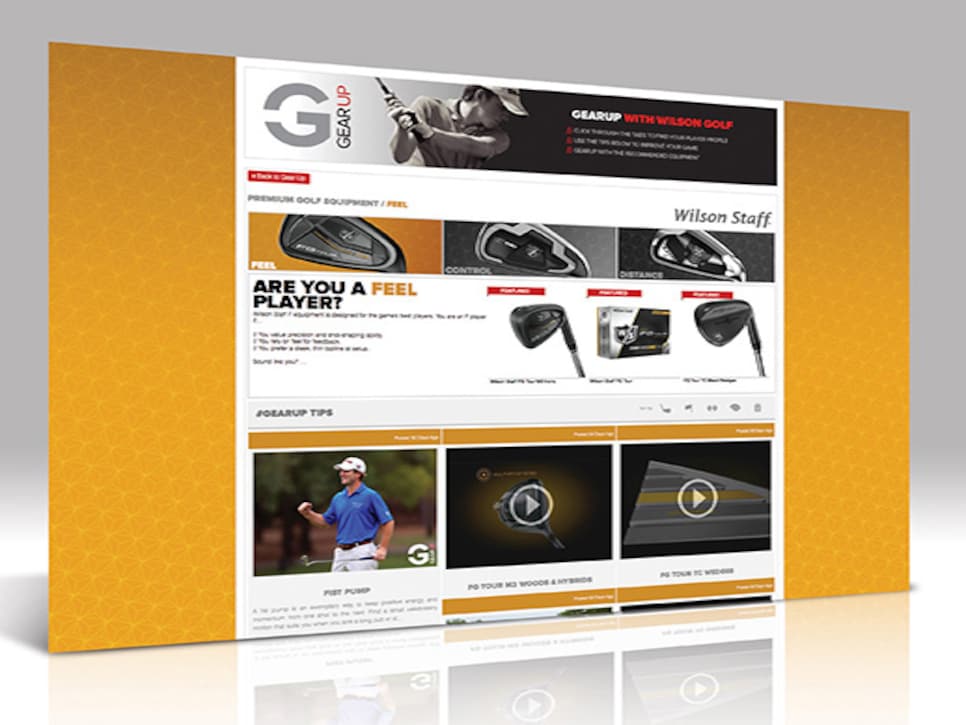 Choose the kind of golfer you are -- from avid to beginner -- and the site suggests ways for you to improve, along with videos featuring mental-game tips and fitness and nutrition advice. GearUp also suggests clubs to try based on your skill level. As your game gets better (hopefully), Wilson will recommend equipment based on your new playing level.
*Interested in more stories on equipment? Signup to receive Golf Digestix, a weekly digital magazine that offers the latest news, new product introductions and behind-the-scenes looks at all things equipment. *