The Loop
Wilson Staff pushing lightweight limits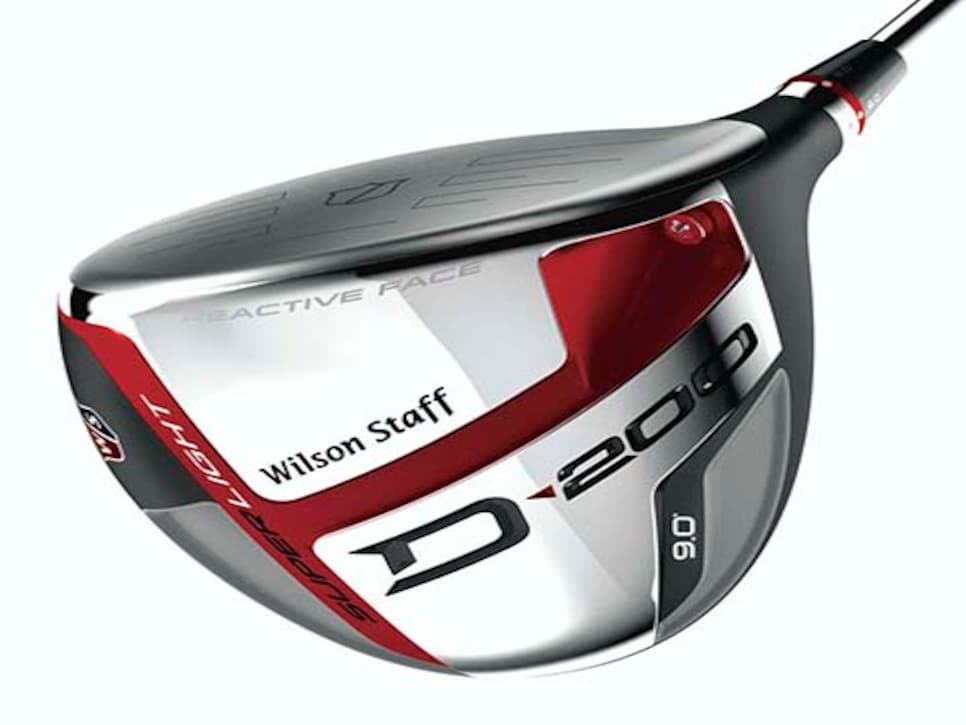 Still, the company is pushing the limits of lighter weight. Fueled by ultralight shafts and grips and an adjustable driver head that is the lightest in the industry, Wilson unveiled its D200 line of woods and irons this week by talking about how to make lightweight clubs work for more golfers. The D200 line includes a driver with a total weight less than 270 grams, fairway woods and hybrids that use 49- and 54-gram shafts and a superlight super game-improvement iron that redistributes 48 grams to the heel and toe to improve stability on off-center hits.
Vrska says the most important aspect of the company's new D200 driver is not just its lighter overall weight-just 268 grams-but something called club moment of inertia. While the MOI most golfers think of has to do with how stable the club is on an off-center hit (higher is generally better), the thinking on club MOI is just the opposite. Club MOI has to do with how resistant an object is to some force causing it to move (like say a golfer trying to swing it). A lower club MOI, theoretically, might mean a club is easier to swing faster. Vrska says the club MOI on the D200 is the lowest on the market. The D200, which also features a thinner, webbed, variable thickness crown through the use of a chemical etching process, also is the lightest adjustable driver in the game with a head weight of just 189 grams or about 15 grams lighter than most adjustable driver heads today. Each of the three lofts (9, 10.5, 13; $300) can be adjusted up or down one degree, and put in a draw setting.
The face size on the D200 also has been increased by 9 percent and redesigned compared to the D100. The thickness of the lower perimeter of the face has been decreased by 12 percent to further improve face deflection on off-center hits.
Also fueling the lightweight design is a special 25-gram Golf Pride grip and a 44-gram UST Mamiya Elements Chrome shaft.
The line includes fairway woods and hybrids with Carpenter 455 steel face inserts. Vrska says the high-strength Carpenter 455 is able to made 20 percent thinner than traditional 17-4 steel and 13 percent thinner than some Chines steels labeled "455." The thinner face helps create the highest spring-like effect readings for Wilson's fairway woods and hybrids in its history. Both the fairway woods and hybrids have extended low heel and toe regions for a 5 percent larger face area. The fairway woods (15, 18, 21 degrees; $250) use a 49-gram UST Mamiya Elements Chrome shaft, while the hybrids (17, 19, 212, 25, 28, 31 degrees; $180) feature a 54-gram version. Both use the 25-gram Golf Pride grip found on the driver.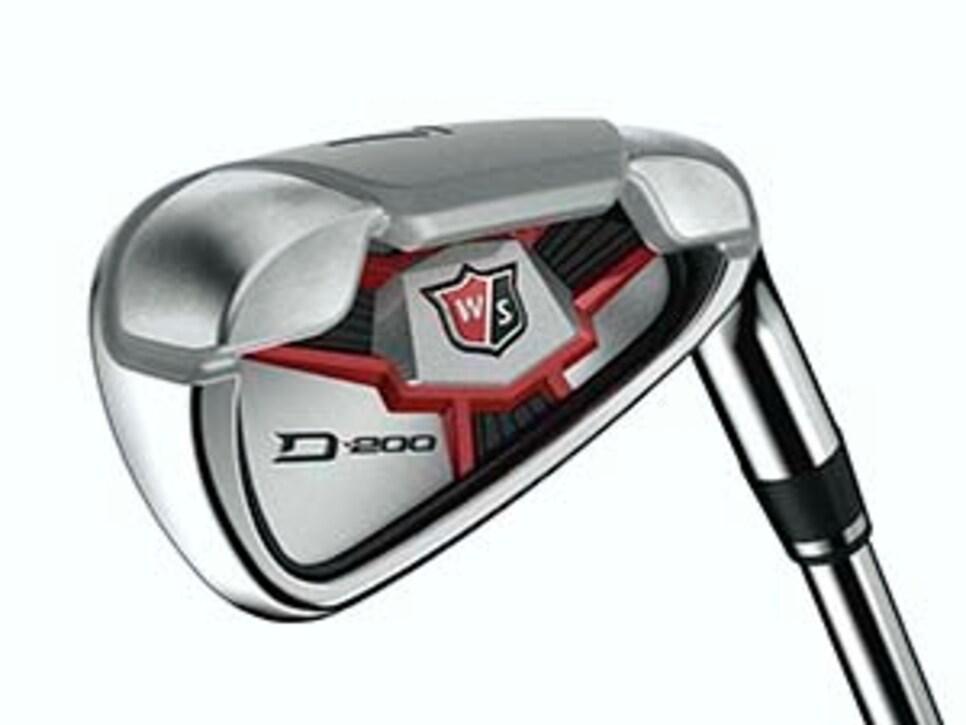 The D200 irons ($600 steel, $700 graphite) come with an 85-gram steel option and a 59-gram UST Mamiya Elements Chrome graphite option.
All of Wilson's D200 clubs will be in stores Jan. 16.