The Loop
Wilson giving away special-edition wedge for Mother's Day
If you're in the market for a Mother's Day gift, a giveaway from Wilson could make your mom a happy camper.
Send a tweet or upload a photo to Instagram, tagged with #FGTourTC, along with your favorite memory of your mom, and Wilson will choose one winner for its limited edition pink 60-degree FG Tour TC wedge.
Wilson says it's the only pink version of its FG Tour wedge line made.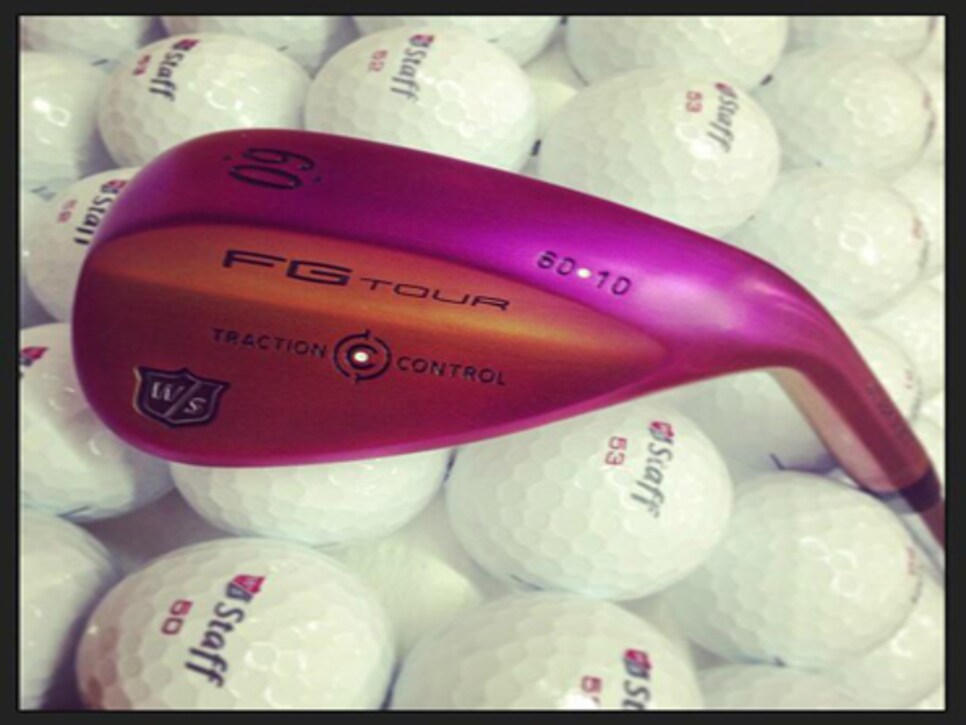 Send a tweet or upload an Instagram photo with a memory of your mother, grandmother, aunt or mentor and this pink-colored wedge could be yours.
Here's a look at its specs:
--Length: 34 1/2 inches (one inch shorter than its in-line version)
--Grip: A pink Lamkin R.E.L. 3 GEN