Equipment
Wilson Duo Soft makes new distance and accuracy case for low-compression golf balls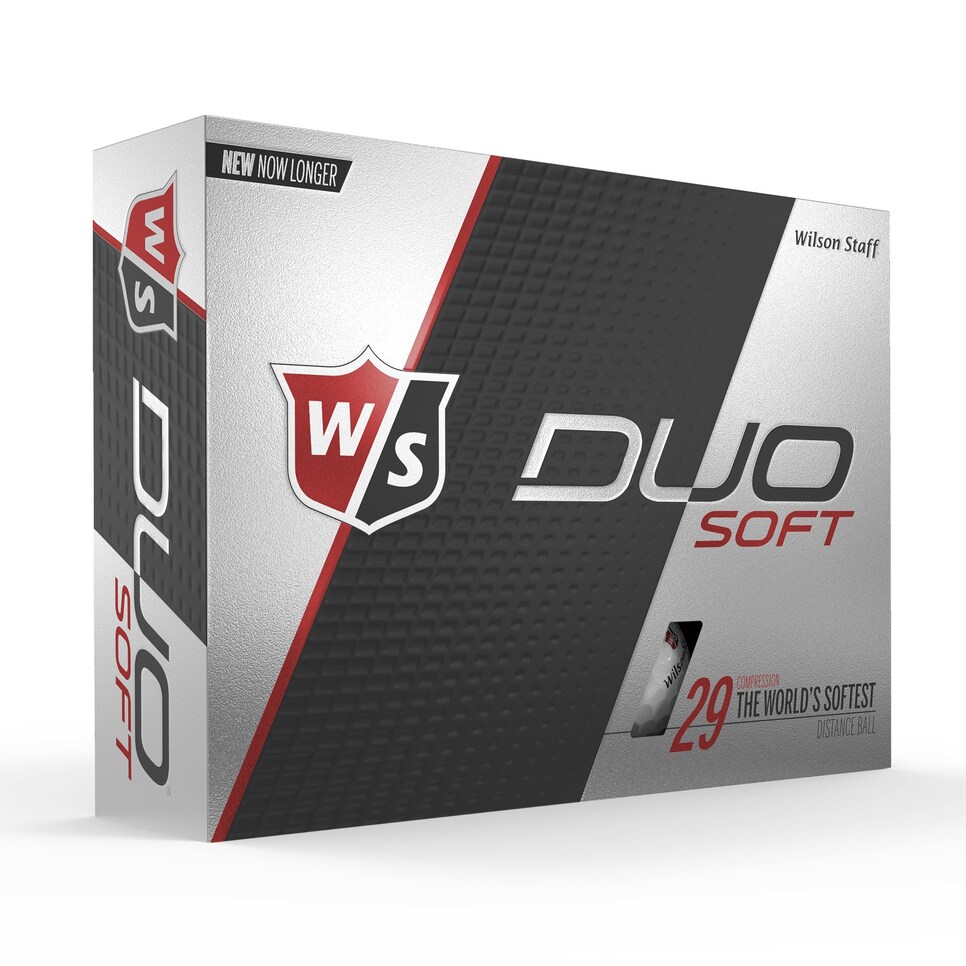 The Wilson Duo has been setting the standard for low-compression two-piece balls since its first full year on the market five years ago, but the challenge always has been how to make something soft and fast at the same time. Because when it comes to golf balls soft often gets in the way of fast.
But Wilson's new Duo Soft, which the company again touts as the lowest compression ball on the market at 29, is paying attention to the inside of the ball to find more speed and the outside of the ball to find more distance.
First, the Duo Soft uses a three percent larger core for more energy at impact. Then, a refined, more precisely tooled dimple pattern has resulted in shallower dimples (about six percent shallower) that lead to longer carry and total distances.
"We've always believed in low-compression, and we still do," said Frank Simonutti, Wilson's global director of golf ball innovation. "It's comforting to know in some ways that everybody else does, too, at this point. The industry trend as a whole continues to go down in compression."
Simonutti, who noted that the compression of Wilson's two-piece balls has dropped by some 60 points in the last 20 years, said the low-compression design leads to both higher launch and lower spin on tee shots, keeping hooks and slices from flying as far off-line.
While the Duo did not necessarily drop its compression between the new version and the past model, Simonutti said it gets better distance for typical 90-mile-per-hour-and-slower swingers through the larger core and more aerodynamically efficient dimple pattern.
Simonutti says the larger core is a little firmer, but allows the thin sodium/zinc ionomer cover to get softer. "Bringing the stiffness of the two layers closer together helps improve our durability, as well," he said.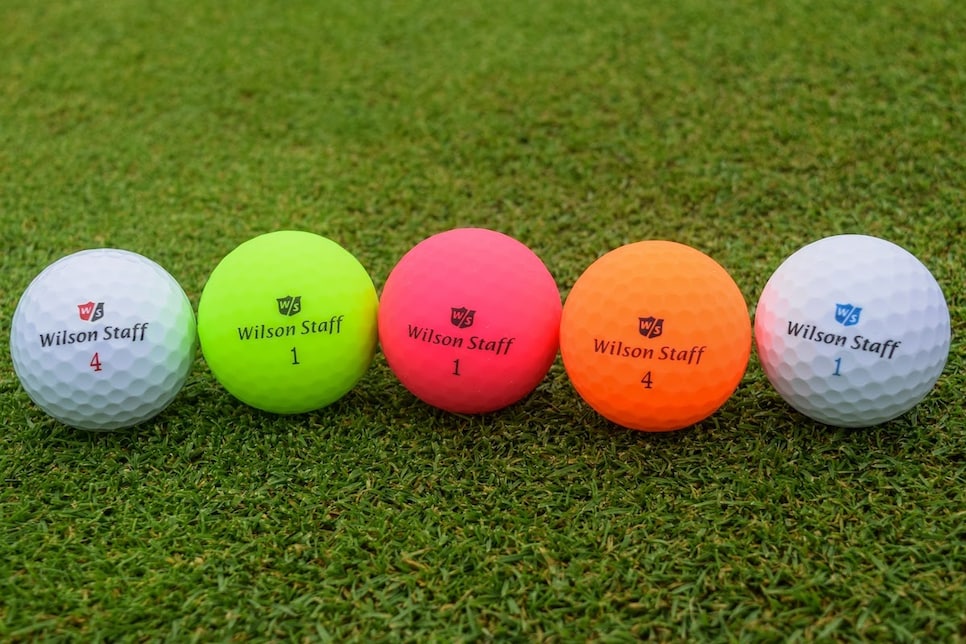 In addition to its traditional white color, the Duo Soft also will offer its most expansive color palette in company history. Six additional colored matte finishes are part of the new Duo Soft Optix line, including pink, green, red, yellow, orange and a matte white version of the Duo Soft women's ball.
The new family of Duo Soft balls will be available for pre-order October 30 and in stores November 17 ($20 per dozen).