New golf balls
Wilson Duo Soft golf balls: What you need to know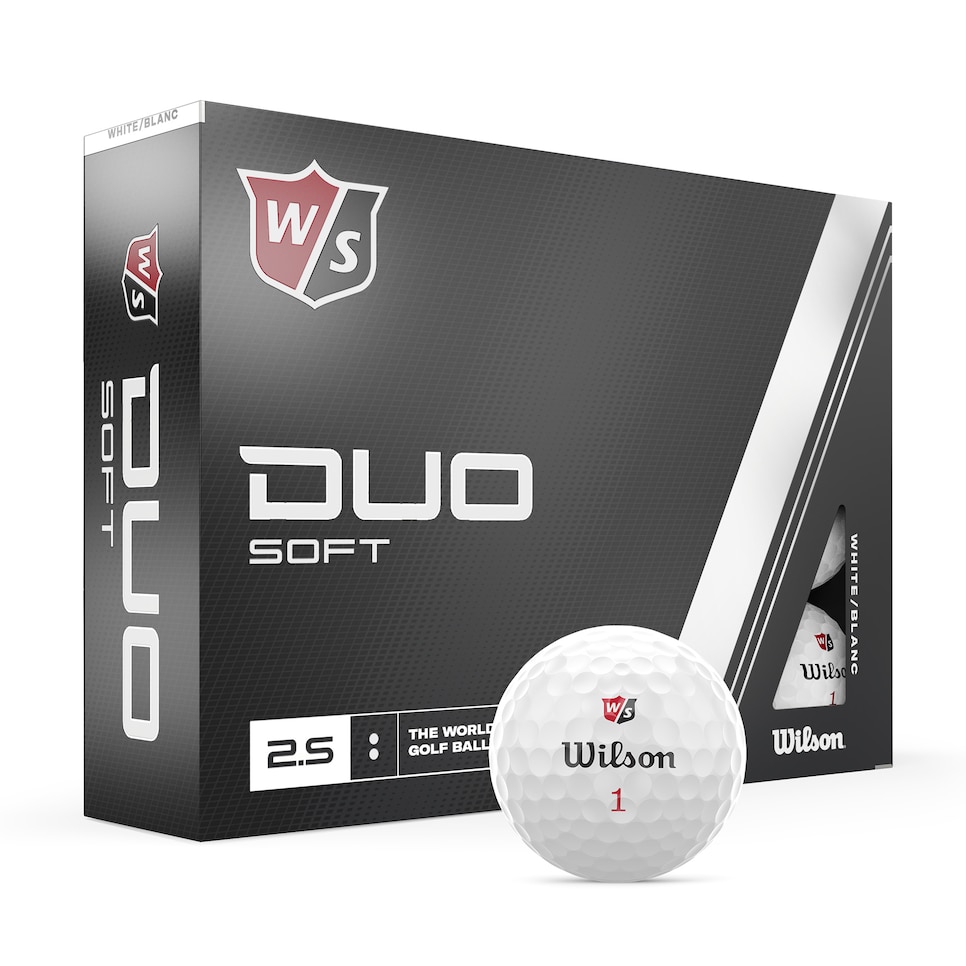 WHAT YOU NEED TO KNOW: The Wilson Duo has been setting the standard for low-compression two-piece balls since the first iteration in 2011. Its latest model continues down that path with what the company claims is "the world's softest golf ball" while a new core formulation enhances distance while continuing to deliver the expected soft feel.
PRICE: $23 dozen, available Jan. 19.
1. Soft doesn't mean slow
Soft is great and this ball is with a compression under 40, but no golfer is willing to sacrifice yards for a pillowy feel. Wilson understood that and set out to make a ball with increased velocity as well. The secret sauce, according to Wilson's R&D team, is the presence of additional Zinc pentachlorothiophenol in the reformulated core. Forget the chemistry lesson. In layman's terms using more of it in the core helps amplify the power of a player's swing, especially for those swinging in the 90-mph range or slower. "We were able to match the velocity of the higher compression balls and were able to get much more short-game spin than the real low compression balls," said Frank Simonutti, Wilson's global director of golf ball innovation.
2. Less spin equals straighter shots
Many everyday golfers tend to hit the ball offline to some degree. So, it only stands to reason that the more a ball spins, the more offline it's going to go. That's even more of an issue for golfers whose skill level is geared more for a scramble or best-ball event than a club championship. Wilson revamped its cover with a new 302-dimple pattern with shallow dimples to provide the kind of aerodynamics that result in lower spin, and thus straighter shots, especially off the tee. "We put every possible advantage to keep the distance up with a lower spin rate to not only straighten shots, but produce a trajectory that would get more roll out of tee shots," said Simonutti. "We think it's a great ball for a wide number of players at a good price point.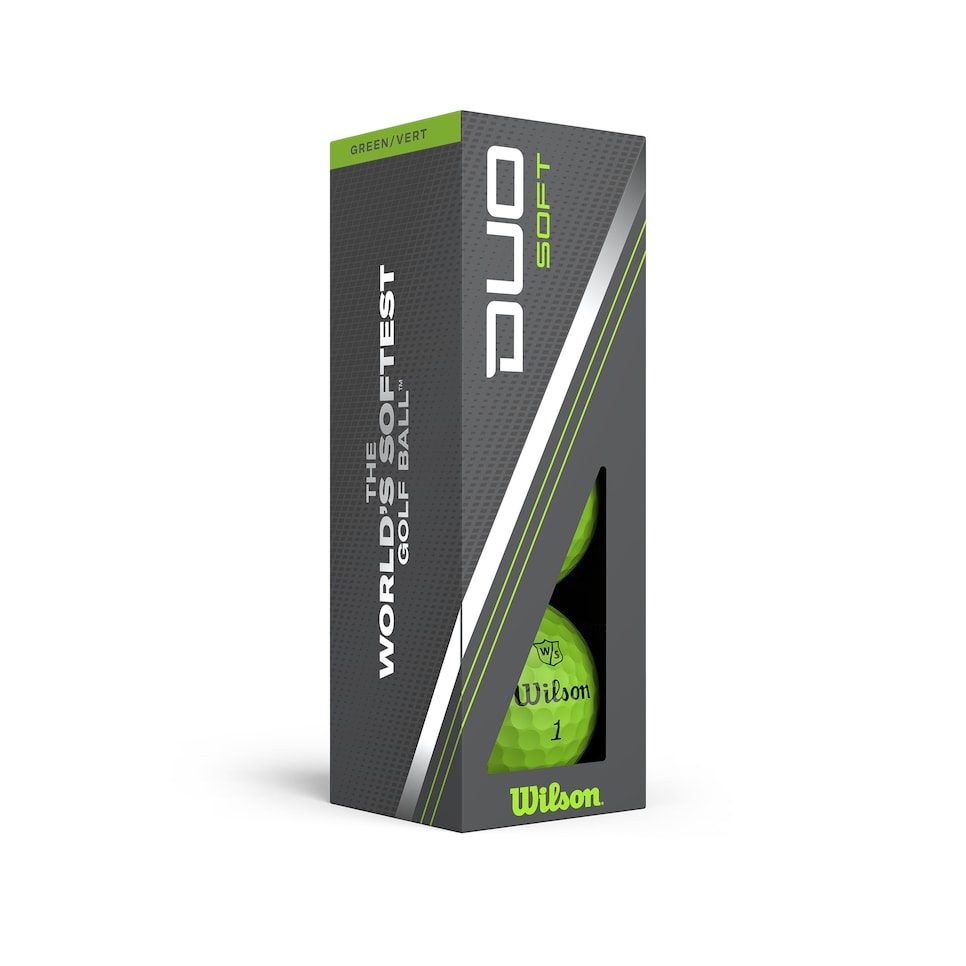 3. Options abound
Golf balls for years were described as all being "white, round and dimpled." No longer. In addition to its traditional white color, the Duo Soft also offers an expansive color palette. Four additional colored matte finishes are part of the new Duo Soft line, including green, red, yellow and orange, along with NFL team logoed options.