Equipment
Wilson D7 distance irons both learn from the past and selectively depart from it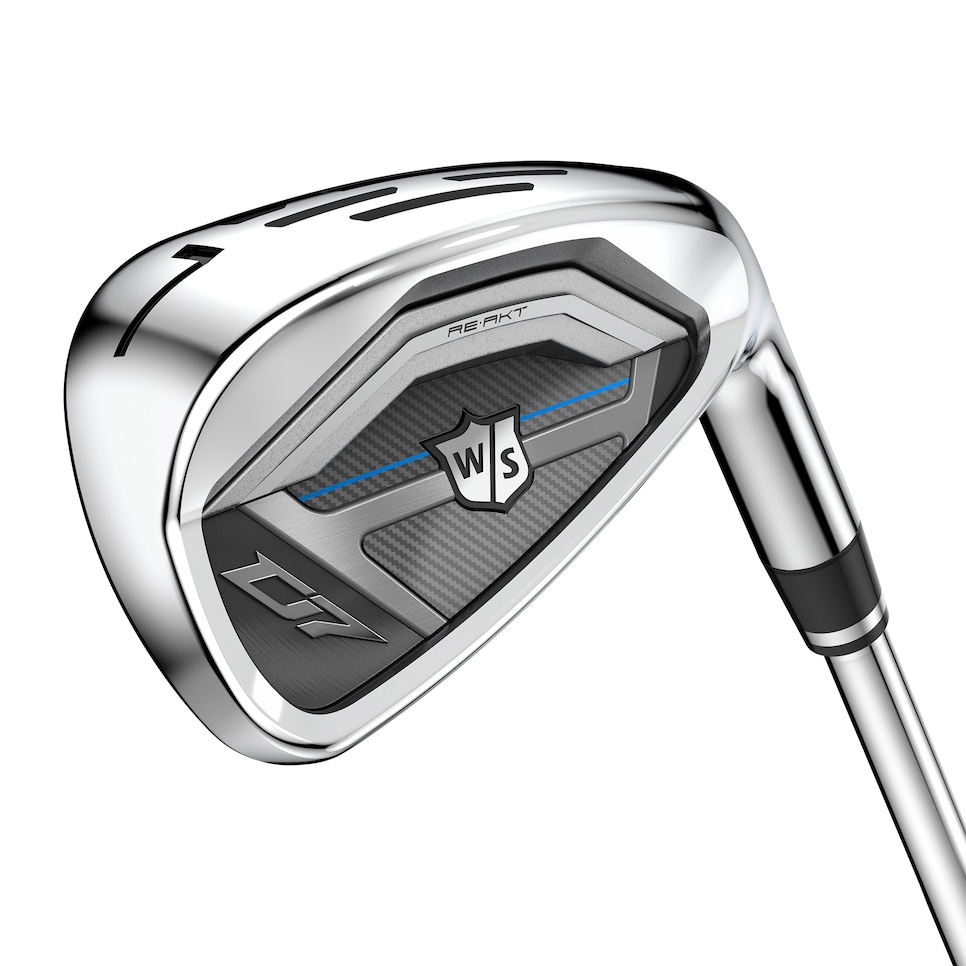 The Wilson D7 irons reflect what the company has learned over the last several generations of not just distance irons design and performance but in fact all sort of iron projects.
The result isn't merely a continuation of the past, however, said Jon Pergande, Wilson's manager of golf club innovation.
"We've had a pretty good history with our distance irons and part of that history has been to showcase more muscle in terms of greater forgiveness, a thicker topline, greater offset. I think we're getting away from that DNA in moving to the D7 which features much sleeker, straighter lines."
Pergande said the Wilson D7 irons borrow from concepts developed for both past distance irons like the D300 and even players irons like the FG Tour V6.
Most noticeable, of course, is the latest iteration of Wilson's "power holes" technology, which feature polymer filled cutouts along the sole that contribute to the flexing of the face at impact. The new approach to D7, however, isn't simply to fill the entire set of irons with more power holes. Instead, it's a progressive approach, with the long irons (4- through 7-iron) featuring three rows of power holes, the 8- and 9-iron with just two rows and just one row on the pitching wedge. Another change in the power holes approach is to remove the power holes from the topline to decrease any distraction some players might have felt in the address view of the iron.
What makes the power holes truly effective is the very thin face insert (barely two millimeters thick). It's the thinnest face Wilson has used on a super game improvement iron in its history.
According to Bob Thurman, Wilson's vice president of research and development, the D7 benefits from greater in-house expertise in virtual simulations of how the power holes work with the face. And not exactly in the way you might think.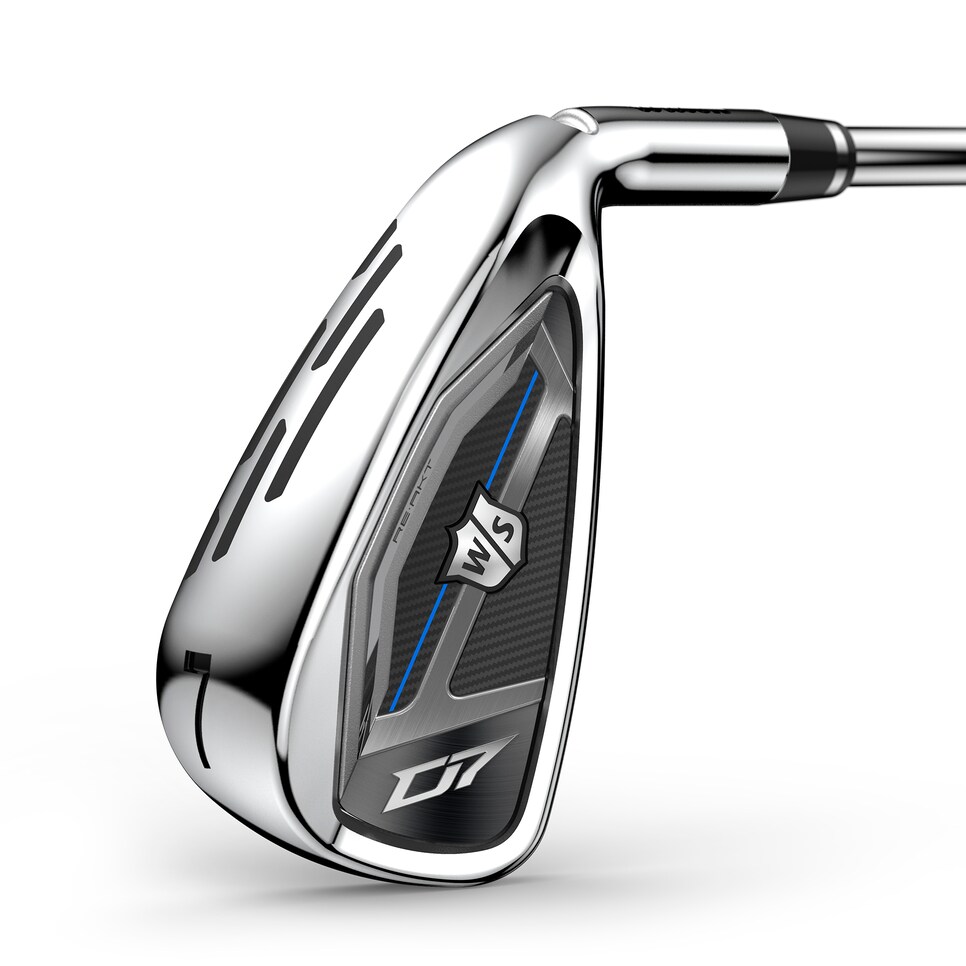 "Our ability to virtually simulate while we're in the CAD stage is now really quite good," Thurman said. "So we're able to iterate the size and dimensions of these holes and what it does to predicted ball speeds to really help us to create a better iron. It's less about the rows and more about the land areas between them. That area is more like a spring. You put that in concert with the thin face and you can get that increased contact time in the long irons for more distance. As we move to the middle and short irons, you don't need that as much because people are not looking for crazy pitching wedge distances."
It's a more comprehensive approach to distance in a distance iron, and even a more comprehensive approach to forgiveness, too. Instead of opting for the appearance of heel and toe perimeter weighting as in past irons like the D300, Pergande said a fresh look revealed that the past wasn't perfect when it came to maximizing an iron's moment of inertia, or forgiveness on off-center hits.
"What we found was that we were using weight inefficiently to create a visual perception of heel-toe weighting," he said. "D7 grew from a pet project of one of our engineers of what can we do if we were going to create the highest MOI given a certain head shape."
The stability and lower center of gravity on the Wilson D7 also allowed this set to feature stronger lofts, including the all-important 7-iron, the club that is most often used in a demo, trial and fitting session. And speaking of fitting, the D7's hosel was tweaked to allow for better bending for players who are looking for non-standard lie angles, which Pergande said is becoming more the case even for relatively affordable super game improvement irons like the D7.
The seven-piece Wilson D7 irons (5-iron through gap wedge) will be available Jan. 17 ($600 in steel, $700 in graphite). A 4-iron and sand wedge are also offered as custom orders.