Equipment
Wilson D350 latest to re-think the traditional iron set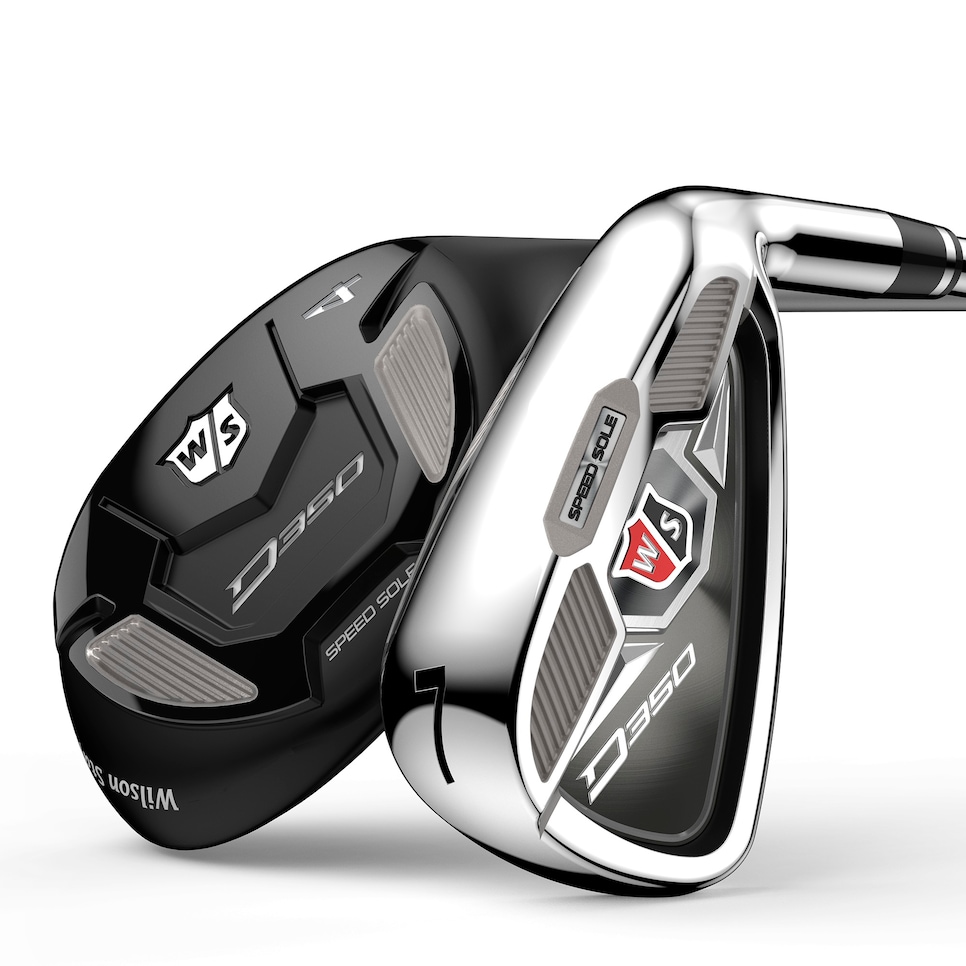 Wilson's new D350 hybrid-iron combo iron set is the latest evidence that the traditional iron set of 3-iron through pitching wedge not only may not be right for most golfers, it may not exist anymore save for the most isolated cases.
The Wilson D350 features a mixture of hybrids and irons, and how that mixture is put together is up to the individual golfer. Certainly, in recent years many iron sets have moved to starting with the 4-iron as the lowest lofted club in the set. As well, there have been several super game-improvement sets that include one, two or more hybrids as part of the standard set. Not only does the D350 set start with a 4-iron and include seven irons in the set, it also gives golfers the option to choose from four hybrid lofts to replace long and mid irons in an eight-piece set.
On the D350 set, the hybrid options include 3-, 4-, 5- and 6-hybrids ranging from 19 to 28 degrees. The irons in the series range from a 21-degree 4-iron to a 55-degree sand wedge.
"We believe that set make-up is perhaps the most fundamental aspect to fitting and customization for this player," said Jon Pergande, manager of golf club innovation at Wilson.
Both the hybrids and irons, the largest in the Wilson line, expand upon the face-sole technology first seen in Wilson's D200 irons. Called "Speed Sole," the objective is to thin the lower face, leading edge and front sole region to a similar thickness. By doing so, the intent is to create more of the face that deflects for more ballspeed, higher launch and more distance.
The D350 set is available in a two-hybrid/six-iron combo set ($600, steel; $700, graphite) in both men's (standard: 4- and 5-hybrid, 6-iron through gap wedge) and women's (standard: 5- and 6-hybrid, 7-iron through sand wedge, graphite only) versions. The D350 full iron set features seven pieces (4-iron through pitching wedge, $500).