The Loop
Wilson D300 irons create a more active face by filling its perimeter with holes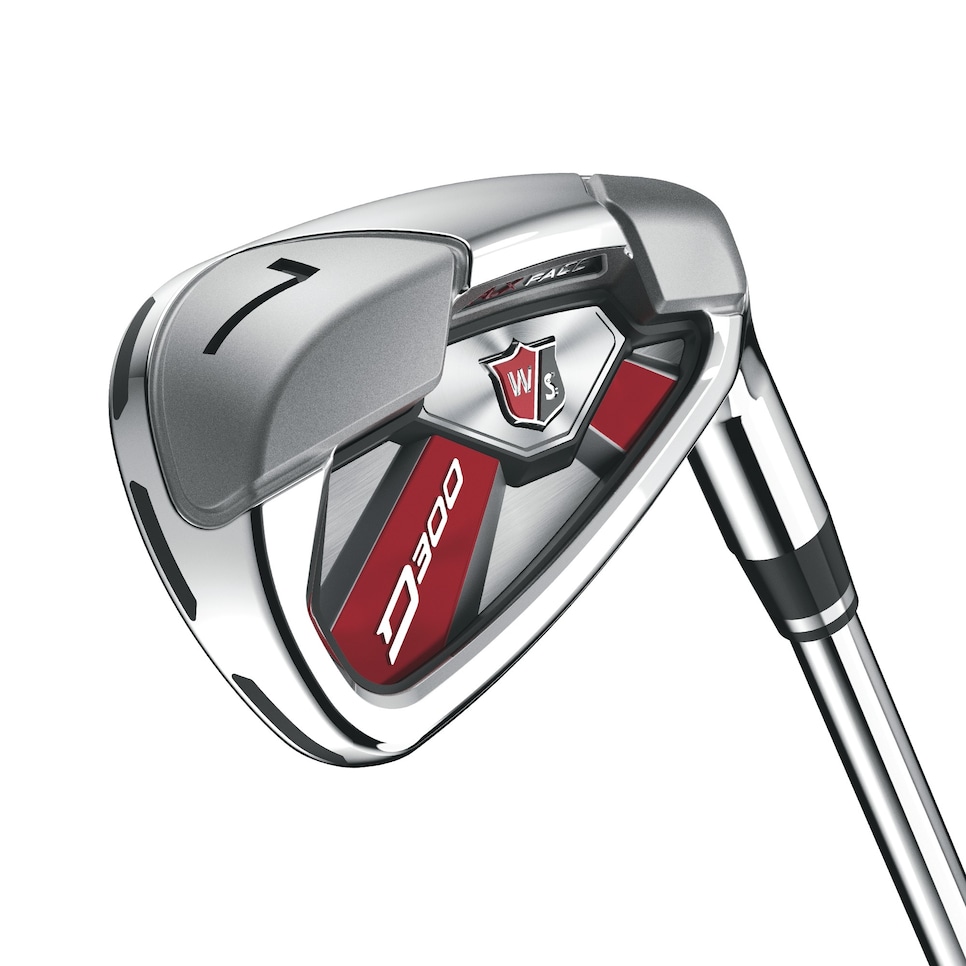 Making the face increasingly thinner has been a key to boosting iron distance over the last few years. But the new Wilson D300 irons feature a face that gets so thin that in some sections it's not even there at all.
Continuing an idea first seen last year with the C200 irons, the larger, oversize D300 irons utilize a series of holes around the perimeter of the topline, toe and sole to create a more flexible face. According to Wilson, the holes reduce the contact area between the body and the face to just 26 percent of the area around the perimeter of the topline, toe and sole. In other words, nearly three-fourths of that area is occupied by the perimeter holes. The result, according to Wilson research, is that the face deflects at impact 16 percent more compared to the D300's predecessor, the D200.
To improve feel from the thinned out face, the perimeter holes are filled with a urethane compound. The urethane absorbs vibration for better sound, as well.
The holes allow the face to flex more, but they also remove weight that can be redistributed to the low heel and toe for improved stability on off-center hits. Approximately 60 grams of weight is positioned in the rear heel and toe pads, 10 more than in the D200.
The extra weight low towards the sole also allows the D300 to benefit from stronger lofts, including a 20.5-degree 4-iron, a 29.5-degree 7-iron and a 43-degree pitching wedge.
The D300 irons (4-iron through gap wedge) will retail for $800 in steel (KBS Tour 80), $900 in graphite (Matrix Speed Rulz A-Type 54). They will be in stores Jan. 27.