BMW
Will Zalatoris WDs mid-round at the BMW Championship with a back injury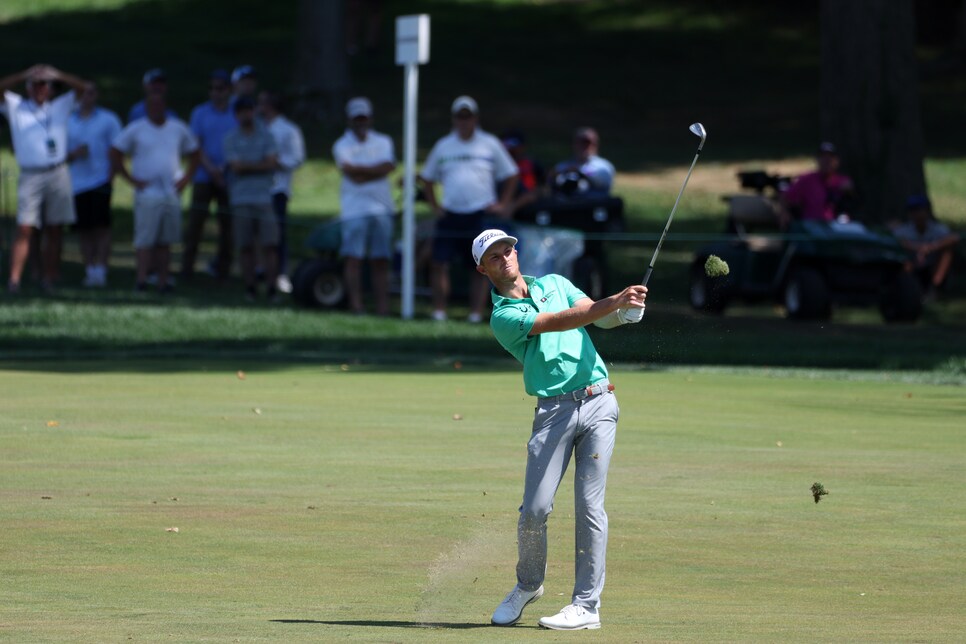 WILMINGTON, Del. — Will Zalatoris withdrew mid-round from the BMW Championship on Saturday due to a back injury.
Zalatoris, whose win at last week's St. Jude Championship vaulted him to the top of the FedEx Cup standings, played the first four holes of his third round at Wilmington Country Club. However, it was clear that Zalatoris was playing through pain, as cameras caught the reigning Rookie of the Year wincing on a number of shots.
Despite receiving treatment, Zalatoris felt he could no longer continue and dropped out of the competition.
"Will tweaked his lower back during a shot on the 3rd hole today. After getting it worked on and the pain not subsiding, he felt that it was best to withdraw from the BMW Championship so he can work with his trainer the next few days to get the inflammation to calm down," Zalatoris' manager, Allen Hobbs, said in a statement.
According to Hobbs, Zalatoris still expects to play in next week's season-finale Tour Championship.
Even with the WD, Zalatoris is expected to be in the top three of the FedEx Cup standings, which would put him in a good starting spot for the event's staggered scoring system.
Zalatoris has been one of the best players in golf in 2022, finishing runner-up at the PGA Championship and U.S. Open to go with his breakthrough in Memphis last week. He ranks second in SG/tee-to-green and fifth in strokes gained total. Zalatoris is also expected to play for the United States in September's Presidents Cup.