PGA Tour/LIV Golf
Will Zalatoris confirms he had a 'very intriguing offer' to join LIV, explains why he didn't really consider it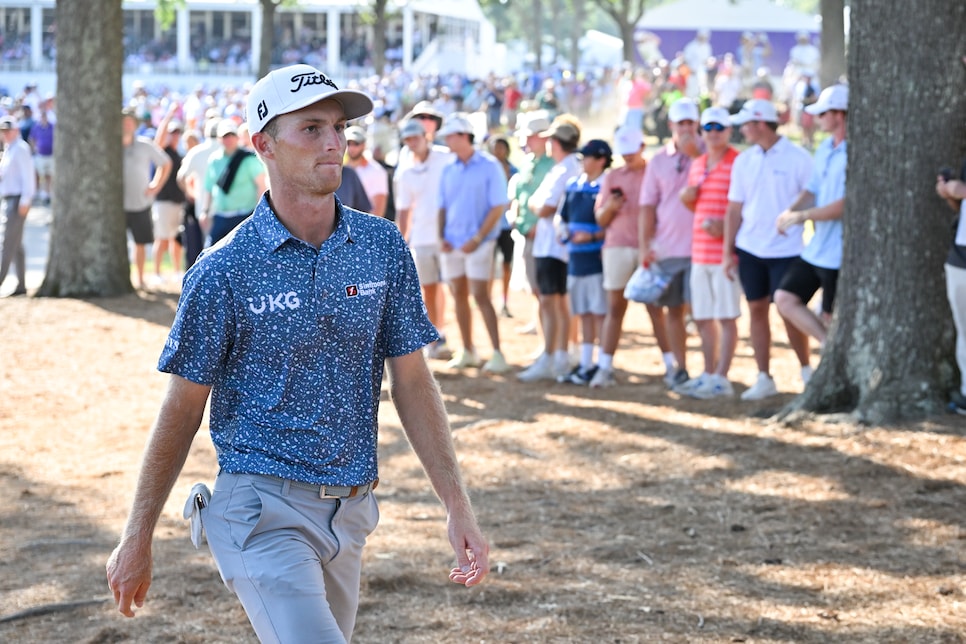 Zalatoris hadn't discussed anything publicly himself until this week when he joined the "Chris Vernon Show" on the radio in Memphis as part of a media tour promoting the upcoming FedEx St. Jude Championship, where Zalatoris claimed his maiden PGA Tour win a year ago. The 26-year-old, who has been sidelined since April after undergoing back surgery, didn't reveal an exact dollar amount, but did confirm that he had a "very intriguing offer" from the upstart league.
Vernon also asked him whether there was any regret or remorse for not accepting an offer with the possibility that repercussions for LIV players might be lessened if the proposed PGA Tour/PIF agreement comes to fruition.
"That's a really fair and good question," Zalatoris said. "I let my management team handle all that. I didn't really want to get involved.
"For some of the guys who made their decisions, I'm glad they made their decisions for them. At the end of the day, if my job was to make as much money as I can, I probably would've been an investment banker. My life goal has surrounded around winning one of the four major trophies, and that's kind of it at the end of the day. I'm unapologetic about it."
Of course, part of the speculation and conversation regarding Zalatoris' offer had to do with his injury and how much it has affected his play over the last season. Zalatoris won't defend his title next month at TPC Southwind following surgery in April to repair two herniated discs in his back after withdrawing from the Masters.
The Texas native is optimistic about playing some tournaments a few months thereafter.
"It's been a long process, but I feel good," he told reporters at a media day for the FedEx St. Jude. "A lot of hard work has gone into getting me to this point. I'm starting to chip again, and in about six more weeks I'll start working my way up through the golf bag."
Zalatoris also told Vernon that during his time off, he's finishing up classes to earn his psychology degree from Wake Forest. Zalatoris left Winston-Salem after his junior year in 2017 to turn pro.
"My wife's got two degrees, and I'm tired of us having two degrees in the house and she has both of them," he said jokingly.
"I'm mentally very fresh," he said. "The last six months have been really good for me— really even the last year—to grow and mature as a man and professional."
Here's the full interview with Vernon: