News & Tours
Will Zalatoris says he will not be joining LIV Golf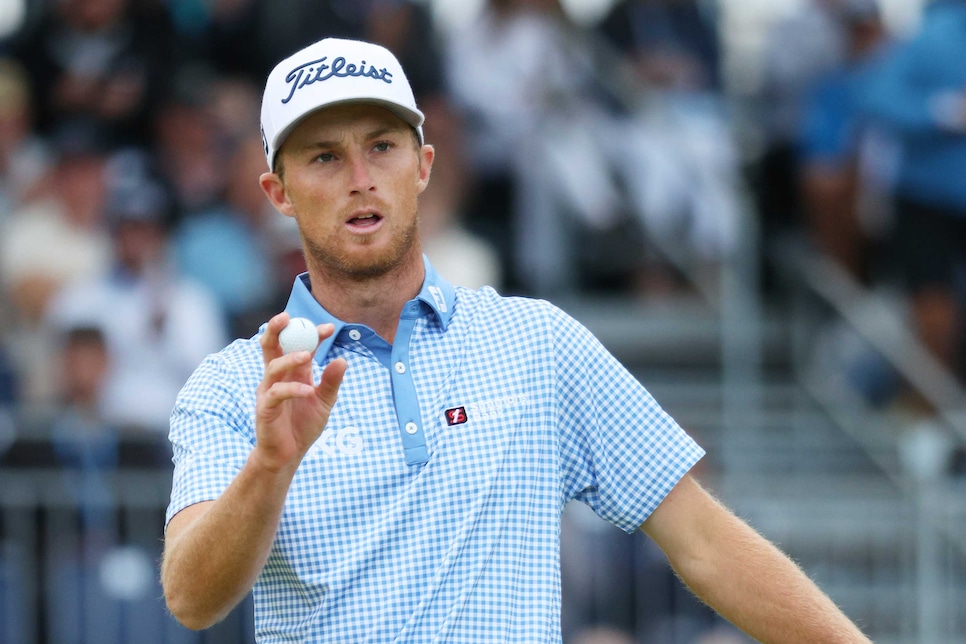 As LIV Golf launched its first United States event Thursday, one American star took to social media to distance himself from the Saudi-backed league.
That would be Will Zalatoris, who has finished runner-up in the past two majors. Zalatoris, 25, has been vocal in his support of the PGA Tour, stating in May he backed commissioner Jay Monahan's decision to deny conflicting-event releases for LIV Golf's inaugural event in London. "I think it's great," Zalatoris said at the AT&T Byron Nelson. "I mean, look, if you want to do it, no one's stopping you. But what we have here is pretty good too, considering every week we're playing for a pretty great purse on pretty great golf courses and considering the benefits that we have off the golf course on top of that it's pretty tough to beat."
However, rumors continue to run rampant among golf circles regarding which player could be the next to defect from the PGA Tour, and though Zalatoris' name hasn't necessarily been one floating about, the reigning Rookie of the Year wanted to officially state where he stands on the matter.
"There have been a lot [of] rumors surrounding LIV Golf and of specific guys leaving," Zalatoris wrote on Twitter. "Now, I have begun to hear rumors that I might be going to LIV. I'd like to clear this up and say that I am fully committed to the PGA Tour and DP World Tour. I have been vocal about this since February and nothing has changed. I have dreamed of winning on the PGA Tour and winning majors since I was a little kid. I love where the PGA Tour and the DP World Tour and their associated tours are headed. I cannot wait for the rest of the PGA Tour season and the Race to Dubai. See everyone in Scotland the next two weeks."
Zalatoris rose to No. 12 in the Official World Golf Ranking following his silver medal at Brookline and has finished T-6 or better in six of his last eight starts. He sits atop the DP World Tour's Race to Dubai standings and is ninth in the PGA Tour's FedEx Cup.