The Loop
Will this be the year Dustin Johnson really breaks out?
The most talented. The best athlete. The longest hitter. Dustin Johnson has been called a lot of things on the PGA Tour. But is he finally ready to seriously join the conversation of who is the best player?
It appeared Johnson was on his way last year when he won the tour's opener at Kapalua, but injuries and inconsistent play kept him from winning again in the 2013 season. A win at the WGC-HSBC Champions in November to start his 2013-14 season, however, has him returning to Hawaii with as much fanfare as ever.
"I think it's going to be a really big year for Dustin," NBC's Mark Rolfing said during a Monday conference call.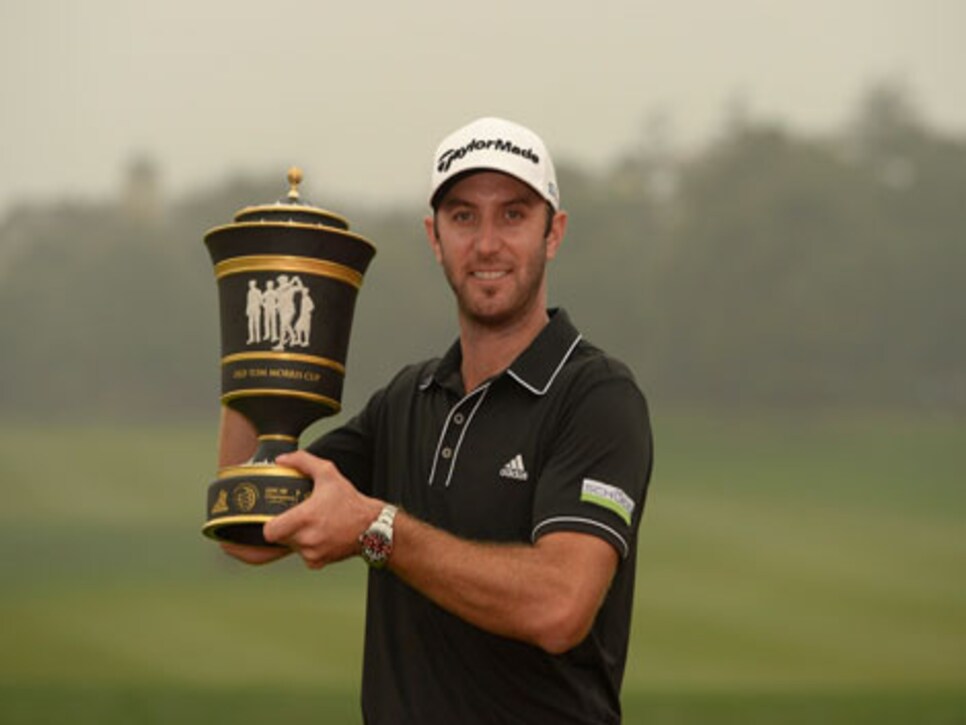 By today's standards, Johnson has never failed to have a big year since turning pro. Counting his recent WGC win, he's won in each of his first seven seasons, something last achieved by Tiger Woods, and only Phil Mickelson's wins in 10 consecutive years is a better current streak on the PGA Tour. Johnson's eight total wins in those seven years, though, has left everyone expecting more.
I think it's neat that he's won seven years in a row, but he's the kind of player that should have a breakout year somewhere at some time," Johnny Miller said. "But he's got to do it with clutch putting and consistent putting, not just occasional three or four weeks a year where he gets a little hotter on the putting."
For a guy with so much potential, there are still plenty of glaring flaws. While Miller identified putting as the aspect of Johnson's game that has held him back most, Rolfing pointed toward his course management and Frank Nobilo highlighted Johnson's less-than-stellar stats from inside 100 yards.
"That's one area he can really tighten, because he has this pre-shot routine, when you hit pitch shots with such a strong grip and you let that club hobble off the ground when you take it back, he has a big swing for a short shot," Nobilo said. "When you hit into greens like Augusta and greens like Hoylake that are really hard as well as Pinehurst, the next shot is going to be difficult for him, and that really is his Achilles heel."
Those firm greens could prove to be a major obstacle to Johnson winning a first major, but like Miller, Nobilo sees Johnson's ability to collect trophies -- even if not in bunches -- and not just big paychecks as a sign he has what it takes to be truly elite.
"Winning is so important in this game, and he keeps doing it," said Nobilo, who pegged Johnson, along with Matt Kuchar and Hunter Mahan as the three guys most likely to break through in a major in 2014.
Rolfing said Johnson, who is eying a spot on the 2014 U.S. Ryder Cup team after not qualifying for last year's Presidents Cup, will alter his schedule in the new year to try to play to his strength of being a momentum player. Johnson plans to play five weeks in a row beginning with the AT&T Pebble Beach National Pro-Am, an event he's won twice.
"I think the five-week stretch there right at the end of February is going to say a lot about what Dustin's year is going to be like," Rolfing said. "And I think it's going to be a great one."