The Loop
Will there be a Monday finish at the Players?
PONTE VEDRA BEACH, Fla. -- Saturday on the PGA Tour is usually called moving day. But this year at the Players, it's Sunday when moving will be the key -- as in moving quickly.
Thanks to a weather delay of nearly four and a half hours, a large chunk of the third round will now be played Sunday before the final round starts. But even with the lengthy interruption, PGA Tour vice president of rules and competition Mark Russell is optimistic that there will be no need for a Monday finish.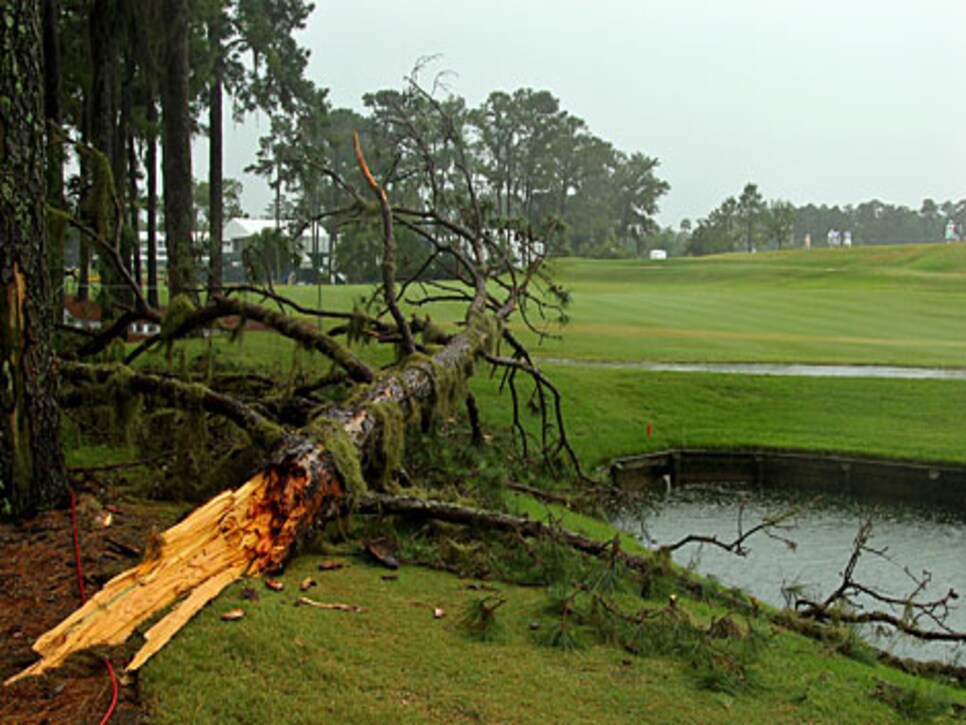 "I don't think we'll have a problem getting it done tomorrow," he said.
Russell said the third round will resume at 7:45 a.m. Sunday. The plan is then to have the final round being at about 11:30 with the players grouped in threesomes and going off both the front and back nines.
He was extremely pleased with how the TPC Sawgrass Stadium Course drained, something that allowed the tournament to resume an hour after the heavy rain concluded.
"It's the first time it's rained here since we sand capped the fairways, redid the greens and did the renovation, and it was amazing how the golf course held up," Russell said. "Once it stopped raining, the water was basically gone."
The 16th hole was the only hole that needed any major repair work. A tree that fell down in the left rough had to be removed and the hole itself had to be moved a couple feet after suffering some damage.
In total, the course received 3/4 of an inch of rain. Conditions were soft and friendly when players went back out following the delay (as evidenced by Martin Kaymer's four straight birdies to start his round), but there was no standing water on any of the fairways or greens.
TPC Sawgrass' advanced SubAir system, which was "fired up" as soon as it started raining according to Russell, helped dry out the putting surfaces in particular. Of course, the 90-degree heat didn't hurt either.
Follow on Twitter: [@AlexMyers3
](http://twitter.com/AlexMyers3)
(Photo: Mike Ehrmann/Getty Images)
](http://twitter.com/AlexMyers3)