The Loop
Will Olympics be Inbee Park's farewell to competitive golf?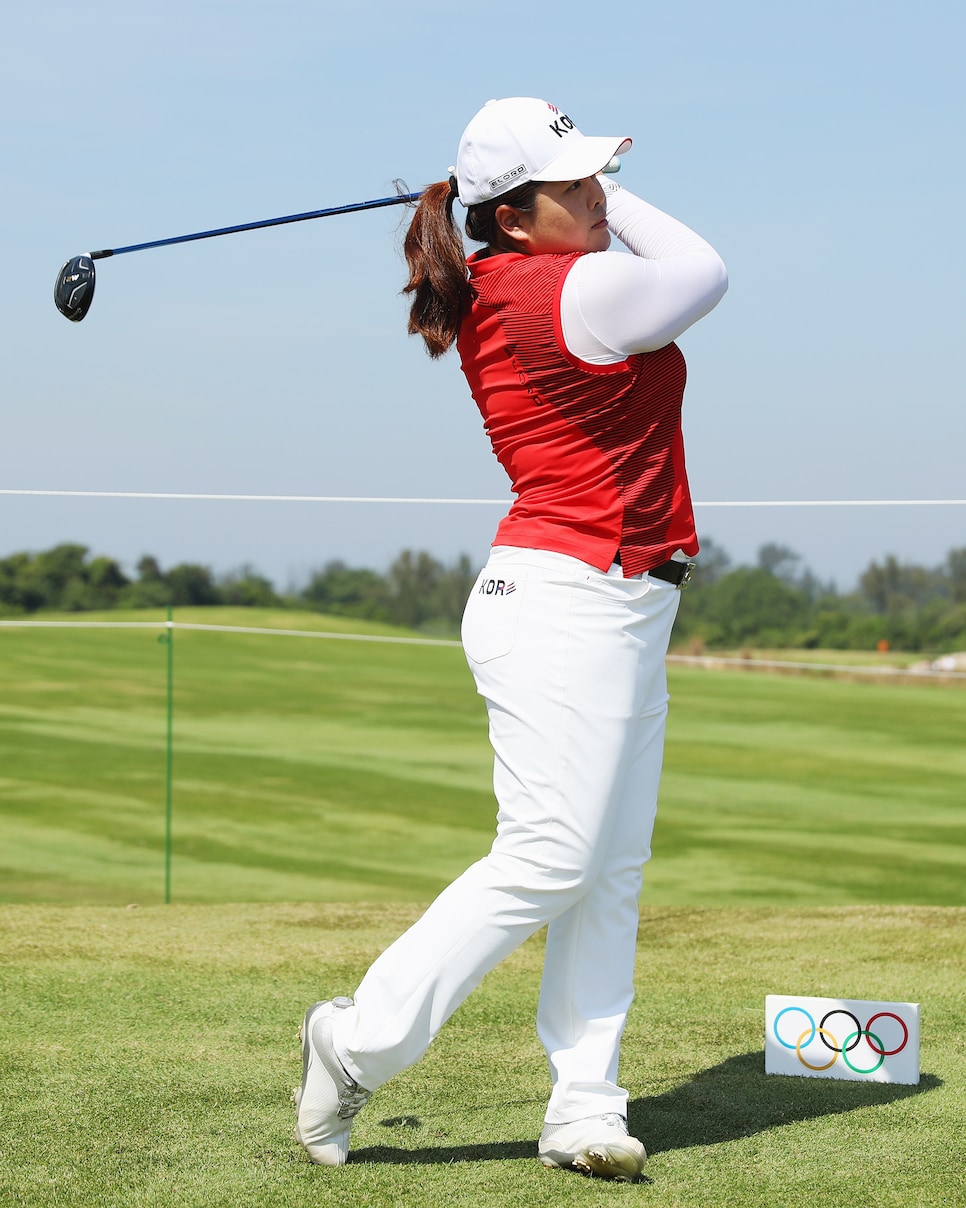 RIO DE JANEIRO — It's no secret Inbee Park is thinking about a new career as a mother. The South Korean legend has battled back to reach Rio this week after an injury-ravaged season. Her future is so cloudy that the Olympics may be her final event on a big stage.
"I'd like to have a family soon and that's probably my priority maybe the next couple years," she said. "But I really don't know what's going to happen if I have a baby or after I have a family, whether I'm going to come back or not comeback. I'm just in between how to plan the rest of my career."
Lured by her love of the Olympics and South Korea's passion for the Games, Park battled back issues in 2015 and a left thumb that will likely require another post-Olympics MRI.   Park played a tune-up event two weeks ago in Korea and has been questioned in the Korean press for taking a spot in Rio, even though her incredible career over the last five years means she is still the top ranked Korean.
Park also refused to commit to the Evian, the LPGA Tour's final major.
"I'm just going to have to wait and see."
Inbee has already made some Olympic history, recording the third hole-in-one at the Olympic Golf Course. As for her week, Park is staying with her husband outside of the Olympic Village but has spent enough time around her teammates and other Korean athletes to have caught the Olympic spirit.
"Even if it's an individual sport, we don't have a team competition in golf, but we all kind of eat together. We all practice together. It almost feels like another International Crown where we actually play together as a team. We are competitors but we definitely support each other."
The four Korean's eligible for Rio walked the course Saturday afternoon and played a practice round Sunday as the medal ceremony was taking place.
"I didn't see golf because I was out on the golf course when the men were having the ceremony. But we heard the song, so it was cool.  We saw it from a distance, and said, 'we want to be there.'"
How much longer she is "there" in golf sounds very much in doubt.