The Loop
Will Herb Kohler And Pete Dye Ride Again?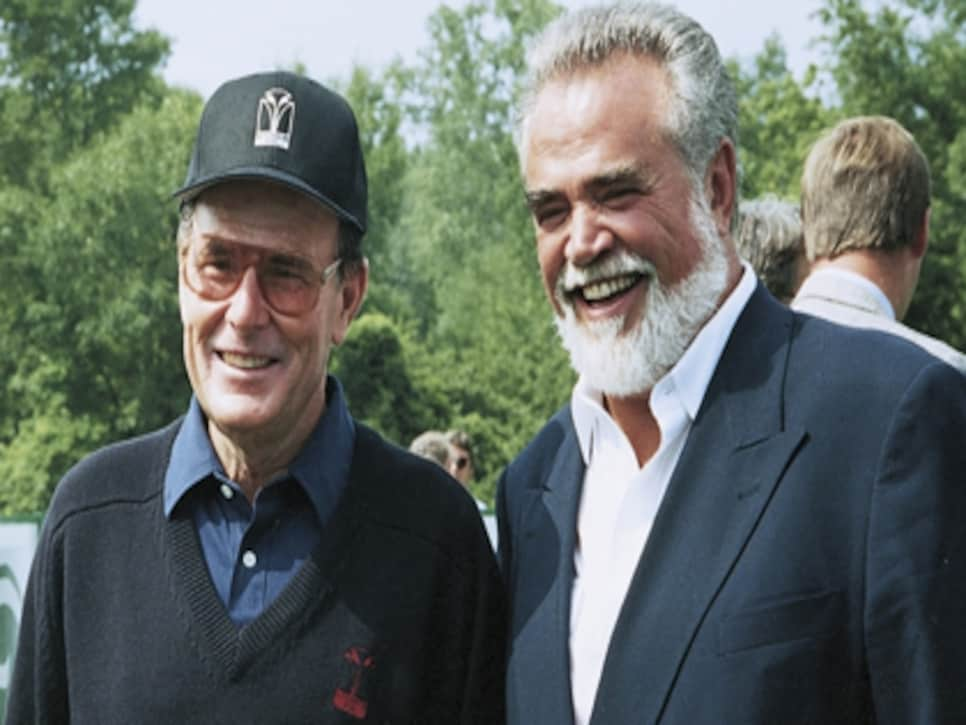 That one never gets old. And the point is, course builder Pete Dye (left) was seen at Sea Island, Ga., a few weeks ago, which tells me Herb Kohler (right) is getting closer to getting involved in the land grab after the resort's bankruptcy.
Kohler, owner of the American Club in Wisconsin, had Pete Dye build all four courses at the five-star resort. [In a Q&A I did with Kohler (April 2008)](http://www.golfdigest.com/golf-courses/2008-05/kohlerinterview?) he told me: "To my knowledge, he's the only designer in golf who is a consummate artist. In my mind, he's clearly the strongest living designer."
I reported a few weeks ago that Kohler was seen at Sea Island and was considering nearby Cannon Point for a resort and at least one course. Now with the news of Dye coming to town--he's the least likely Midwestern guy to vacation at a swank resort such as Sea Island--I wouldn't be surprised if Wells Fargo sells the estimated 1,000-acre Cannon Point property to Kohler in the near future.
I called Dye at his home in Florida, and he confirmed that he scouted the property for Kohler about a month ago. "I know he was there, and he might've put a bid on it, but I haven't heard anything since, so I don't think anything went through," Dye said. "I don't think anything has happened, unless he hired someone else to build the course. But I'm on my way to check in on Blackwolf Run right now, so I know I'm not fired yet."
I left messages with the communications team at Kohler, but I haven't heard back yet (I'll update this post as soon as I do).
***UPDATE: I heard back from a Kohler spokesperson: "Dear Matt, Please know that Kohler Co. does not openly discuss potential business development opportunities or strategies."
I recently checked in on life at the Sea Island resort. I spoke to a source who told me that even though the resort has new owners, there's lots of property and responsibility to be divvied up before there will be any major changes.
If Herb Kohler and Pete Dye team up again, who knows, Cannon Point might be the site of a future major.