The Loop
Will a softer Augusta National impact the leader board?
Augusta National handled 1 3/4 inches of rain, hail, wind, a lightning storm for the ages and sustained little discernible overnight damage. For our purposes here, "discernible" being defined as the occasional rut through the pine straw or a downed branch.
Of course, this report is based on a quick front nine tour when the gallery ropes next to the first hole were dropped at 8:40 a.m., allowing the patient spectators to break into their "no running" power walks. And this came long after the club's maintenance crew and volunteer army were finished with major clean-up, though they could be seen putting the finishing touches on bunkers and roughs.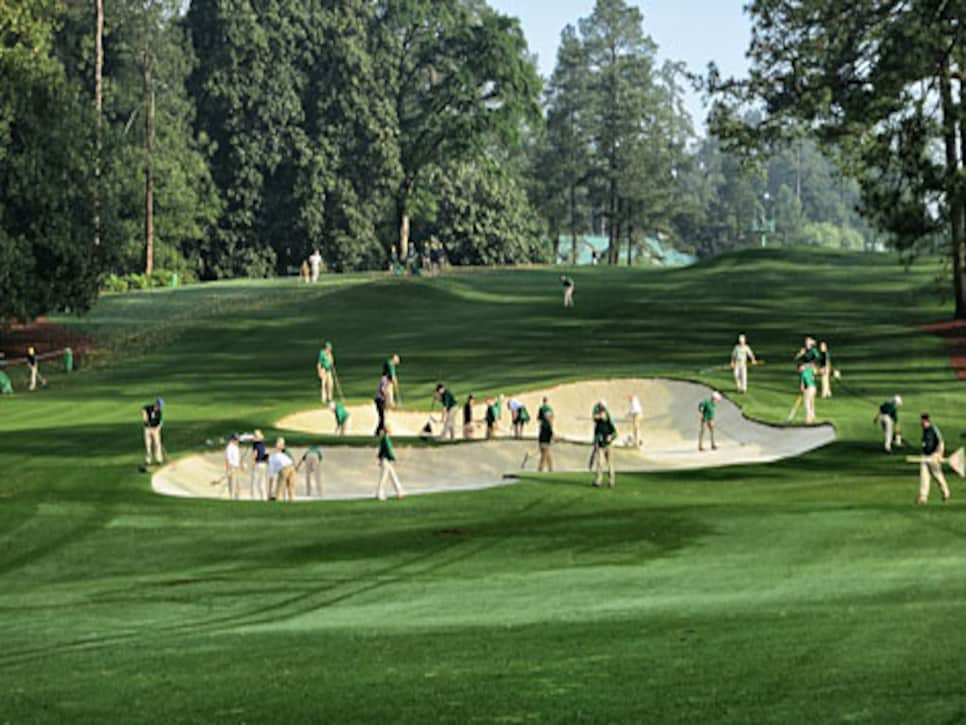 The largest tree loss appears to have been on the fourth hole, where an opening behind the green and into a nearby parking lot could be seen. The bigger story remains how this will impact the Masters, where a softer course opens the door to less seasoned players. Phil Mickelson explained in his Tuesday news conference.
"As soft as the golf course is, you can fire at a lot of the pins," the three-time champion said before the Tuesday night rain. "It's wet around the greens, and there's no fear of the course. You've got to attack it this week."
Asked to elaborate what this meant for his game, Mickelson was blunt about the impact on the leader board.
"When the subtleties don't come out, the experience of playing here in the past is not as important, because you don't have to fear the greens and you don't have to know where the ball will end up and you don't have to fear certain shots because you can get up-and-down from the edges."
Update: In his annual state of the Masters press conference, Chairman Billy Payne reported that a patron restroom on the 16th hole was damaged by a falling tree. He reported that it would be "rebuilt" by the end of the day, prompting laughter from the assembled press.