News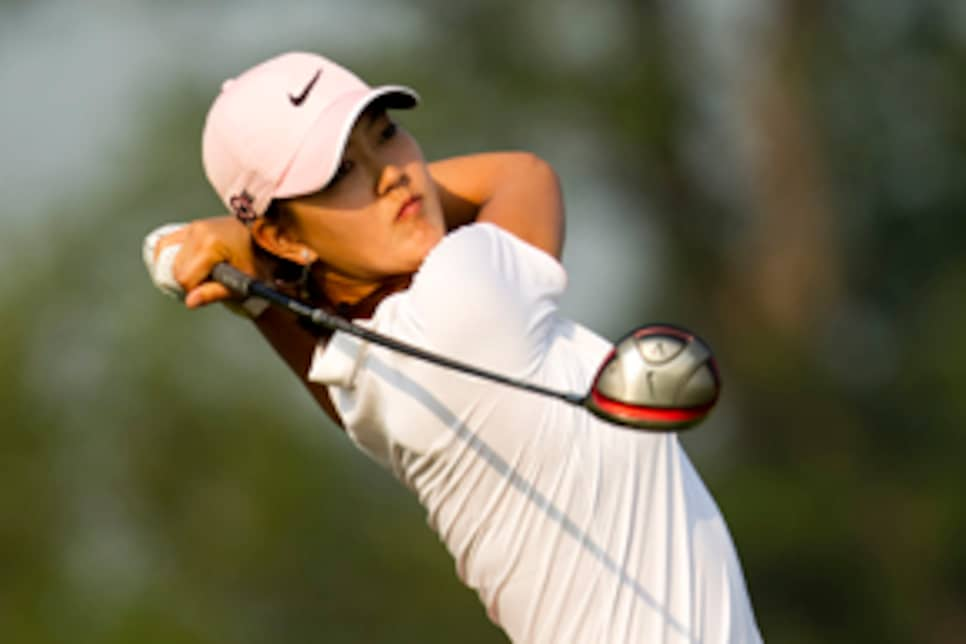 Footage of yesterday's round exposed Wie's new (weird) putting routine. She takes her stance, makes one (or two! or three!) practice strokes, and moves her putter to the ball without moving her feet.
"When you let your hands hang below you, your putter head will naturally guide your putter back and through," said Matt Rudy, Golf Digest's senior instruction writer. "By moving her hands up without moving her feet, she's probably manipulating the stroke."
More interestingly, footage of Wie's first round showed Dave Pelz following her and pumping his fists when she made a putt. So while nothing is certain about who's coaching Wie, Pelz is making his interest known.
In other news, Se Ri Pak, who hasn't won since July, 2007, and Brittany Lincicome are roaring up the leader board. Be sure to catch some live action this weekend on the Golf Channel from 4-6pm.
(Photo by Darren Carroll, Getty Images)