Ten strokes above the projected cut and citing heat exhaustion, Wie is taken off the course on a stretcher on the ninth hole and withdraws during the second round of the PGA Tour's John Deere Classic.
Playing in the Women's British Open, where she tied for 26th, Wie is assessed a two-stroke penalty after the second round for grounding her club in a bunker. Says Wie: "I guess I knew the rule wrong."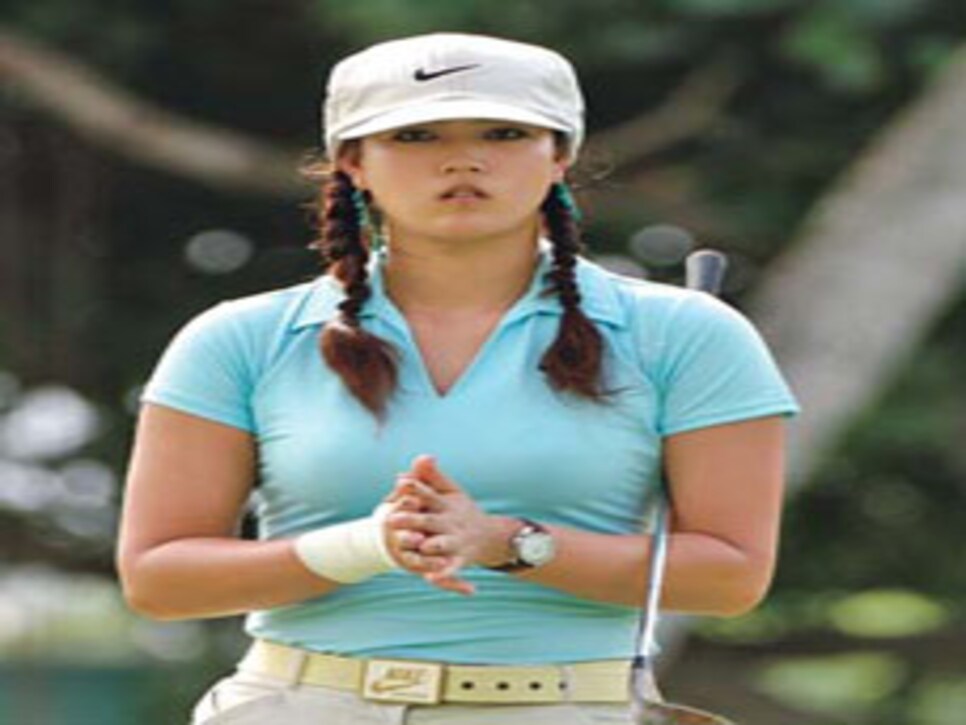 Playing against men in the Omega European Masters, Wie finishes last, missing the cut by 14 strokes, then finishes last in the PGA Tour's 84 Lumber Classic, missing the cut by 13 strokes.
Wie finishes 17th in the LPGA's 20-player Samsung World Championship.
Competing against men in the Casio World Open on the Japan Golf Tour, Wie finishes second to last, 27 shots behind the leaders.
Wie, with her right wrist taped, shoots 78-76 to miss the cut by 14 strokes against the men in the Sony Open.
Wie spokesman reports that she injured her left wrist in a fall while running, and that she'll be out for four to six weeks.
A small group of players meet with LPGA officials to complain that Wie, a nonmember of the LPGA Tour who has received an exemption to the Ginn Tribute, has been practicing on the tournament course a week before the competition, which is prohibited for LPGA members.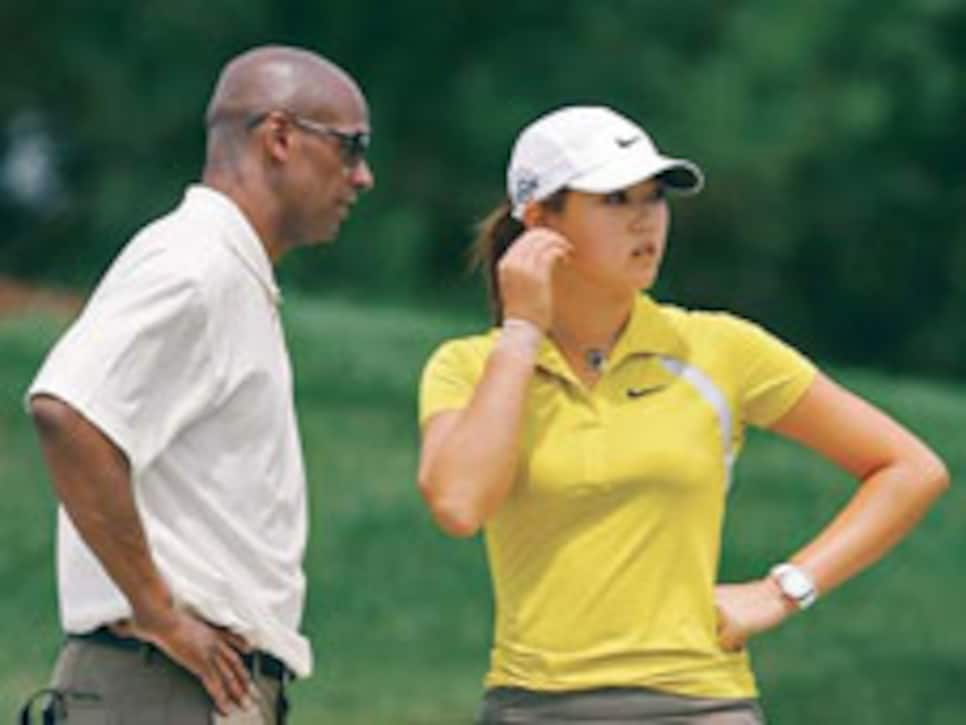 Playing for the first time after a four-month layoff, Wie is 14 over par after 16 holes in the Ginn Tribute. After LPGA officials confer with Wie's management, she cites her injured wrist and withdraws with two holes to play. Had Wie lost two more strokes to par, she faced a ban from LPGA competition for the rest of the year under Rule 88, put into effect for nontour members who fail to break that score. Earlier in the round, after Wie declared a shot unplayable, fellow-competitors Janice Moodie and Alena Sharp questioned whether her father, B.J., in the gallery, was giving advice. LPGA officials determined that because she had not asked for advice, a two-shot penalty would not be assessed.
Two days after withdrawing from the Ginn, Wie practices at Bulle Rock, site of the McDonald's LPGA Championship.
Annika Sorenstam, host of the Ginn event, questions why Wie was able to practice two days after withdrawing because of injury from her event. "I just feel that there's a little bit of lack of respect and class," says Sorenstam. Says Wie: "I don't think I need to apologize for anything." Wie also responds after LPGA Tour Commissioner Carolyn Bivens speaks to her advisors about her lack of enthusiasm with pro-am partners at the Ginn event. "I think it was very insulting, because I tried my best," Wie says. "It's my sixth year out here...I just hope she gets better information." The LPGA also demands that Wie's mother, father and physiotherapist stay off the range, citing an LPGA rule that stipulates only coaches and caddies are allowed there with players.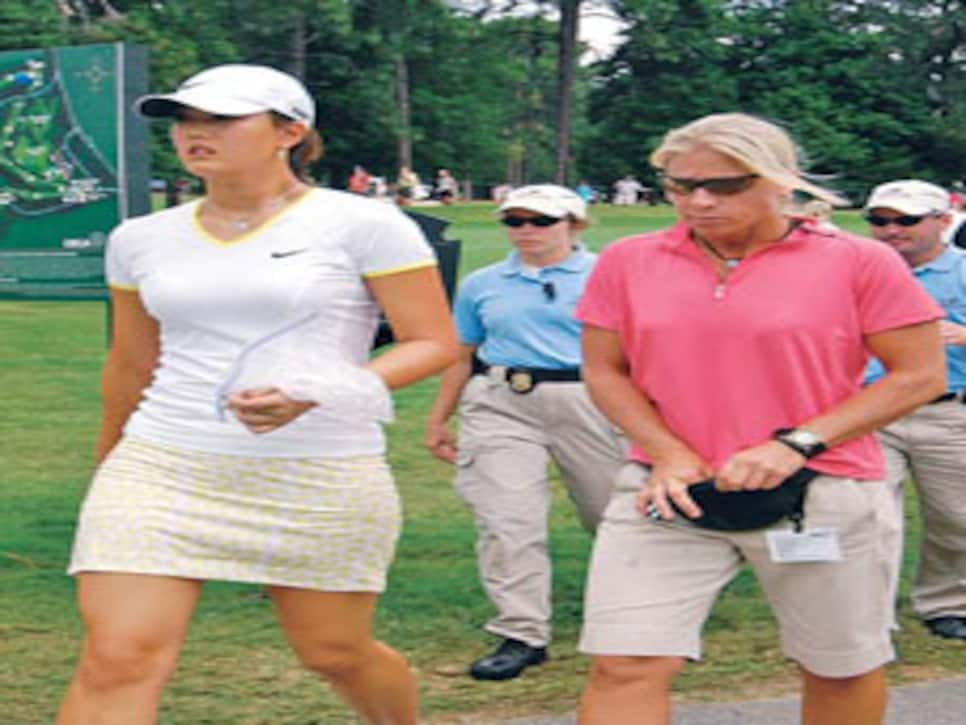 Wie shoots rounds of 73-74-83-79 to finish last among those making the cut in the LPGA Championship.
Wie withdraws from the John Deere Classic July 12-15 but says she'll play the U.S. Women's Open two weeks before that.
Citing her wrist injury and at 17 over par after 27 holes, Wie withdraws from the U.S. Women's Open in Southern Pines, N.C.