The Loop
Wie to pursue dual course load this fall
Michelle Wie's busiest year as a golfer will take on a new challenge this fall when she tries to juggle a full workload at Stanford University and a fairly full LPGA playing schedule. According to those close to Wie, who turns 20 Oct. 11, she plans to return to Palo Alto for the fall quarter Sept. 21 but still hopes to play "four or so events" during the quarter.
This week's CN Canadian Open, which may be a short one for Wie after an opening-round 76, is her 15th LPGA event -- her most in a season by nearly double -- and her 17th event overall including the Solheim Cup and a stop in Korea. The most events she has played in a season was 15 in 2006, when she competed in eight LPGA tournaments and seven on four different men's tours, including an attempt to qualify for the U.S. Open.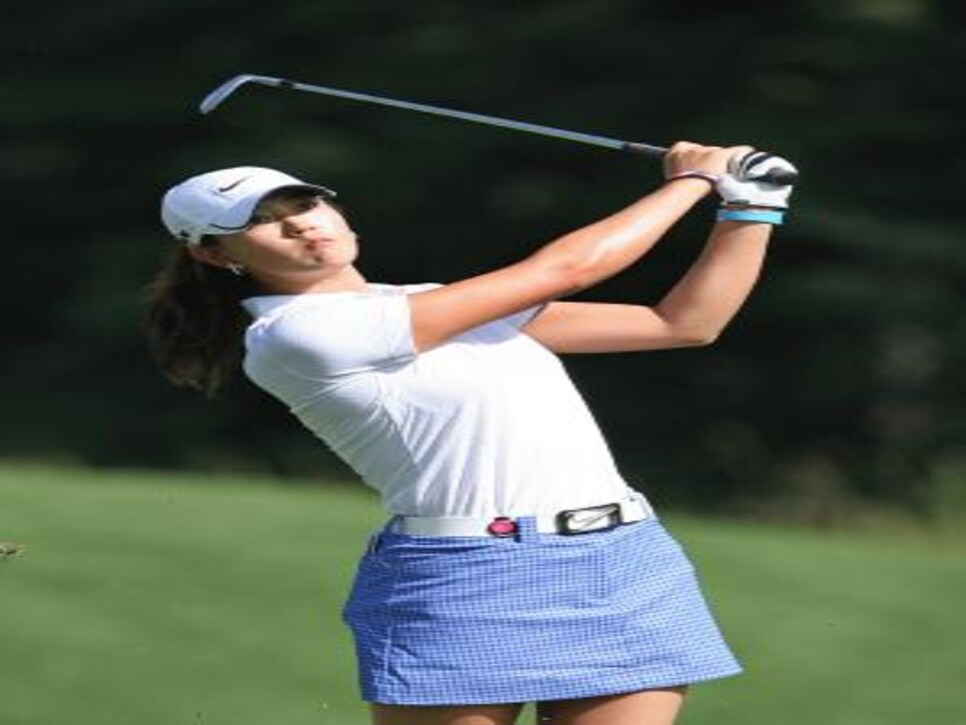 Wie has had an extremely consistent rookie LPGA season. If she should miss the cut at the Canadian Open it would be her first of the year. She has been in the top 10 six times, the top four on four occasions and has been outside the top-26 only three times. Wie trails only Jiyai Shin, who has won twice this year, in Rookie of the Year points and is 17th on the money list at $583,182.00.
Much was made of Wie's strong effort in helping lead the U.S. team to victory over Europe in the Solheim Cup last month. And with only 16 tournaments so far signed up for next season, the most-recent good news being a one-year extension by the Owens Corning Jamie Farr Classic in Toledo, the LPGA really could use Wie to start winning. Despite not having won a tournament in more than six years, she remains one of the biggest draws in the women's game.
But Wie's Solheim Cup success needs to be regarded with some caution. There is a big difference between the Solheim Cup and winning on your own on the LPGA. Just ask Sergio Garcia and Colin Montgomerie, who have made a ton of putts in Ryder Cup play that they do not make in the major championships. For one thing, in match play you often don't have to worry about the four-footer coming back and can putt those birdies aggressively. And in the team format you have a partner to serve as a safety net.
It may well be the biggest thing Wie discovered at the Solheim Cup -- more than confidence -- was a renewed passion for the game. After years of being weighted down by the pressure of expectation she played with a joy and passion at Rich Harvest Farms not seen in her on the golf course in years -- if ever. That's a huge plus. Competitive golf is an extremely demanding game that gets old in a hurry if you do not have a love affair with it.
One thing that is clear is that Wie does love going to college, probably for all the reasons kids love going to college. Part of the education process is learning to be your own person, away from parents and other family members. That growth experience renews itself for Wie the last week of this month. This time she will try to work a professional golf career into the mix.
(Photo courtesy of Getty Images)