The Loop
Why you shouldn't expect "Jungle Bird" to crash this year's U.S. Open
PINEHURST, N.C. -- Remember "Jungle Bird"? That cooky guy who crashed Webb Simpson's trophy presentation at the 2012 U.S. Open at Olympic Club? The guy whose presence showed USGA executive director Mike Davis isn't just a tough guy when it comes to course setup?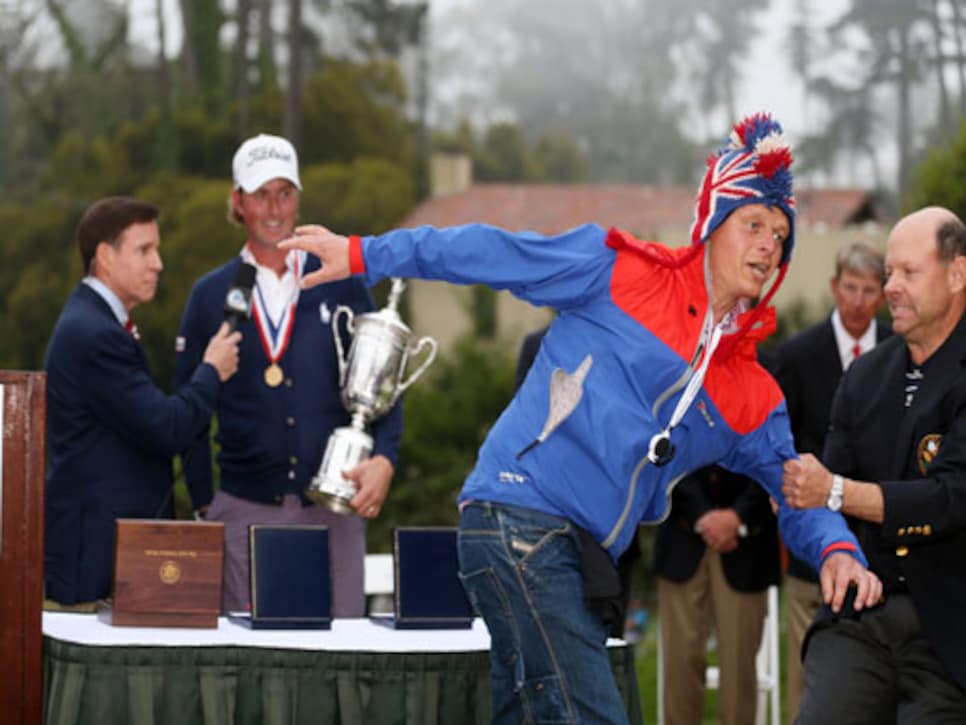 Well, don't expect to see him at Pinehurst this week.
Posted at a security entrance to the course is a photo of Andrew Dudley, aka the "Jungle Bird." He is officially a USGA person/animal of interest.