The Loop
Why it's worth watching the Asia-Pacific Amateur this weekend
When the Asia-Pacific Amateur Championship was created in 2009 -- dangling the carrot of an invitation into the Masters for the winner -- the belief was that Australian golfers would be the biggest beneficiaries. The presumption came based on the fact that the country had the most developed amateur program among the 30-some nations eligible for participation in the event. Yet in the first five years of the event, golfers from South Korea (Chang-won Han and Chang-woo Lee), Japan (Hideki Matsuyama, twice) and China (Tianlang Guan) have claimed the title or its coveted perk while the men Down Under have been shut out.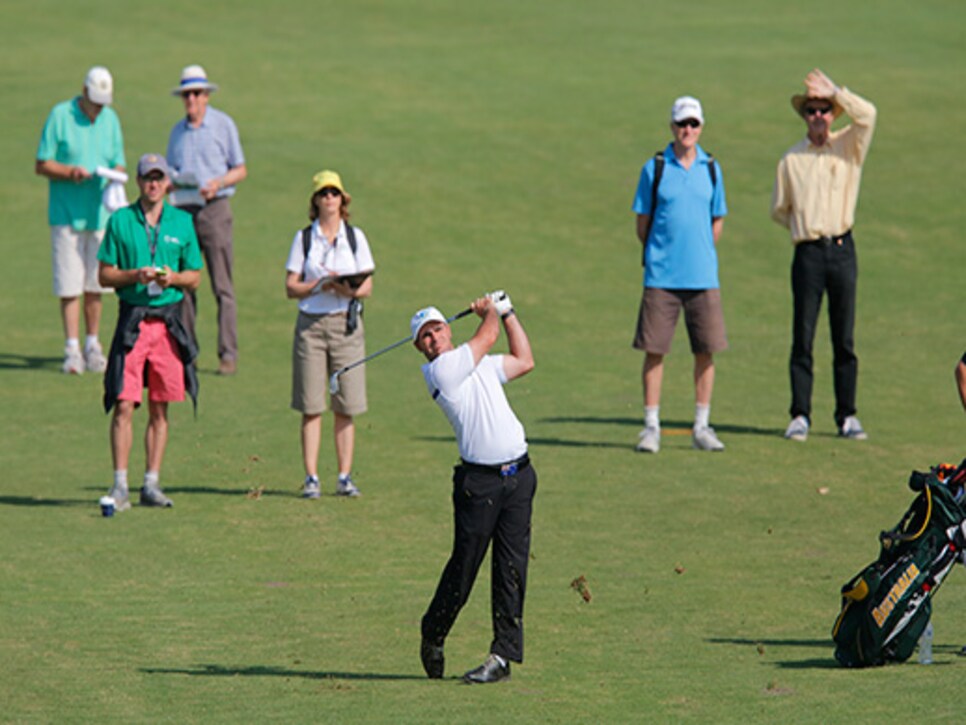 Betting on an Aussie to pull out the title makes sense given the home-course edge they have playing at Royal Melbourne, the first time the course or country has hosted the championship. That's particularly the case for Sinnott, who is from the Melbourne suburb of Williamstown and has played Royal Melbourne at least 30 times, including the last four years in competition at the Master of the Amateurs event that the course hosts.
The Australian locale makes it convenient for American golf fans to follow the action, with the third and fourth rounds being shown live on ESPNNews from 9 p.m. to 12 a.m. EDT Friday and Saturday nights, respectively.
And why should you put in the time for the late-night viewing? The winner is likely somebody you'll see playing over the weekend this coming April at Augusta National. Three of the last five winners of the AAC have made the cut in the Masters the following year. By comparison in that same time frame, no winner of the U.S. Amateur, U.S. Public Links or U.S. Mid-Amateur has made the cut in the same time period.