Why You Don't Want To Hit Your Driver Like Dustin Johnson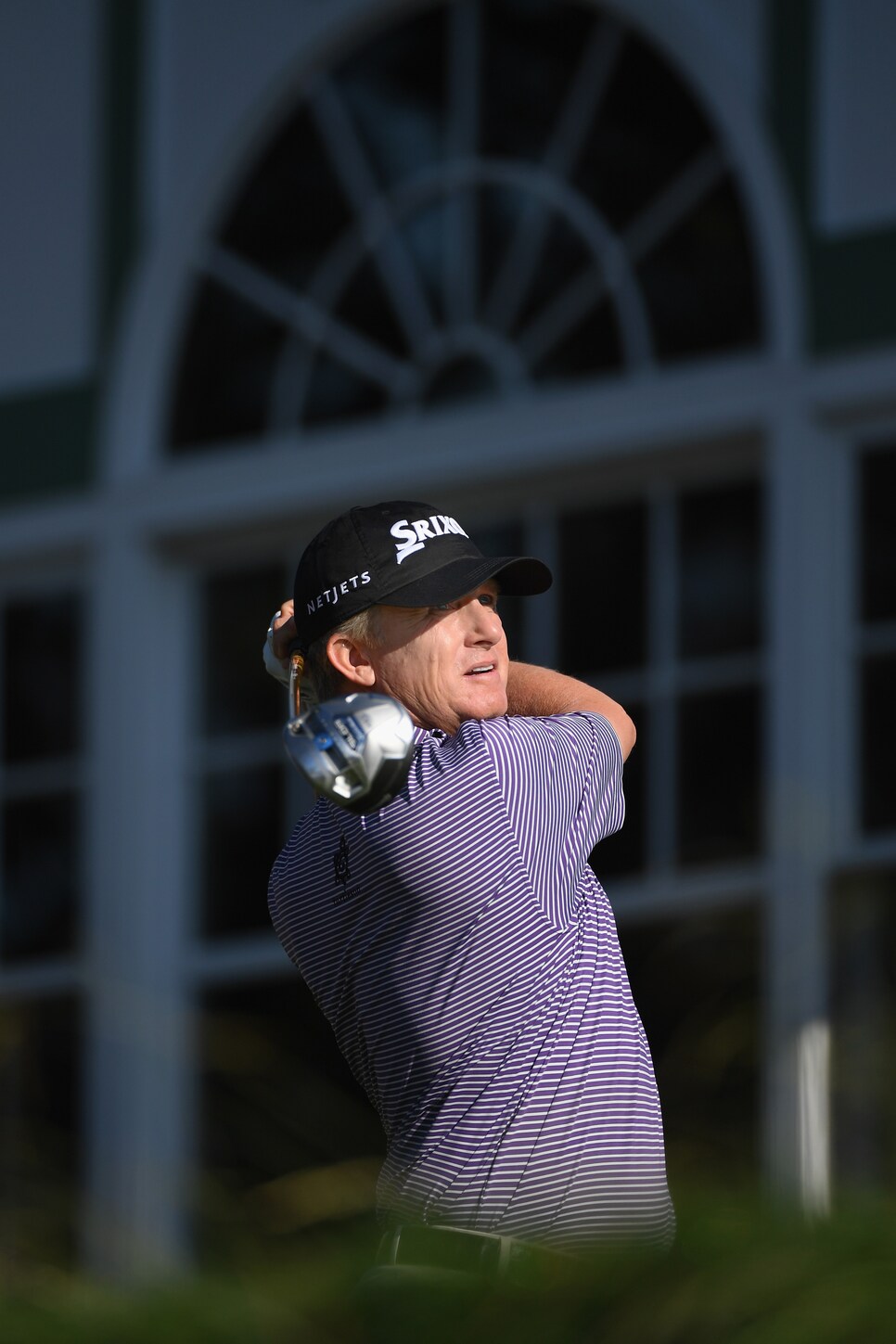 Dustin Johnson overpowered Oakmont Country Club to win the U.S. Open with an impressive display of length off the tee. Lost in our awe of his prowess, however, is the fact that DJ actually isn't a very efficient driver of the golf ball.
In the tour's Distance Efficiency statistic Johnson ranks 87th, despite averaging 314 yards off the tee. Compare this to David Toms, who ranks fourth in that stat this season despite only averaging 269 yards off the tee -- 45 yards shorter than Johnson. The statistic measures distance divided by swing speed and, in theory, measures who is getting the most out of their swing. The takeaway here is that while most humans cannot swing like Johnson, some can swing like Toms, who has the second-lowest swing speed on the PGA Tour at just more than 100 miles per hour. Toms has developed a swing (and has been fit for drivers) that produce the desired high launch, low spin combination that delivers an efficient result. Toms has the 52nd lowest spin rate on tour (2,408 rpms) and the second-highest launch angle (13.47 degrees). Johnson, meanwhile, has the 151st lowest spin rate (2,638 rpms) and 130th highest launch angle (just 10.10 degrees). A driver fitting using a launch monitor can help you figure out how to improve your efficiency just as it has Toms'. Here's another hint: For slower swingers, launch angle is more important than spin rate.