The Loop
Why wind could be a helping factor in Rickie Fowler's Masters "perfect storm"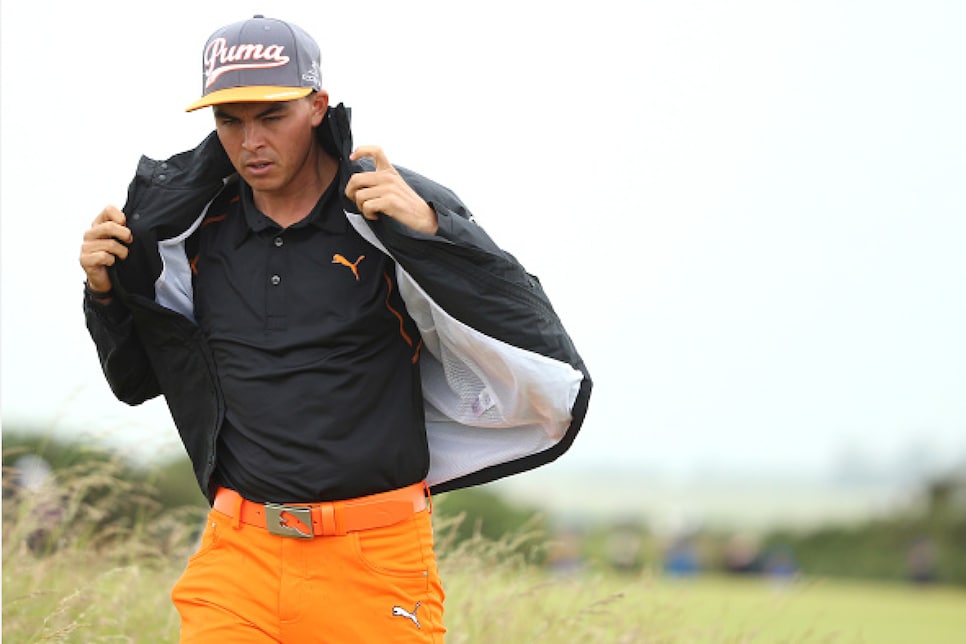 AUGUSTA, Ga. -- When Rickie Fowler says he enjoys playing in the wind, he's not just a golfer trying to psyche himself up. Fowler's results back up his claim, and at this year's Masters, Mother Nature might give him an extra push in capturing a first major championship.
With a forecast that calls for 15-20 mph winds the first three days of the tournament -- unusually breezy conditions in Augusta for this time of year -- Fowler could have an edge against the field. Fowler's wind-related resume includes two top-five finishes at the Open Championship and a win at the Scottish Open last year.
"I love playing in the wind. I've played a lot growing up in Junior Golf and where I grew up and into college, obviously being in Oklahoma, can be a little windy there. Where I live in Florida now, I play a lot in the wind there," Fowler said on Tuesday. "This a place that already demands that without any wind. You have to be even more precise with that. So it's a challenge that I definitely look forward. I love playing in the wind, and if it happens to blow like it's supposed to, everyone's going to be playing the same golf course, same conditions. So it will be fun."
And he's already fared fairly well at Augusta National early in his career. Fowler boasts a career Masters scoring average of under par. He's played the weekend in all five trips to Augusta National, highlighted by a T-5 in 2014.
That finish, one in which he began the final round just two shots behind friend and eventual champion Bubba Watson, is part of the equation for what Fowler calls his "perfect storm." He wound up finishing in the top five in all four majors that year, but didn't win. Then in 2015, his performance was somewhat reversed when he struggled in the game's four biggest events, but won three times.
"I feel like the perfect storm, combine 2014 and 2015 together, equals winning a major," said Fowler, who has won four times around the world beginning with last year's Players. "That's the way I look at it."
So far in 2016, Fowler has won in Abu Dhabi and finished in the top 10 in five of his seven starts on the PGA Tour. There was a lot of "Big Four" talk involving Fowler a couple months ago, but that has quieted of late with the hot play of Jason Day, Adam Scott and Bubba Watson in particular. Not that Fowler minds having the attention more focused on those other guys, along with Rory McIlroy and defending champ Jordan Spieth.
"I'm fine with sneaking around," Fowler said.
And if a windbreaker is part of his disguise, even better.