The Loop
Why we're missing the PGA Tour this weekend and not ashamed to admit it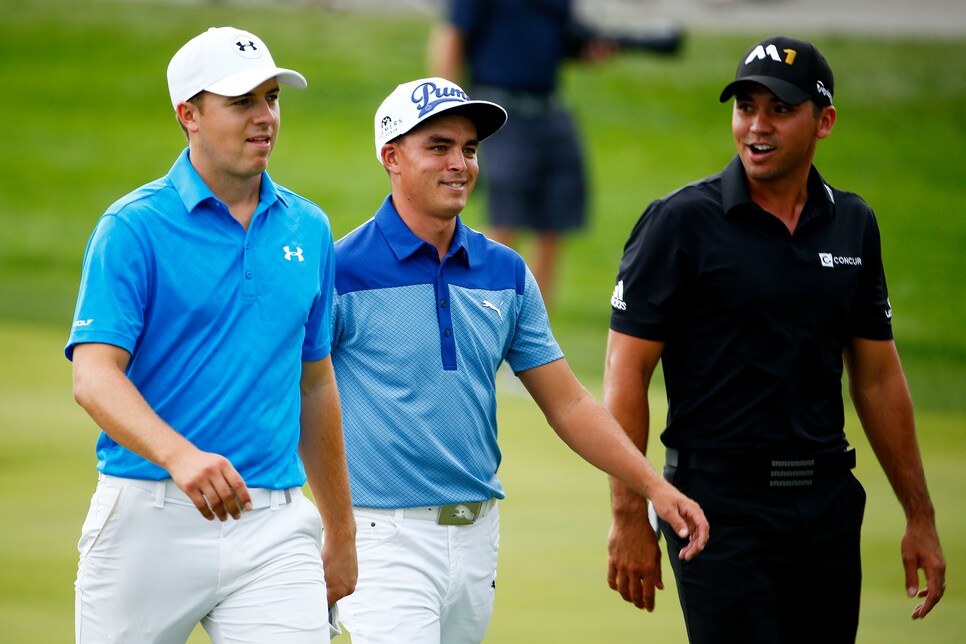 Jordan Spieth celebrates on the 18th green after winning the Masters. (Photo by Ross Kinnaird/Getty Images)
We were treated to a full year of Spieth. A 22-year-old playing the best golf in the world. Playing near perfect golf for most of the 72 holes at the Masters. It was captivating -- from April through the middle of July -- to be watching him have a chance at having one of the best seasons of all time.
With the rare off week this week, I should be excited about catching some good football games.
Call it FOMO or whatever you want. This is real emotion.
Who knew I'd be so excited for the Presidents Cup next weekend and the Frys.com Open coming up? That's what the PGA Tour did for golf fans in 2015.