Everyone loves an underdog story. This could be why "Phil Mickelson is fending off Father Time!" has become a favorite topic for talking heads.
Not that it's without cause: Mickelson, who turns 46 in June, is off to a wonderful start this campaign, highlighted by strong finishes at Pebble Beach and La Quinta. Lefty continued this early season success on Thursday at Doral, shooting 67 to sit one off the lead at the WGC-Cadillac Championship.
However, when discussing Mickelson, age is almost irrelevant.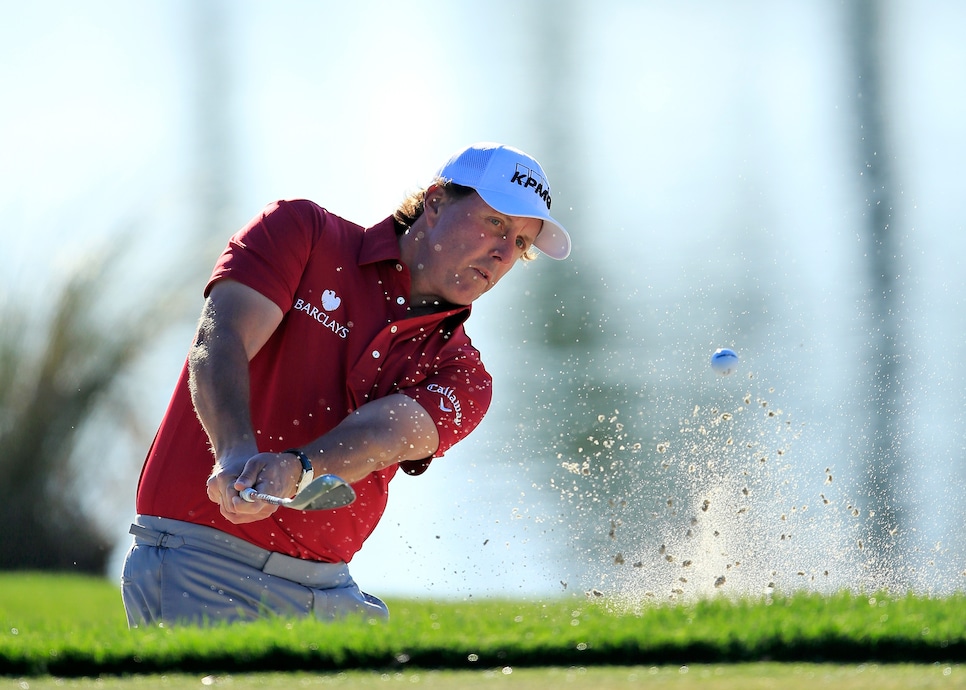 Out with the old, in with the new is a bias true in many realms, perhaps none more so than sports. "It's a young man's game" is a cliche for a reason. While 35 is considered inexperienced in most walks of life, in athletics, it's old age.
Or at least it used to be.
Because of advances in technology, training and health, athletes are enjoying longer careers than ever. Peyton Manning just won a Super Bowl at 39. Tim Duncan remains the heart and focal point of the San Antonio Spurs in his 19th NBA season. Serena Williams, who just enjoyed one of the greatest years in the history of tennis, is the oldest No. 1-ranked player.
Why wouldn't this trend apply to golf?
Golf has already proven that it allows for an extended career span. Sure, Jack Nicklaus winning the 1986 Masters at age 46 is what comes to mind, or of more recent note, 51-year-old Davis Love III's victory at the Wyndham Championship. But while those were one-week wonders, sustained success is possible too. Vijay Singh has won 22 times since turning 40; Kenny Perry grabbed 11 titles after crossing the 40-year benchmark, and damn near won the 2009 Masters at 48.
Perhaps the singing of golf's youth revolution has amplified Mickelson's feats. No doubt that Jordan Spieth, Rory McIlroy, Jason Day, Rickie Fowler and the like are the future, and very present, of the sport. That doesn't mean there isn't room for the veterans, a claim supported by the ages of the last seven tour winners: 37, 38, 35, 24, 39, 37 and 35.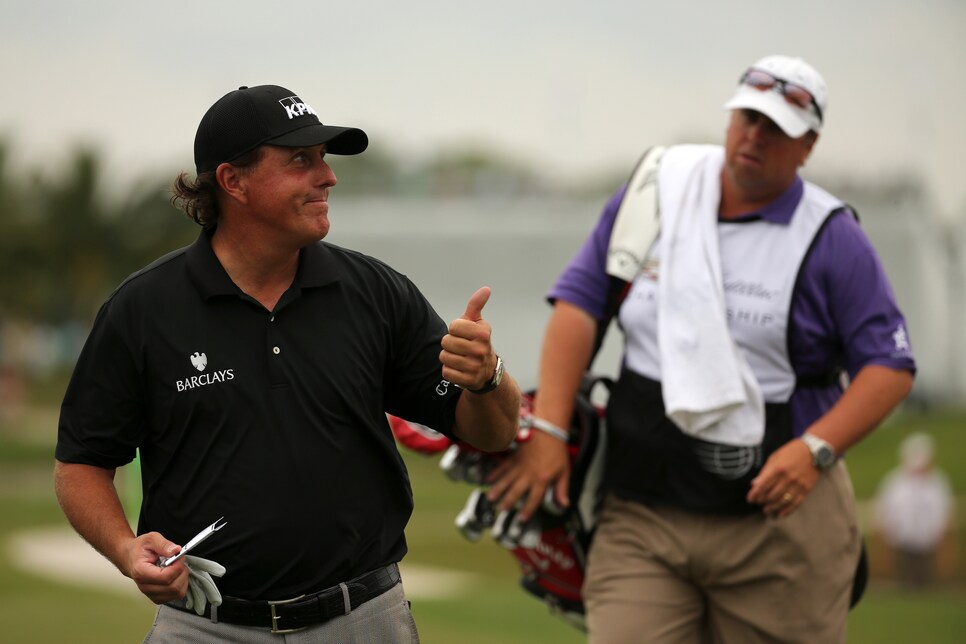 Then there's Mickelson. His creativity and go-for-broke mentality often clouds the view that he's one of the more athletically gifted players on tour. He's extremely powerful and flexible, attributes fueling his longevity. His iron prowess, while never a strength, has remained consistent.
And we'd be remiss in forgetting to mention his out-of-this-world short game. In the past, a lack of distance is what caused older players to fall off. Because of equipment improvements, that's not necessarily the case anymore. Rather, it's losing the feel around the greens that spells impending doom for those nearing the senior circuit. Yet Mickelson's a savant around the hole. If anything, his years of experience have improved this part of his game, as his arsenal and memory bank of shots are augmented by what has -- and just as vital, what hasn't -- worked.
Most importantly, Mickelson's frame of mind keeps him relevant. That includes his aggressive course management, with venues catering to the daring over the conservative more than ever before, but also his disposition. We may smirk at his sometimes goofy grins and thumbs-up gestures, yet those emotions are authentic. He truly loves competing and being one of the boys. His interactions with galleries and with his teammates at the Presidents and Ryder Cup serve as testament.
After all, you're only as old as you feel. And it's clear that Mickelson feels pretty young.