The Loop
Why was Arnold Palmer hitting balls on 17th tee late in final round of the Dinah Shore?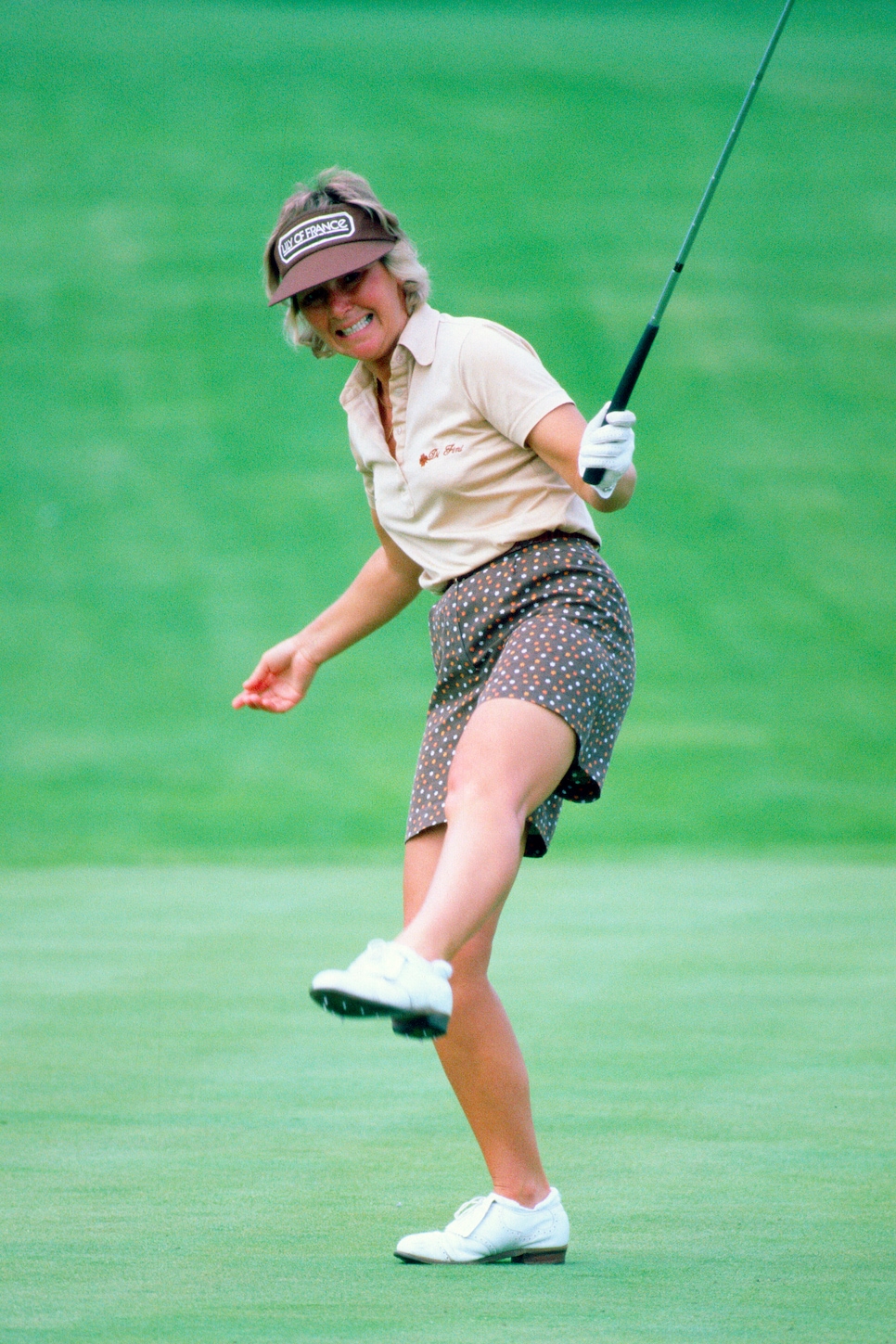 Everyone, it seems, has an Arnold Palmer story, some more amusing than others, among them this one from a Canadian LPGA player who encountered Palmer at an inopportune time.
In 1978, Sandra Post was tied for the lead in the final round of the Colgate Dinah Shore Winner's Circle at Mission Hills Country Club in Rancho Mirage, Calif., when she came to the par-3 17th hole and had to endure a 35-minute delay, she said.
On the tee was Arnold Palmer. What was Palmer doing there in the midst of an important LPGA tournament nearing its conclusion?
Palmer was taking part in the second day of a two-day $1 million hole-in-one sweepstakes, a Colgate-Palmolive Co. promotion that was part of the NBC telecast of the tournament it was sponsoring. Palmer was scheduled to hit 14 tee shots between 1 and 3 p.m. on that Sunday as part of the telecast, the Desert Sun newspaper reported.
Palmer, she said, hit 35 tee shots, though news accounts from those rounds said he hit only 21 total, seven on Saturday and 14 on Sunday. Nonetheless…
Palmer, meanwhile, ran afoul of PGA Tour Commissioner Deane Beman for having participated in the televised promotion. Tour rules forbid a player from participating in a televised golf event at the same time as a regular tour event, the Pittsburgh Press reported.
Prior to Palmer's participation in the promotion, Beman sent him a letter informing him that it would be an infraction of a Tournament Players Division rule. If there was a fine involved, it would have been the first in Palmer's long career, the Press reported.
"I haven't seen the letter," Palmer told the Pittsburgh Press. "He told me he had written it, but it hadn't arrived before Doc [Giffin, his assistant] left [Pittsburgh, the previous Friday].
Why did Beman wait until the last minute to inform Palmer he would be breaking a rule? "That's what I'd like to know," Palmer said.
It apparently was immaterial that Palmer was working for NBC as a commentator at the Colgate Dinah Shore, and that the PGA Tour event, the Greensboro Open, had concluded earlier in the day on the same network.
"My only purpose was to try to build up viewer interest, to stimulate the ratings," Palmer said. "And I thought it was a perfectly good one. Besides, NBC carried both tournaments…I didn't know I did anything wrong."