The Loop
Why was a headcover deemed a health hazard?
How can a golf club headcover be harmful to your health? By eating it, perhaps?
That was the suggestion from Jeffrey Herold, the president and CEO of West Coast Trends. His company, which manufactures the popular Club Glove golf travel bags and assorted other products, including headcovers, recently paid to settle a lawsuit brought by a plaintiff arguing that the Club Glove headcover was in violation of California's Proposition 65.
Known also as the Safe Drinking Water and Toxic Enforcement Act of 1986, Prop 65 requires labels on products containing chemicals "known to the state of California to cause cancer or reproductive harm."
The product in question was a driver headcover that, according to the settlement agreement, contained "di(2-ethylhexyl)phthalate without first providing Proposition 65 health hazard warning."
Herold was asked how it might be harmful to one's health. "You would have to eat it, probably," he said.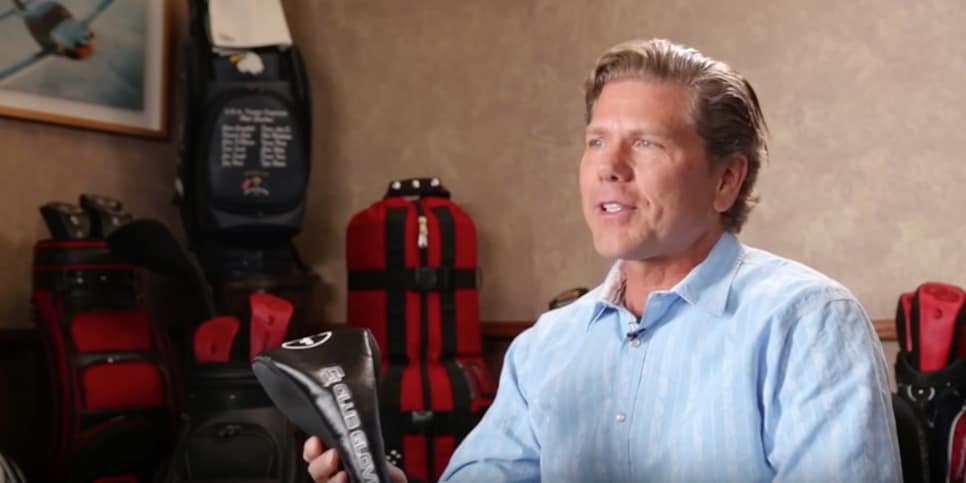 He and other small and large business owners argue that attorneys are exploiting Proposition 65 by bringing frivolous lawsuits against businesses that find it considerably less costly to settle.
In 2014, California-based businesses paid nearly $29.5 million to settle Prop 65 lawsuits, 71 percent of which went to pay attorney fees and costs, according to the Center for Accountability in Science.
"It's a system like so many other systems in our legal world, particularly in California, where things are set up where there's no reason not to sue," Herold said.
"We could have thrown a label on it saying it could cause birth defects, which forces you into saying something that's not even true. Maybe if you put it in your mouth and sucked on it maybe every day of your life. The chemicals that were in the materials we used were already crossed off the list. We sent this law firm our testing. They said, 'well, that came from your Chinese manufacturer. You're going to have to prove it in court.' It's like having a gun held to your head."
Herold said his company "got off easy," though "easy" is still a hit. Besides the settlement costs, "we had to redo all our packaging," he said. "It does nothing. It's just a money-making scheme."
The Center for Accountability in Science put out a few months ago this video in which business owners, including Herold were interviewed about Prop 65.
"I'm actually holding the culprit, if you could call it that, in my hand that they felt had what is known as unsafe chemicals in it of some sort," Herold said, while showing a driver headcover. "I was shocked. How is it possible that a golf club headcover could be unsafe?
"And somebody comes along and just demands money for a product that truly is not an unsafe product. The problem is if you get sued, you can prove it in court to the tune of a hundred thousand dollars and win or you can go ahead and succumb to the settlement and pay these guys off to go away. That's where it's incredibly brutal as a business owner."