The Loop
Why was a British Open champion caddying at Q-School this weekend?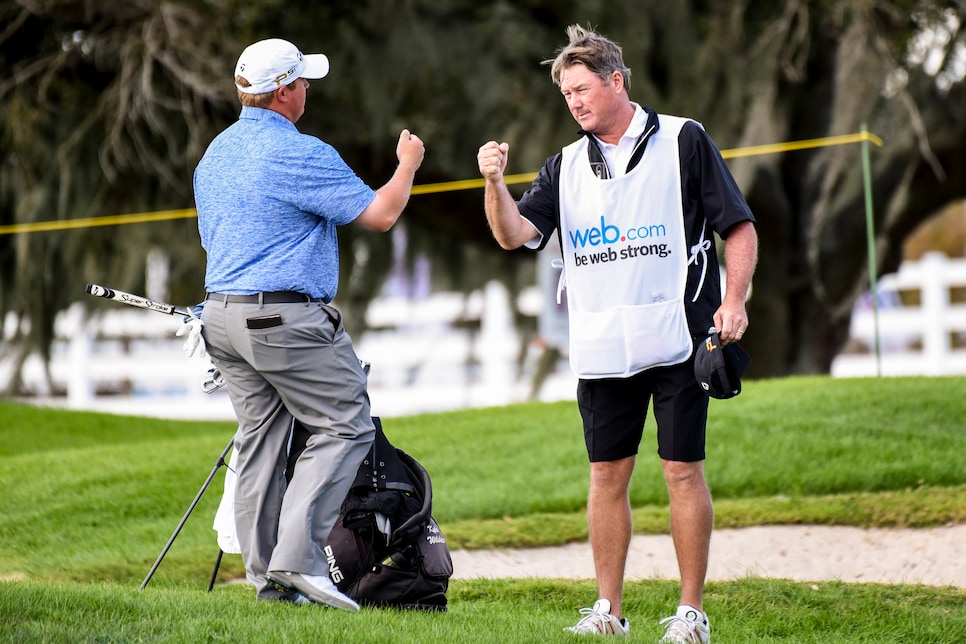 Winning the Masters, U.S Open, Open Championship or PGA Championship bestows certain amenities. For the rest of your life, you are addressed as a major champion. Your name is discussed in reverential tones. Huge appearance fees at country clubs and clinics are guaranteed, and no matter the pitfalls or setbacks, your career is generally viewed as a success.
Keeping all those benefits in mind, why was a British Open champion caddying at Q-School?
For, if a major champion is the monarch of the golf world, a looper ranks with the peasant and surfs. Yet Todd Hamilton, winner of the 2004 Open at Royal Troon, was hauling the bag of Conrad Shindler at Orange County National this weekend.
Hamilton and Shindler are members at Vaquero Golf Club in Westlake, Texas, and Hamilton has used Shindler as his caddie on the PGA Tour. So when the 28-year-old Shindler needed someone with local knowledge of Orange County, he turned to Hamilton, who earned his tour card at the course in 2003.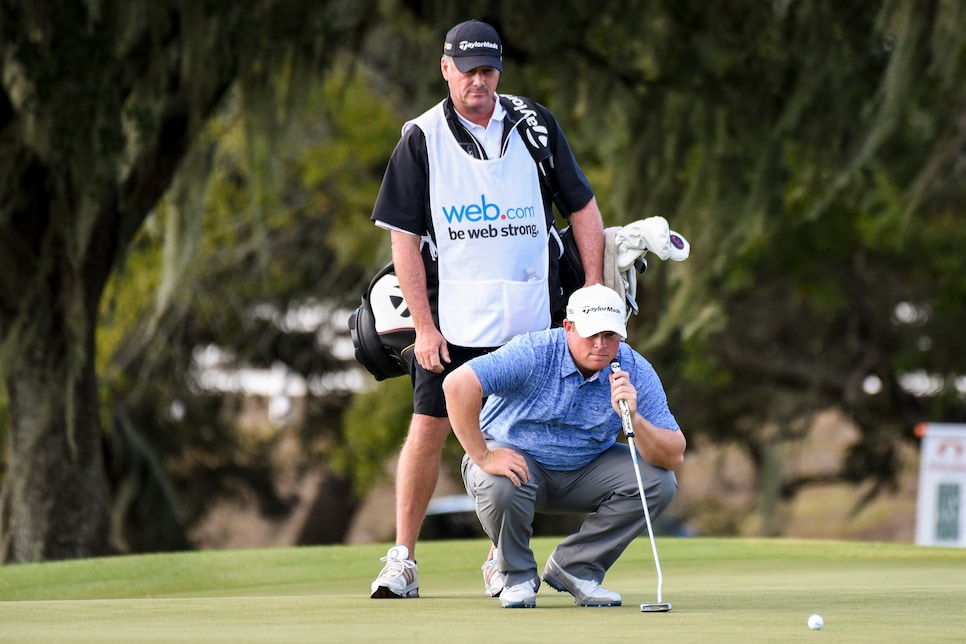 "I can't put a number on it, but there's definitely an advantage because he knows my game so much and how I play and the shots I like to hit," Shindler told Golfweek. "It's a huge asset to have because he's been in those situations. He's won majors. He's come down the stretch and won a ton of stuff in Japan, and been through Q-School here at this course.
"He's done every step of it, so it was just big to have him."
The tutelage helped, as Shindler -- who played last season on Canada's Mackenzie Tour -- earned his way to the Web.com Tour for 2017 thanks to a T-35 finish at Q-School.
"It will be nice to see him in a place where he's playing week in and week out, where he can get in a rhythm and maybe build on some good momentum," Hamilton said.
Don't expect Hamilton to be Shindler's usual looper, as the 51 year old is gearing up for the PGA Tour Champions. But he did leave the door open for an occasional substitution or two.