News
Why there won't be any fans at Torrey Pines for the Monday playoff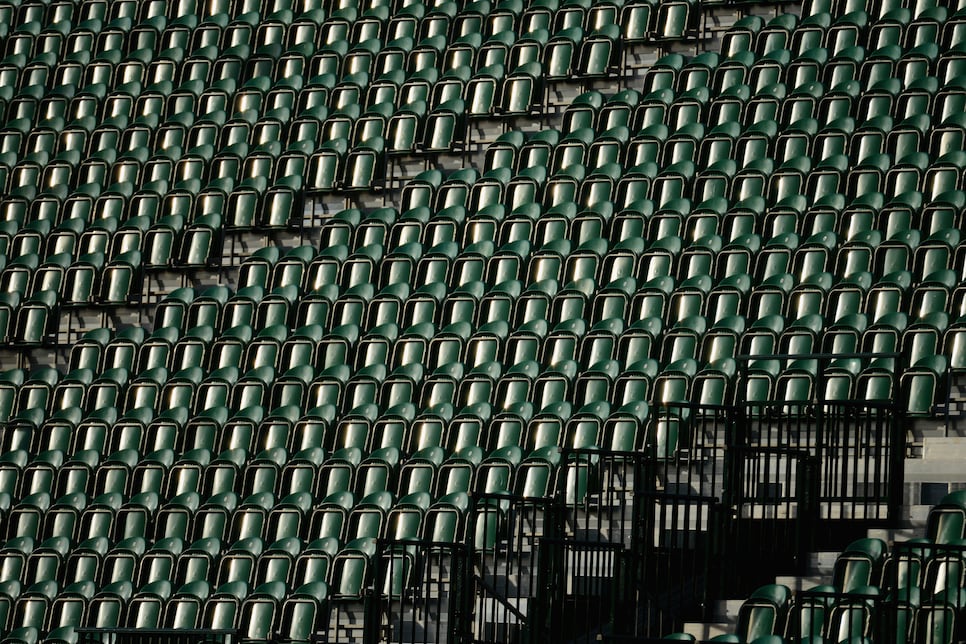 The tournament announced late on Sunday night that fans will not be permitted on the grounds on Monday. "Given the security and operational realities necessary to ensure the safety of both fans and PGA Tour players alike, the Century Club of San Diego, in conjunction with the PGA Tour, has closed the competition to the general public for the Monday finish," tournament director Peter Ripa said in a statement, which you can read below:
Although the announcement to prohibit fans from attending surprised many, it's not unprecedented. In fact, it happened just two years ago at Torrey Pines when the final round had to be finished on Monday. That year, however, the tournament also cited safety concerns following a Sunday storm that knocked down trees. In 2013, fans were permitted to come watch as Tiger Woods wrapped up his seventh Farmers Insurance Open title on a Monday. Ripa told the San Diego Union Tribune the difference between the situations was knowing in advance that play would extend an extra day.
With picture-perfect weather on Sunday, no one expected the tournament to be forced to extend into Monday. But Day and Noren matched each other for five sudden-death playoff holes until it got too dark to play. They'll be back at it this morning, but if you were thinking about swinging by to check it out, don't bother.