The Loop
Why the guy who shot 89 at Oakmont is leaving the Open feeling proud
OAKMONT, Pa. -- Andrew Landry is the reason nearly 10,000 golfers entered qualifiers for this year's U.S. Open. Get through the local and sectional stages to reach the championship, and who knows what can happen.
Zach Edmondson navigated through this gauntlet, too, to reach Oakmont Country Club. You're forgiven if Edmondson's name doesn't ring a bell. He plays on the Mackenzie Tour, the circuit a colleague labeled "a feeder into the feeder system." He plays with a stand bag. His Twitter account has less than 300 followers. Ninety percent of the media center has never heard of him, and the other 10 percent are liars.
Unlike Landry, who enters Saturday with a share of the lead, Edmondson is heading home. Yet he's leaving proud of what he accomplished and, in many ways, epitomizes the best the U.S. Open can offer.
You are partially reading this story because of Edmondson's start to the tournament. The East Carolina product fired an 89 -- that's 19 over par -- in his opening round, one that featured a front-nine 47 and a final total of 11 bogeys and four doubles. The 25-year-old's second round was just as unfortunate; after 30 holes, he was 28 over par.
But the real reason you're learning about Edmondson regards how he finished.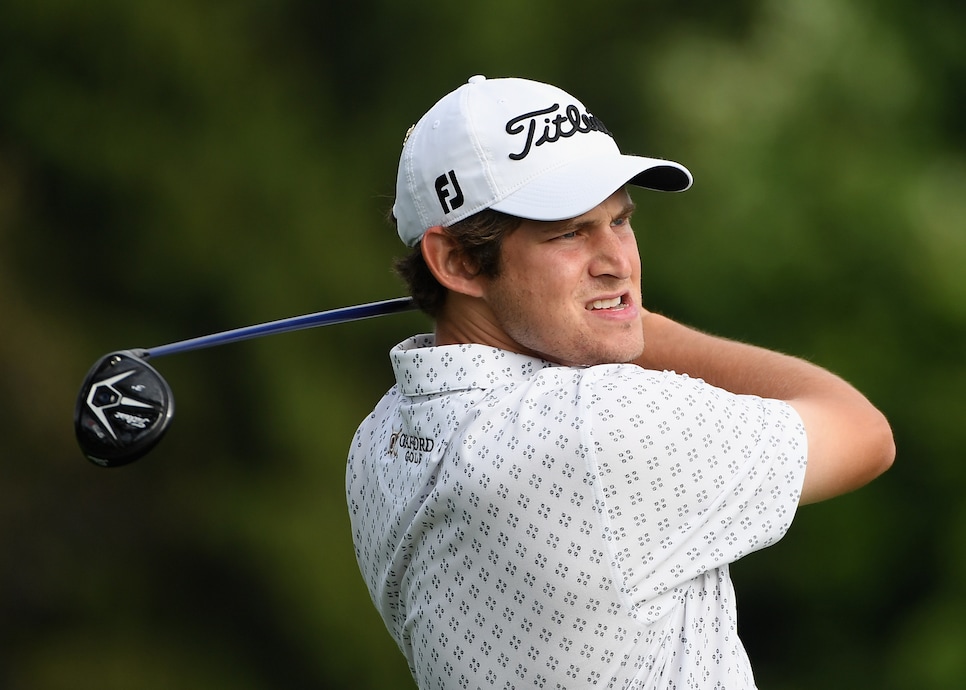 Over his final six holes, Edmondson rolled in three birdies and two pars, lipping out for a 4 on the 18th. It was a testament to his fortitude, and his respect for the game, that he didn't throw in the towel. If that attitude seems obvious, it's one not always practiced out on tour.
"At one point I said, 'Dude, you're better than this,'" Edmondson said after his round. "There was no pressure, but I wanted to finish strong and show what I'm about."
As he walked off the 18th, he threw his ball to a nearby kid, whose face lit up like a Christmas tree upon receiving this greenside gift. He signed his card, and was embraced by family outside the locker room.
"The course always looked tough on television, and was tough in the practice rounds," Edmondson remarked. "But when you're standing on the first tee with the crowd surrounding you, it's a totally different feeling."
History will note Edmondson as coming in last place at the 2016 U.S. Open. He will head back to the minors, with an insatiable thirst to become a regular on golf's biggest stages. He knows how far he has to go; he specifically cited a need for a go-to shot when things go south.
He also leaves Oakmont with a respect for what happened, not only for earning his spot, but what he saw out of his fellow players.
"You have to be a heck of a golfer to go under par here," he said. "It gives you an appreciation for what they do and who they are."
To those who watched Edmondson on Friday, the sentiment is reciprocated.