The Loop
Why the Golden Bear is the GOAT: Jack Nicklaus beats his age at Augusta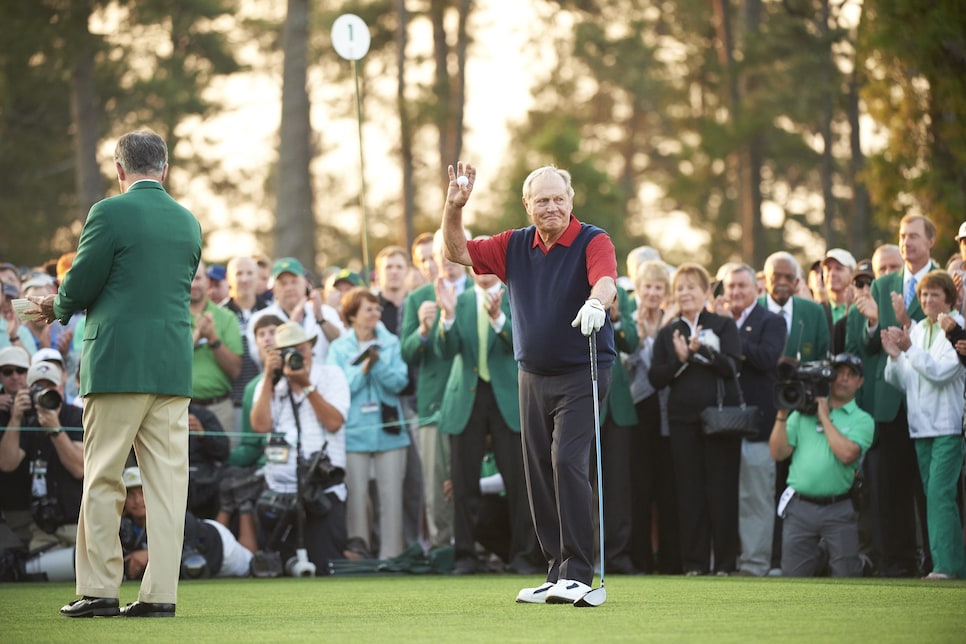 Sports Illustrated/Getty Images
I remember watching this year's Par-3 Contest at the Masters and thinking, "Hmmm, Jack Nicklaus looks a bit off." Blame it on his ice cream, the fact that anyone would look rough next to Gary Player or that he's 76 years old. But there was no doubt in my mind: The Golden Bear seemed far from his physical peak.
Nicklaus might be rising in age, but the man can still go low on a golf course, evidenced by his recent work at Augusta National. According to the Naples Daily News, Nicklaus shot an even-par 72 on May 9, beating his age by four strokes.
"I keep ruining my handicap," Nicklaus said. "I keep shooting good scores. That's going to take me down to a 1 or a 2. I was very upset. I'll lose a lot of money on that."
I may have questioned him once, yet I have no problem doubting him again: No way ANYONE is taking money off Jack.