News
Taylor Swift sends Jessica Korda flowers
When newly minted LPGA Tour winner Jessica Korda took delivery of a big bouquet of flowers for her birthday earlier this week (she turned 19 on February 27th), she got the surprise of her life: The colorful arrangement came from her music idol, six-time Grammy winner Taylor Swift.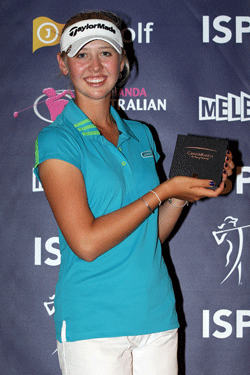 Two weeks earlier, Korda *(above, left) *had attributed her calm during a six-way playoff in the ISPS Handa Women's Australian Open to a specific Swift song. "Taylor Swift's Enchanted was by far the saving moment for me," the Florida native told media after sinking a 25-foot putt on the second playoff hole to outlast three major champions (Brittany Lincicome, Stacey Lewis and So Yeon Ryu) and become the fourth youngest winner of a 72-hole LPGA event. Apparently, the news reached Swift (above, right), whose people contacted Jessica's father Petr Korda.
"They wanted to invite Jessi to a concert in Australia," Korda told Golf Digest Woman, "but I told them she was already back in the States. Then they said [Swift] wanted to send her flowers, so I said it was better to wait until her birthday."
After receiving the bouquet, Jessica tweeted the below picture along with a "HUGE Thank You" to the country-pop icon.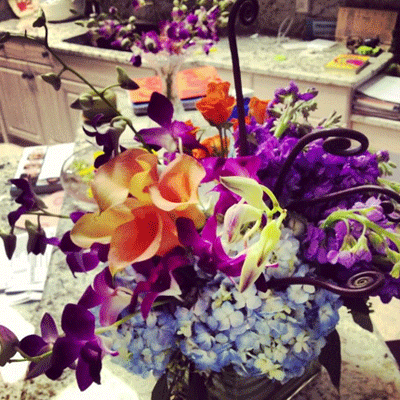 --Stina Sternberg (Swift and Korda photos by Getty Images)  *