The Loop
Why soon you might not have to go all the way to the Open Championship to eat haggis
Have you ever wondered why haggis isn't available in the United States? OK, so we haven't either, but it turns out the dish (in its authentic form) has been banned in America since 1971. The reason being one of its key ingredients, sheep's lung, is prohibited from being imported into the country.
But according to the Daily Mail, people might not have to take golf trips all the way to the U.K. to get their fix of the Scottish delicacy in the near future.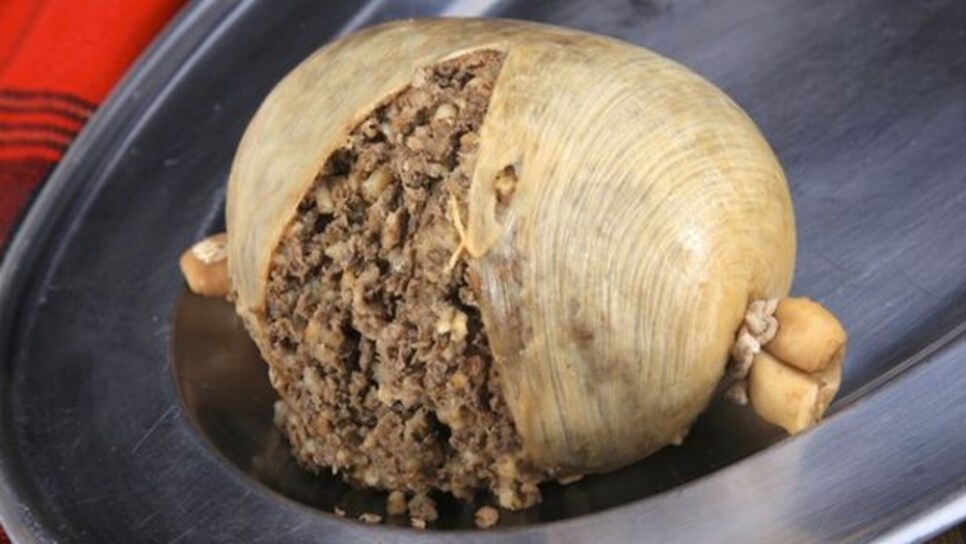 Scotland is sending a delegation consisting of its rural affairs secretary, Richard Lochhead, and some of the leaders of the haggis industry to the U.S. to lobby for the overturn of the ban. The group is willing to compromise by finding a substitution for sheep's lung, if that's what it takes to have the item sold in American supermarkets.
"And if we managed to get into that market that would create jobs back here in Scotland and millions of pounds to the Scottish economy," said Lochhead, who estimated "tens of millions" of Americans would consume the dish.
Hmm. . . Not sure about that last stat, but, good luck, guys!