The Loop
Why Rory McIlroy will see a lot of Tiger Woods this week... off the course
Apparently, there are Tiger Woods Villas at Trump National Doral. Apparently, Rory McIlroy is staying in them this week.
That much we learned during a lighthearted part of a press conference with the McIlroy on Wednesday ahead of the WGC-Cadillac Championship.
"I'm staying in Tiger Woods villas, there's photos of him all over . . . I can't get away from him," McIlroy said.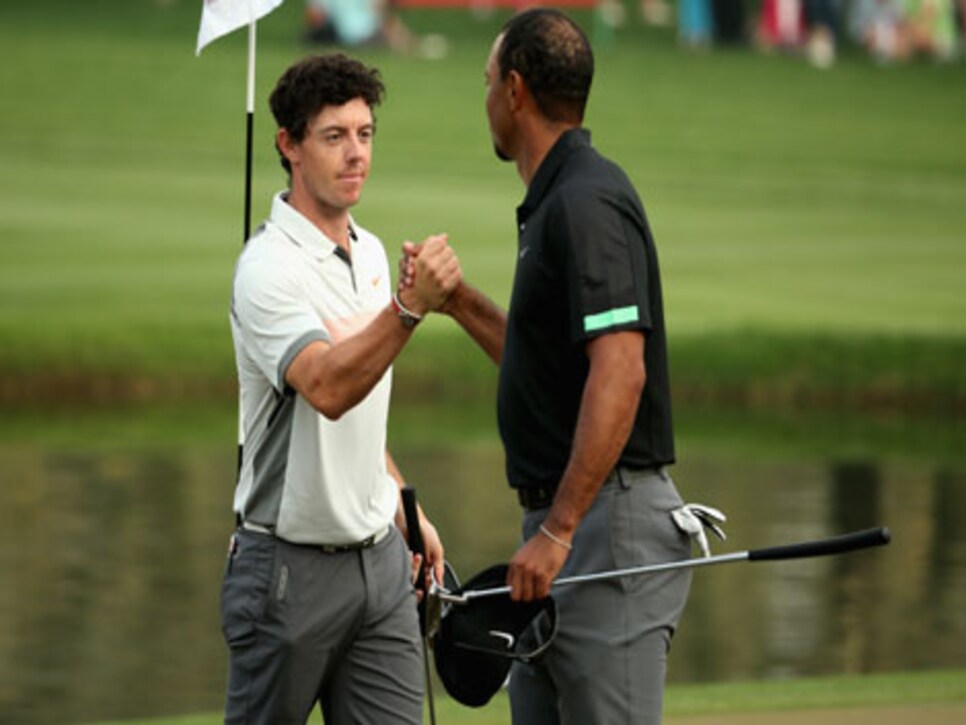 Since he burst onto the scene, McIlroy hasn't been able to get away from comparisons to Woods either. At least, the two are friends. In fact, McIlroy said he almost sent Woods a text saying, "I can't go to the bathroom without looking at you." That's not creepy or anything. . .
McIlroy will see Woods on the course this week as well. The World No. 1, who withdrew during the final round last week with a bad back, will try to defend his title this week.
It was all part of an interesting day for McIlroy, who is coming off a playoff loss at the Honda Classic. The AP's Doug Ferguson reported Rory had to wait to approach the ninth green during his practice round. The reason? The Trump helicopter was taking off.
UPDATE: Woods appeared with Donald Trump at a ribbon-cutting ceremony for the Tiger Woods Villa on Wednesday afternoon. Ivanka Trump posted this picture on Instagram shortly after: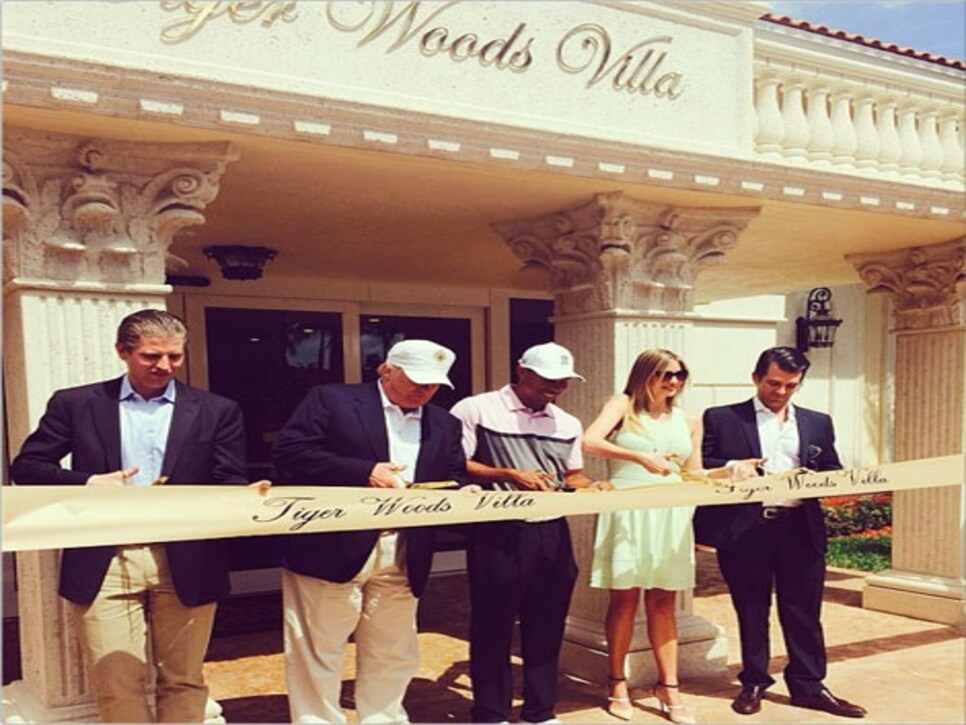 We hope Rory didn't have to wait too long to get back into his room. . .