Equipment
Why Phil Mickelson wears goggles when testing equipment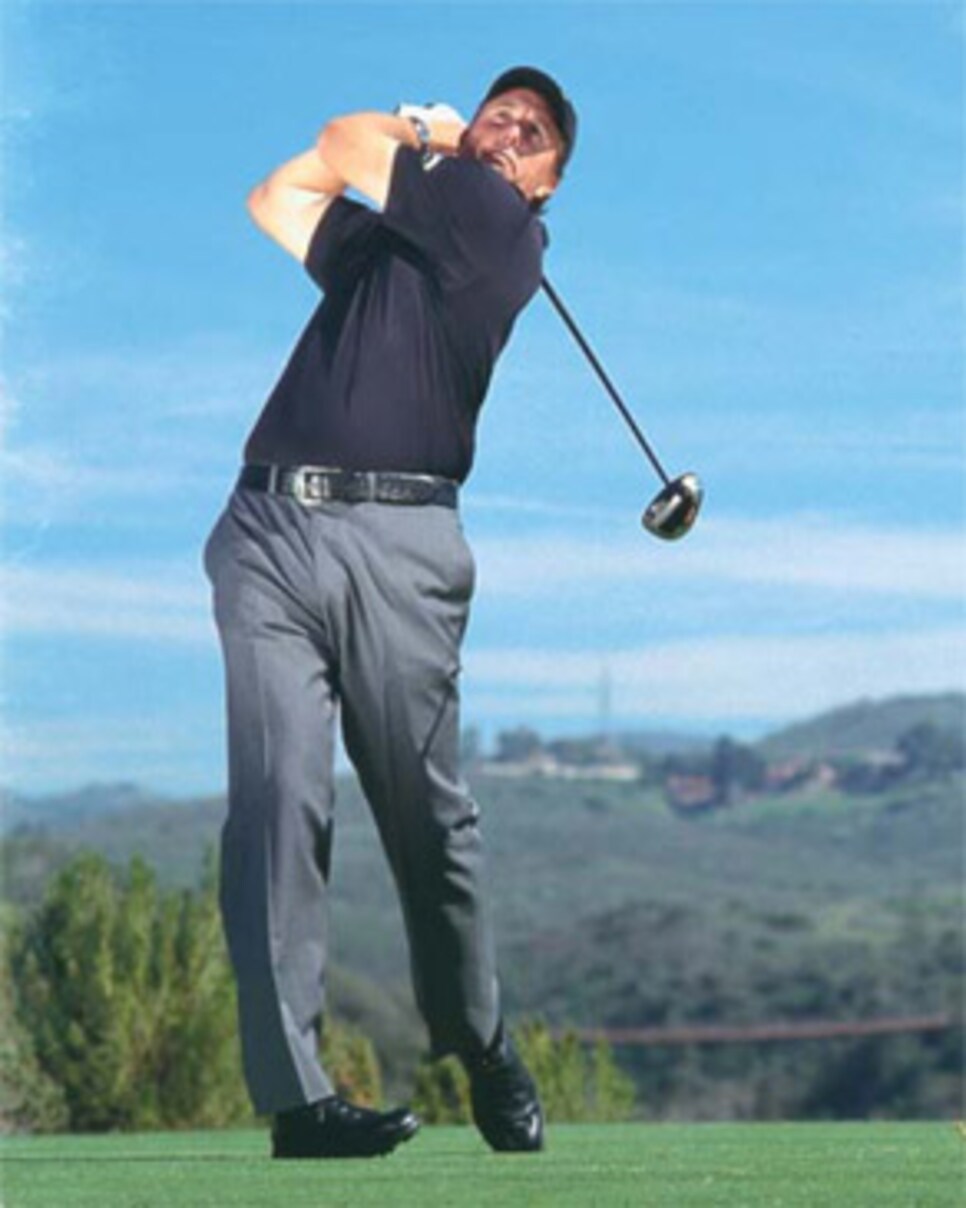 When it comes to his clubs and ball, few tour pros possess the insatiable curiosity and savvy of Phil Mickelson. A five-time major winner, Mickelson has, at various times, carried two drivers (including during his second Masters win in 2006), no drivers (an unsuccessful experiment at Torrey Pines during the 2008 U.S. Open) and swapped out his sand wedge for a 3-iron prior to a playoff at the 2005 BellSouth (which he won).
Callaway Golf just released a podcast in which Mickelson offers his views on testing equipment and clubfitting. As can be expected, some of them are unconventional—such as wearing goggles that go dark when testing equipment. The 15-minute chat also touches on topics such as why he prefers testing on the course; how long it takes to get fit for his clubs; why you should film your swing when playing well and how having a pass key to Callaway's Ely Callaway Performance Center is a valuable perk. Still, Mickelson says the most valuable tool he uses when testing equipment are his own two eyes.
"The launch monitor is a secondary thing for me," Mickelson said. "My eyes and feel come first. The data is great, but there are variables such as altitude and temperature. I use the launch monitor more to verify what I see."
To listen to the podcast in its entirety, click here.