Instruction
Why Optimists Play Better Golf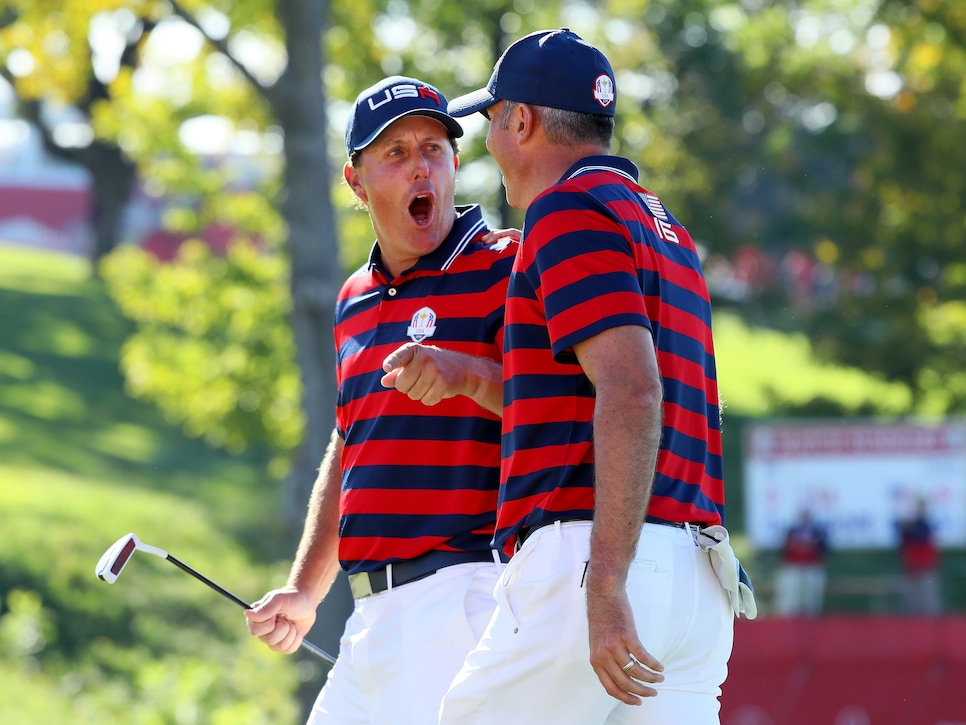 I have had a privileged view of professional golf, both men's and women's, for 32 years. Thanks to ABC/ESPN, I've had a front row seat. From that vantage point, you start to recognize things that you don't see as a player. I've found that I am overwhelmingly drawn to players with an optimistic outlook.
Optimistic players stress less about the bad hole or being over par because they believe they can recover. It relieves some of the pressure. There are two ways you can play this game: Your brain says, "I can play from there and I'll figure this out.'' Or your brain says, "Here we go again.'' Waiting for the other shoe to drop is a miserable way to play golf. This is true for every level of player.
Confidence says you are prepared and you can absolutely do it. Optimism implies the hopeful belief in the future.
Noted sports psychologist Dr. Bob Rotella says he has spent his whole life getting people to change the way they look at things. "Optimism can definitely be taught and acquired,'' says Rotella. He defines optimism as, "a vision that all the work you put in is going to pay off and you're going to get what you're chasing.''
The dictionary defines optimism as, "a feeling or belief that good things will happen." In golf I think the definition should be, "rationally hopeful.'' Professionals build confidence with work, and a lot of it. Their game is up to whatever the task may be. If you play the game for fun, chances are you have a real job and maybe cannot be so completely prepared. But that doesn't mean you cannot play with a certain optimism. It just has to be realistic; not everyone can be Tiger.
There are great examples of optimism in the professional game, both past and present. In the wake of his runner-up finish in the 2016 British Open, Frank Nobilo on the Golf Channel described Phil Mickelson as, "the eternal optimist.'' I believe he is that 100 percent, which makes him magnetic to fans. Even his spectators are optimistic!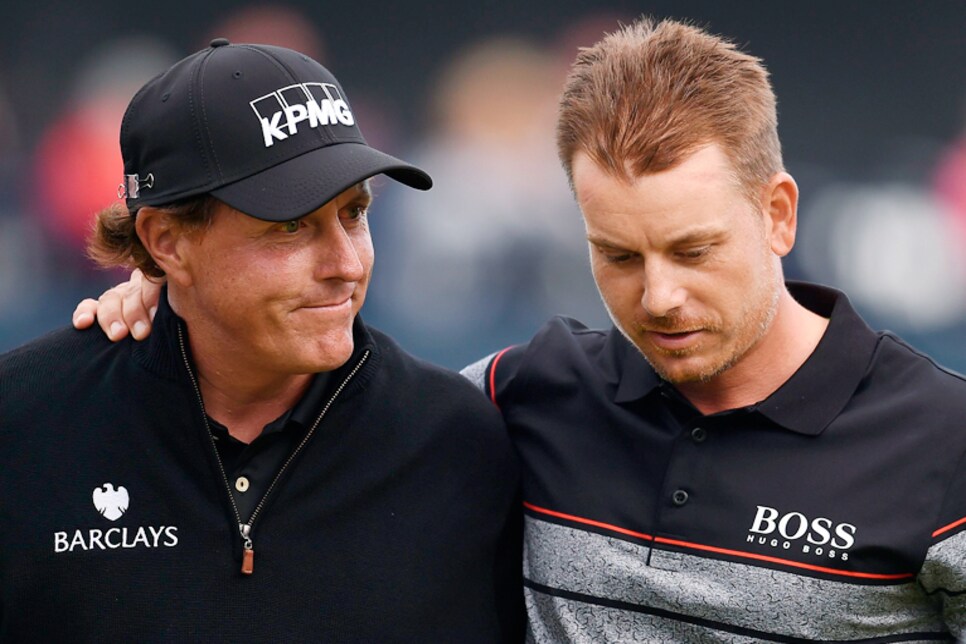 Photo by Glyn Kirk/AFP/Getty Images
By nature, optimists are interested and curious people, and Phil exemplifies that. That's why he has so many shots in his bag. He's not afraid to try. His approach is, "Let's try this, it might work.'' Maybe it's a shot nobody has tried before in competition.
Matt Kuchar has built a career on being positive and projecting optimism. Optimists exude joy in what they do, and I see that in him. Life is good when you are one of the best players in the world, but it doesn't come without a lot of hard work. They appreciate the gift of their talent and the work the game requires -- none more so than Kuchar with his infectious smile.
Going back to my day, what about Arnold Palmer? You think he wasn't the eternal optimist? He could hit it anywhere on the planet and he believed he could hit a shot that would work. And you know what? Ninety nine percent of his fans believed it, too.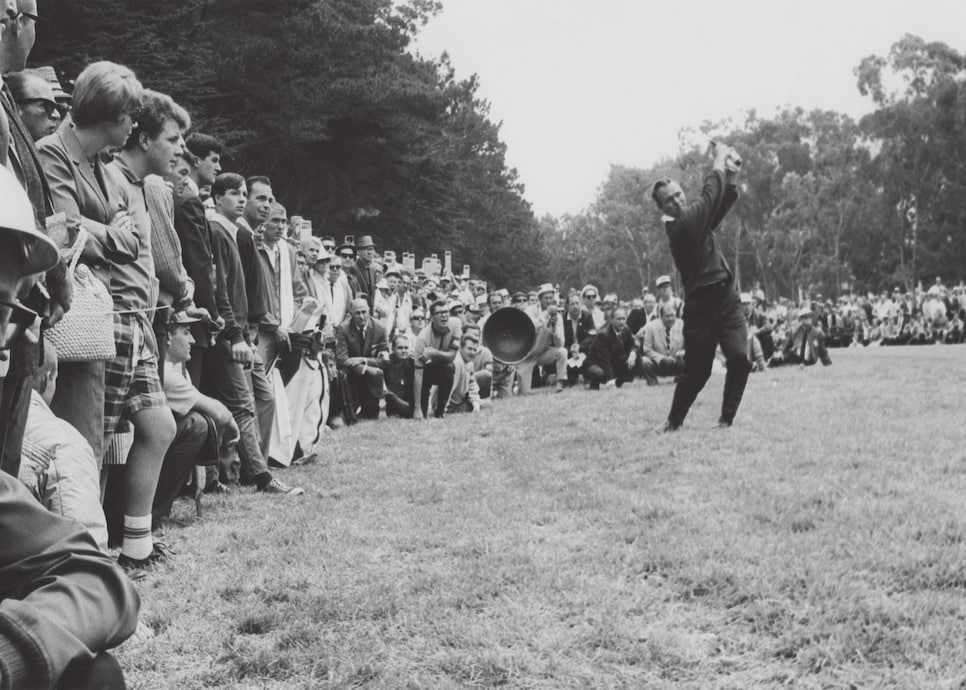 Optimism draws people to you and fans (and viewers) are certainly drawn to Phil, Matt and Arnold. The emotional attachments come easily. Nancy Lopez' career is more proof.
What about Tiger Woods, you might ask? Tiger has an optimism, yes. But his was more tinged with confidence than I think most people can even reasonably expect. I saw him do things that were possible, but so improbable. And Tiger had the biggest arsenal ever, which obviously changes things. Tiger could see the crazy shot before he actually hit it. I know from watching the best players in the world, that if you can't see it you probably won't hit it. That is true for all golfers; have a picture of what you want to do.
My female contemporary, JoAnne Carner, was also a great optimist. She could hit the worst golf shot you've ever seen and it would not shake her. She would go on to play the next nine holes nearly perfect. She had great natural ability, yes, but there was very little in the game of golf that could get her down. My feeling knowing her and playing with her is that she always saw a good shot at the end of the tunnel.
When I played, I would not have cared less about body language. Now I think it's really important. If you project body language that is down and negative, it seeps into your game. If you can carry yourself with body language that is more positive, that is happier, it seeps into your game, too.
Stacy Lewis is one of the very best players on the LPGA Tour, but she has had a hard road the last couple of years with winning. She does everything but win. Her body language has been negative throughout this lull. Every putt hit a bump on the green or the read wasn't right. Her coach Joe Hallet and her parents thought this was hurting her play. Now she is taking on a different tact. If she doesn't win, it's not wearing her down and wearing her out. Winning is her goal, but sometimes being second is not failure in this game. Mickelson would tell you that from the British Open.
Lydia Ko was asked how she stays so patient when things aren't going well. Her response? "I just keep waiting for good things to happen.'' That's an optimist.
Another LPGA player worth noting is Ariya Jutanugarn, the spectacular young Thai player who went from absolutely nowhere to Player of the Year. She worked with Vision 54, Pia Nilsson and Lynn Marriott. Her negative feelings were obvious and she had some hard losses that she accepted with grace.
The Vision 54 team worked with her to smile more. It relaxes her, makes her positive and has produced great results. It's almost like the smile tends to uplift her and take the burden off, and that's what optimism does also.
My Golf Channel partner Terry Gannon played basketball for Jim Valvano at North Carolina State on the 1983 NCAA Championship team. He says Valvano was the most optimistic guy ever, who believed anything was possible. There wasn't anything he wouldn't try, just in case it might work.
The opposite of optimism is, of course, pessimism. Pessimists tend to be negative, they complain and whine on the course. As my longtime ABC and ESPN colleague Peter Alliss puts it, complainers are two-down on the first tee.
When I was a little girl, my father used to tell me, "A happy golfer is a good golfer.'' And in many ways that has more meaning to me today than when I was a player. Maybe golf does mirror life. The game can and does make some people unhappy. Golf is such a difficult game that a good attitude definitely enhances learning. It needs to be fun and attitude matters, even down to who you play with or worse, who wants to play with you. Have realistic expectations and remember the good shot or good holes that brought you back again. Practice and prepare when you can. Be a realistic optimist. Know what you're capable of and try to improve. It's a game of small victories.