The Loop
Why one former tour pro is happy to be at Pebble Beach this week even if he's not playing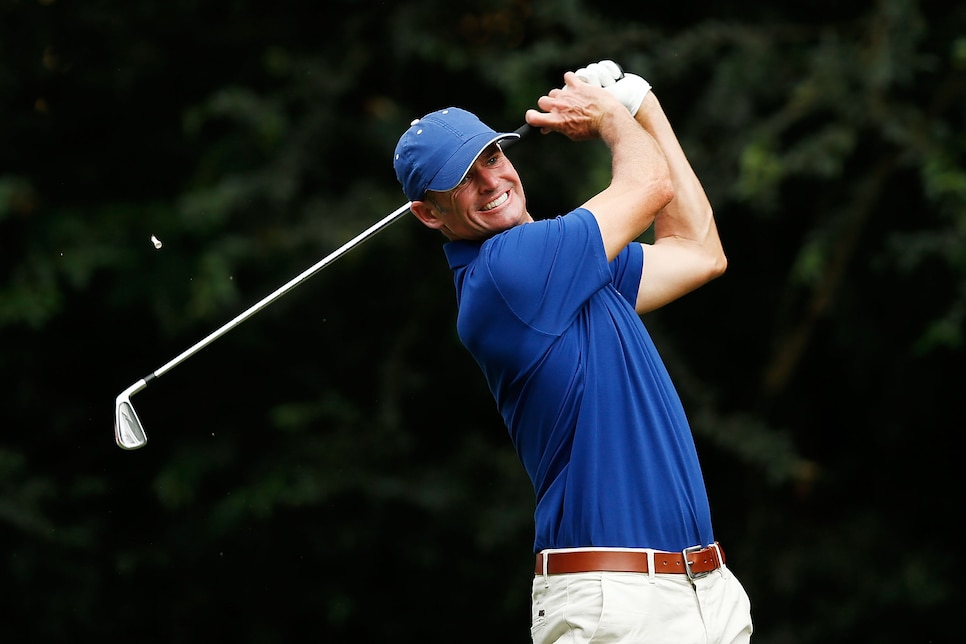 Roger Tambellini made a quiet return to competitive golf last November by playing the laid-back Straight Down Fall Classic in his hometown of San Luis Obispo, Calif. It was an emotional reunion, just as it was at Tommy Bahama's Desert Marlin in Scottsdale early last month.
The better-ball tournaments allowed Tambellini the opportunity to catch up with old friends for the first time since cardiac arrest nearly took his life last March. "It was a big hug-fest," Tambellini said when I reached him at home. "I loved going back and seeing those guys."
The former tour pro, now a commercial real-estate broker, knew he was lucky to be alive. Just nine days after his 40th birthday, Tambellini was on a treadmill at his office in Menlo Park when his heart stopped beating. Co-workers Hugh Scott and Mark Bodie described his skin as blue when they discovered him unconscious. By listening to the CPR directives of a 911 operator, Bodie pumped enough oxygen through Tambellini's body to save his brain.
Still, Tambellini was without a heartbeat for nearly eight minutes before paramedics arrived with defibrillator pads. "They came in and zapped me with the pads three times," Tambellini said. "They did it a fourth time, and then [my heart] came back. It's just as amazing to me as anybody else who hears the story."
Roger's wife, Alexa, was in Scottsdale with their children, packing for the move to a new, non-tour life in Northern California, when Tambellini was stricken. When she arrived at the hospital in Redwood City, her husband was not responsive. Tambellini's mother, Lorraine, the person who introduced him to the game, stayed at his bedside for a month until he completed rehab. Matt Kuchar, a friend from when they played the Web.com Tour, was among the tour pros who visited.
At 6-foot-3, 180 pounds, Tambellini was known for his cardio workouts and healthy diet. "We'd tease him that he ate hummus all his life and he's the first one to have a heart attack," said one college teammate from USC, Brian Hull. Since recovering, Tambellini has resumed 25-mile bike rides.
Tambellini was a journeyman in his 16 years as a touring pro. After making third-team All-America with the Trojans in the 1990s, he missed 47 cuts in 80 PGA Tour starts from 2004-'13. The highlights of his career were shooting 60 to win a Hooters Tour event in 1999, winning three times on the Web.com Tour and finishing T-4 at The Greenbrier Classic in 2010. But after missing his seventh cut in eight tournaments on the Web.com Tour in 2014, he decided to walk away.
"In a real genuine way, I loved golf," Tambellini said. "I loved it to the nth degree of love. But I'm glad I don't play golf anymore."
Tambellini meant playing for a living. He was gratified to get a club back in his hands last June, and he's looking forward to playing with his mother in March. He's also anticipating more hugs this week at the AT&T Pebble Beach National Pro-Am, where he can cruise down from the Bay Area to watch and reconnect with some old friends, not worrying about making the cut or missing more time with his 9-year-old son, Felix, or his 6-year-old daughter, Lucy.
"I was a very happy person before … very happy," he says. "But now it's beyond happy."
Editor's Note: This story first appeared in the Feb. 8 issue of Golf World.