The Loop
Why no one is catching Irwin anytime soon
LOUISVILLE, Ky. -- If you set aside Byron Nelson's assembly line of victories in 1945 -- 11 straight and 18 overall -- of all the other records in professional golf, Hale Irwin's 45 career victories on the Champions Tour is arguably the most out of reach.
That's why Irwin, who tees off late this afternoon in the first round of the Senior PGA Championship at Valhalla GC, is, a week before his 66th birthday, still a compelling character on the senior scene.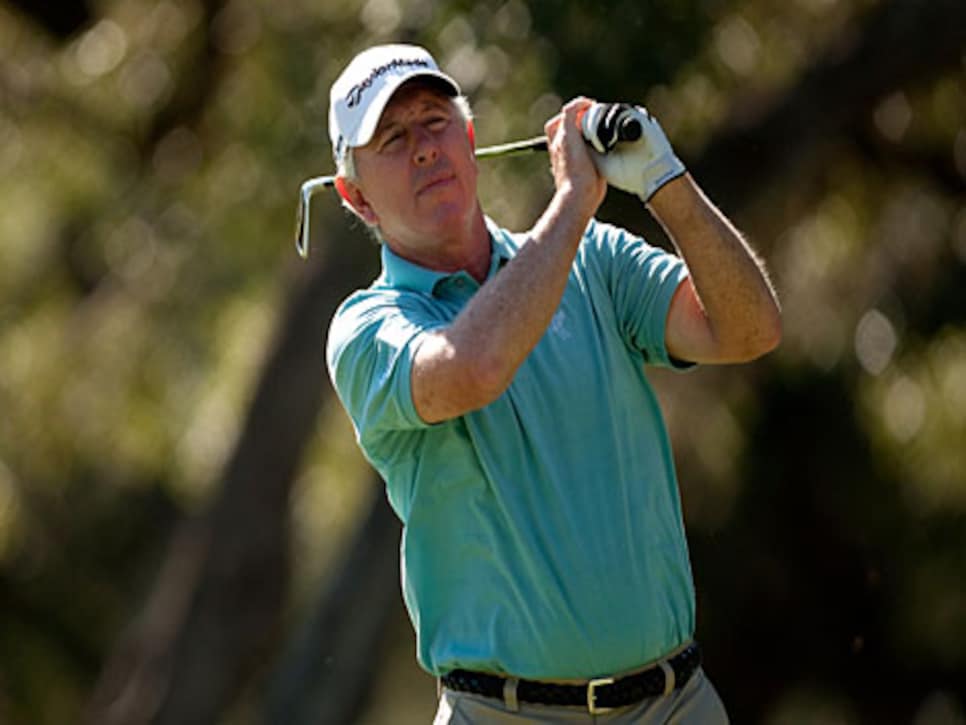 Irwin has 16 more triumphs than the next-biggest winner in Champions Tour history, Lee Trevino. Of players who are in their 50s with a chance to add to their victory totals, Bernhard Langer (53) and Jay Haas (57) have 14 wins apiece. That's a long way from 45.
There were some things in Irwin's favor when he joined the Champions Tour in 1995, including a larger calendar of tournaments to choose from (although he never played a chock-full schedule). After he turned 50, he didn't double-dip much on the PGA Tour as golfers have in recent years. He stayed fit and healthy and hungry to win.
His competitive desire is why Irwin is still plugging away in 2011 and why, at 65, he has three top-10 finishes this season after having only two over the previous three seasons. He knows a victory at this point -- which would give him another record, that of oldest winner on the Champions Tour, surpassing Mike Fetchick's long-standing mark of age 63 -- would be a very long shot but not something that couldn't be done.
"I feel somewhat encouraged about the way I have been striking the ball," Irwin said. "I have had some better finishes, and that gives me some encouragement that I still can do it. It's just a matter now of believing that I can do it and really trying to keep it simple."
But the increased confidence coexists with a realization that he won't be able to keep doing it forever. "I think there is a sense of there is going to be an end," Irwin said. "Whether it's a tapering off or whether it's the cliff, I don't know. But I do know that I still enjoy the competition, I still enjoy going out and playing and playing against the young guys as they come out on the tour."
Sam Snead and Gary Player rightly are praised for their extraordinary longevity on the course. At a championship Irwin has won four times, including the last time it was at Valhalla in -- second only to Snead's six wins -- it is appropriate to acknowledge what Irwin has done and appreciate that he is still in the arena. When Irwin's senior career is over, whenever that happens, it will be the end of an era.
(Photo: Darren Carroll/Getty Images)