LPGA
Why neither Nelly Korda nor Jin Young Ko will win this important LPGA award despite dominant seasons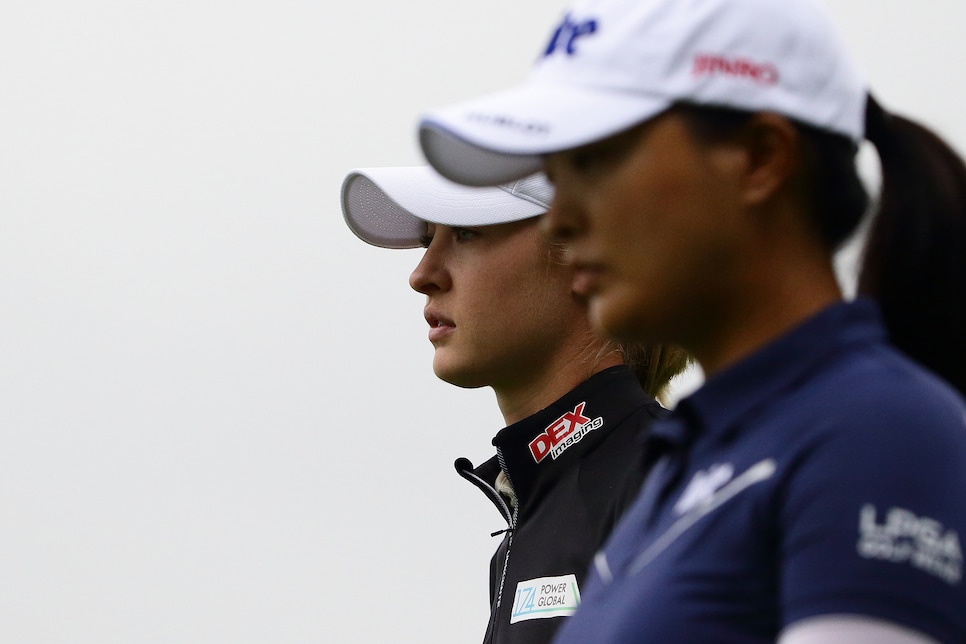 The LPGA's Player of the Year Award is still very much up for grabs between Nelly Korda and Jin Young Ko with two events to play. So is the Vare Trophy, which goes to the golfer with the season's best scoring average—it just won't go to either of them. Say what?
No, there's no one with a better scoring average than the two players who have combined for seven wins plus a gold medal in 2021. Korda and Ko simply aren't eligible.
To win the Vare Trophy a golfer must play 70 rounds or 70 percent of the rounds she is eligible for, whichever number is lower. For 2021, that means 70 rounds and neither Korda nor Ko will reach that mark.
It's too bad because it's quite a battle on paper with Korda currently holding a slim edge with a 69.074 scoring average to Ko's 69.186. But here's where it gets even crazier: the next player in line, Inbee Park (69.534), won't qualify either. After Park is Lydia Ko (69.615), who initially indicated she wasn't going to be playing the LPGA's penultimate event, the Pelican Women's Championship, and thus would also come short of the minimum number of rounds. Subsequently, she decided to compete in both the final two events to make sure she is eligible to win the Vare Trophy.
Of the others who will reach or could reach the 70-round threshold, next comes In Gee Chun (69.794), Brooke Henderson (69.955) and Lexi Thompson (69.984) to battle it out. And this distinction matters because it comes with more than some hardware.
As Golf Channel announcer Grant Boone points out, the winner of the Vare Trophy also receives a point towards qualifying for the LPGA Hall of Fame; players need a total of 27 points to earn their place. Lydia Ko currently has 19 points.
Boone also notes the 70-round minimum wound up being a bigger percentage of total rounds this season due to seven events being canceled due to COVID. And both Jin Young and Lydia would have reached the number if the four rounds played at the Olympics counted.
This is the second consecutive season the Vare Trophy will go to someone who didn't actually have the lowest scoring average. Last year, Sei Young Kim led the LPGA with a 68.6 scoring average, but since she didn't play the minimum required rounds the award went to Danielle Kang and her 69.9 average.
Korda has won three times this season, including a first major at the KPMG Women's PGA Championship. She also claimed an Olympic gold medal and looked to be coasting to the LPGA's POY until Ko recently rattled off three wins in five starts.
The LPGA's final two events of the season are the Pelican Women's Championship (Nov. 11-14) and the CME Group Tour Championship the following week.