The Loop
Why Michael Phelps' next athletic challenge will be his toughest yet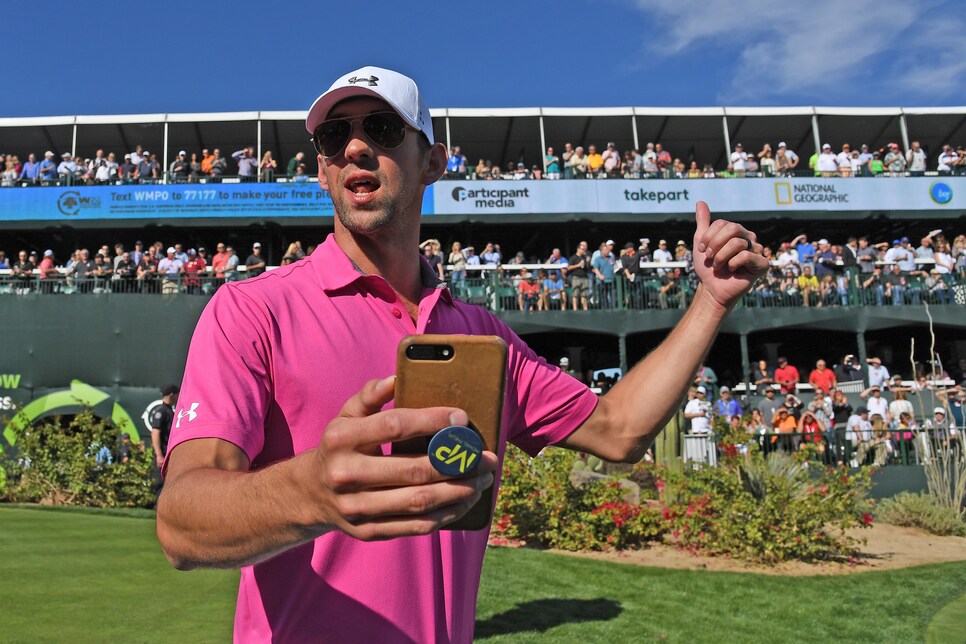 Michael Phelps won 23 Olympic gold medals during an astonishing swimming career that wrapped up at the 2016 Rio Games. But he's actually facing his most daunting athletic challenge now that he's officially retired.
The first goal for Phelps, though, is to get his 12 handicap down into the single digits. And he's got plenty of motivation in the form of a bet with a friend that he can't get to a 5-handicap in a year. Even one of the greatest athletes ever realizes how tricky that will be.
"My wife will never see me if I'm getting down to a 5. It's going to take a lot of grinding," Phelps said at an event for Krave Jerky at Chelsea Piers in NYC on Thursday. "If I want to get better, I really have to put in the time. So we'll see how much time I'm allowed."
We saw how serious Phelps is about golf in his first retirement. Phelps signed an equipment deal with Ping, took lessons with Hank Haney and pledged to play a bunch of new courses. His return to competitive swimming for one final Olympics cut into his golf, but now he's back to playing two-to-three times a week -- although it's not enough for him.
"I need to hit more balls. I don't get to play as much as I like," said Phelps, who already possesses tour-pro swing speed. "My schedule is actually busier now, because I do so much traveling, but I try to take my clubs when I can."
And the same competitive drive that led to the phenomenon of "Phelps Face" still burns.
"I have people who say I'll never beat them," Phelps said. "So obviously, that adds fuel to the fire."
Golf friends of Michael, beware. He's coming for you.