The Loop
Why Marshawn Lynch probably didn't play golf during that hilarious video of him in Scotland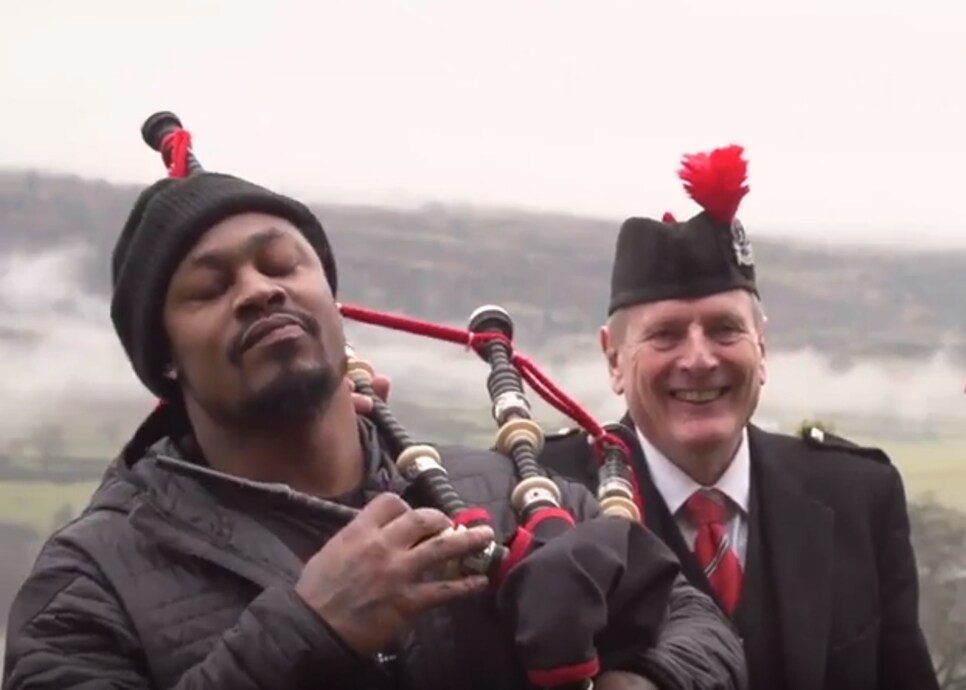 A video/Skittles ad featuring Marshawn Lynch is making the rounds on Monday. The premise is that the retired running back, who famously didn't get the ball from the 1-yard line in Super Bowl XLIX, visited Houston ahead of Super Bowl LI in Houston. Only Lynch didn't visit Houston, Tex., but rather, Houston, Scotland.
Yes, it's a stretch, but it's still funny.
However, one thing Lynch doesn't do while traversing the Scottish countryside on his bike is stop to play some golf. It's too bad, especially since there appears to be a lovely course located right behind the Houston Inn where he's staying. But then, we remembered this:
Probably best to play it safe.