The Loop
Why Mark Calcavecchia bobblehead beats Jordan Spieth bobblehead
The Blue Ribbon Bacon Festival, "the world's premier baconfest," as it bills itself, takes place Saturday in Des Moines, Iowa, where the Principal Charity Classic is offering Mark Calcavecchia bobbleheads.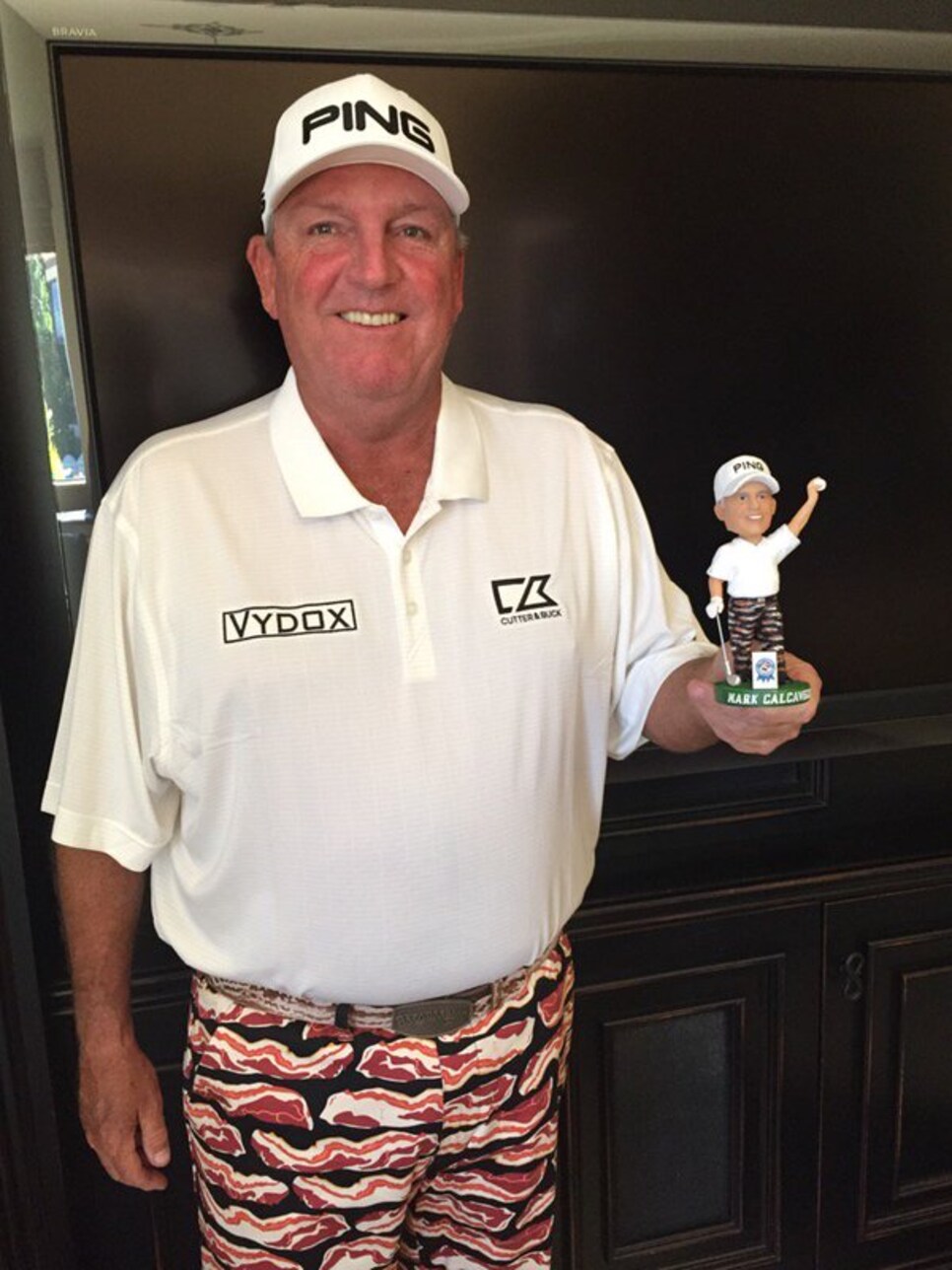 Calcavecchia won the PGA Tour Champions' Principal Charity Classic last year wearing bacon pants in homage to the importance of the cured meat in those parts. The bobblehead Calcavecchia is wearing bacon pants, too.
"This gets my vote for best-dressed bobblehead," Calcavecchia Tweeted with the photo shown above.
The National Bobblehead Hall of Fame and Museum would concur, we conclude, based on its Tweet to the tournament and the baconfest: "We would love to include a @MarkCalc bobblehead in the National @BobbleheadHall if you have an extra one!"
The Calcavecchia bobblehead is even better than our previous favorite, this one of an 18-year-old Tiger Woods pumping his fist after winning the U.S. Amateur in 1994: