The Loop
Why Kevin Streelman and his caddie deserved their win in the Par 3 (it had nothing to do with score)
The Par-3 Contest started light. Arnie was out, but Tiger and his kids were in. Rory was the second-most-famous person in his group, giving way to One Direction singer Niall Horan.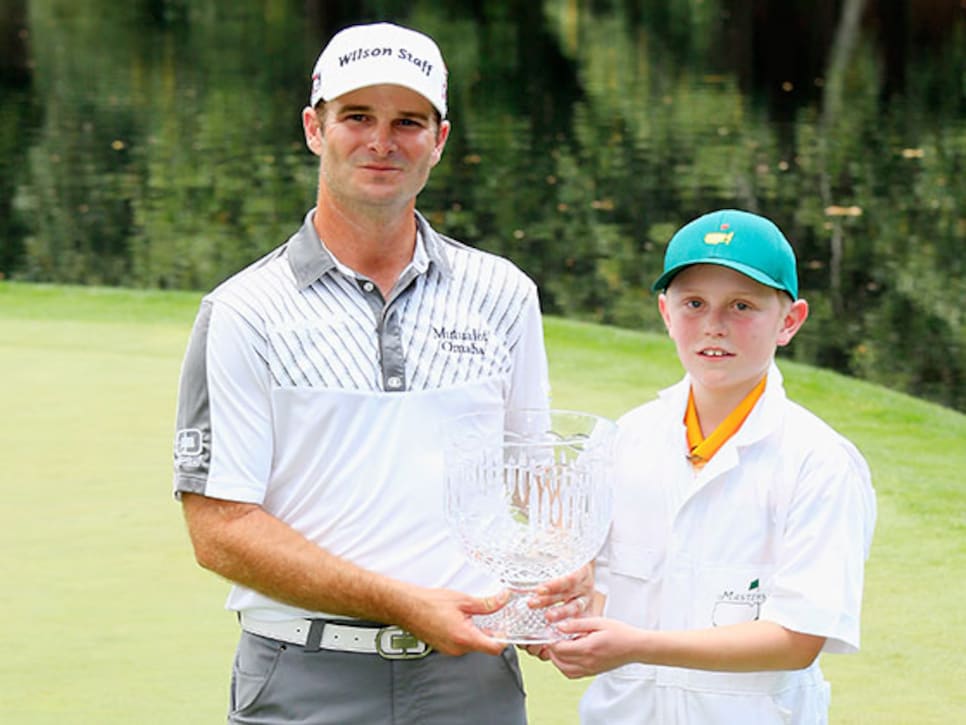 There were a record-tying five holes-in-one. One of those came from Jack Nicklaus, on the 130-yard fourth, and he nearly made another on No. 8. Camilo Villegas did make two but eventually lost in a playoff to Kevin Streelman, whose victory in Wednesday's annual cute-fest -- where adorable kids, WAGS and celebrities normally rule the day -- held significant meaning.
Streelman's caddie was neither a family member nor a celebrity. Ethan Couch is a 13-year-old golfer with a benign but inoperable brain tumor. Streelman was put in touch after contacting the Make-A-Wish Foundation to see if there was someone the tour pro could bring to the Masters. When Streelman eventually spoke to Couch, he went one better, offering him a spot on the bag.