Equipment
Why Jon Rahm had two 4-irons in the bag at Bellerive
Last week's PGA Championship at Bellerive Country Club was a week of double-dipping. Jon Rahm had two TaylorMade 4-irons in play and J.B. Holmes had two of the company's drivers. For Brooks Koepka, it meant winning his second major of the year and Adam Scott, who contended deep into the tournament, did so with two putters in the bag. Here's a look at Rahm and Holmes' double plays as well a driver change by Ryder Cup captain Jim Furyk and a peek inside the bag of Ben Kern, the lone club professional to make the cut.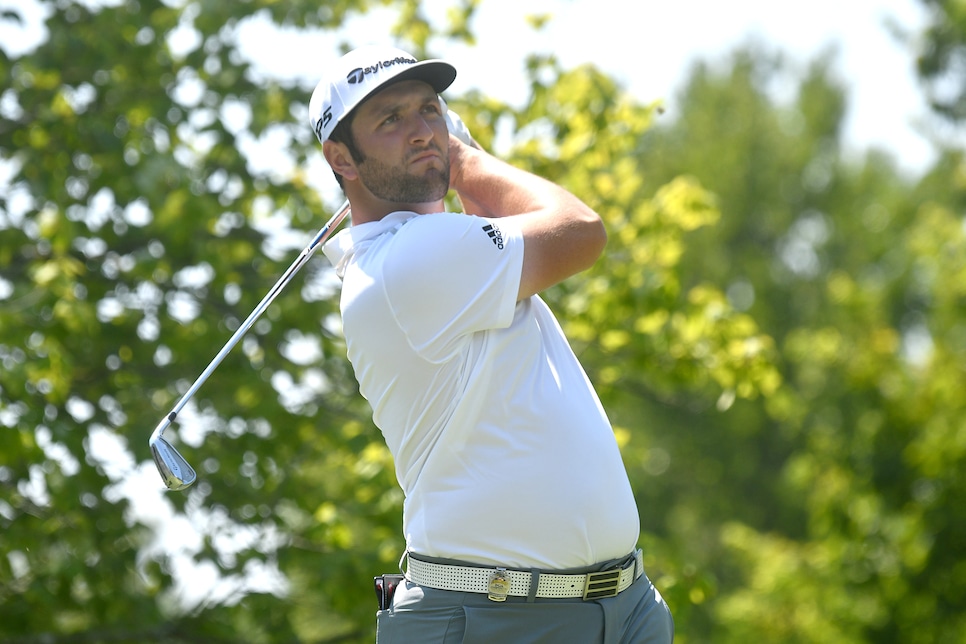 Matching clubs to courses is something almost every tour player does, particularly at major championships, where other than the Masters, the venues change from year to year. For Jon Rahm at Bellerive, that meant taking the unusual step of carrying two 4-irons in his bag. In addition to his TaylorMade P750 4-iron that matches his iron set, Rahm added a TaylorMade RSi TP UDI 4-iron. The UDI (which stands for Ultimate Driving Iron) is made from springy 450 Carpenter steel and boasts a hollow body. There's also a slot in the sole to enhance face flex. In short, although Rahm had two 4-irons, the UDI acted more like a 3-iron in terms of distance, making it not so curious a move after all.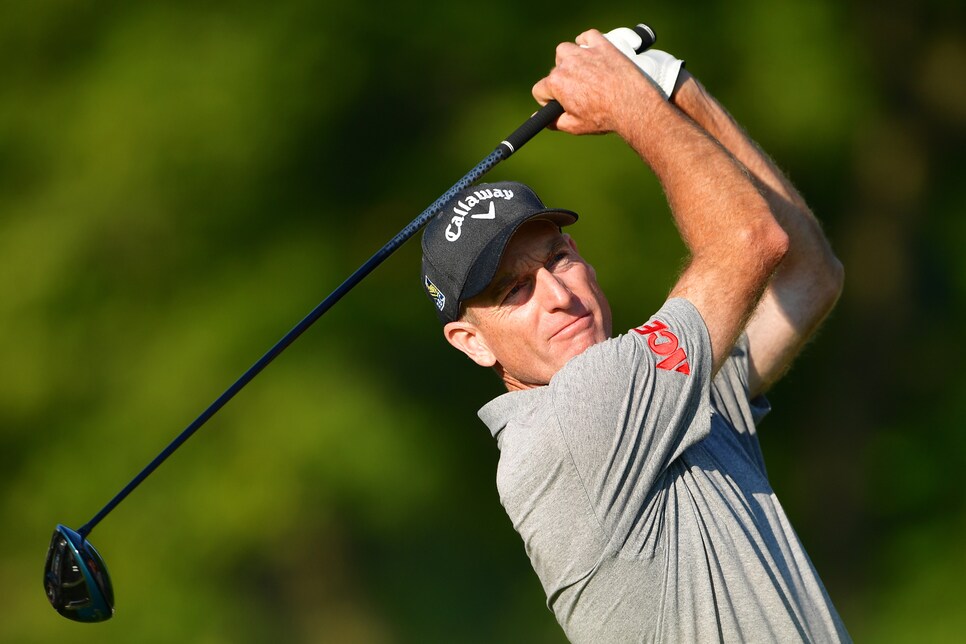 Jim Furyk is known to be finicky when it comes to drivers and the U.S. Ryder Cup captain took on Bellerive with a new one, a 10.5-degree Callaway Rogue Sub Zero. The Sub Zero model utilizes front and back weights to bring driver spin down, while providing added forgiveness through a high moment of inertia that enhances performance on mis-hits. Furyk doesn't exactly spin the ball too much off the tee (his 2,630 rpms puts him almost exactly at the tour average of 2,632) but dropping that number down a little would likely help boost his distance numbers.
J.B. Holmes is one of the longest hitters in the game but apparently one driver was not enough for him at Bellerive. Holmes employed a strategy he has used before by playing with two drivers (in fact, he won the 2016 Shell Houston Open with a similar setup). Holmes used a 10.5-degree TaylorMade M1 430 as well as the company's AeroBurner Mini driver—a 12-degree club with a 43.5-inch shaft. The Mini driver also boasts a wide slot in the sole designed to flex at impact for more ball speed—as if Holmes needed more distance.
Montana Pritchard/PGA of America
Playing in the PGA Championship is the goal for nearly every PGA professional. Once that has been achieved, the goal post shifts to playing on the weekend. Ben Kern was the only club professional to achieve both this year. Kern, who is at Georgetown Country Club in Texas, shot rounds of 71-69-67-70, good enough to tie for 43rd, the best finish by a club professional since 2005. Assisting Kern was the accuracy he displayed with his Titleist TS3 driver. Kern used the 9.5-degree club to hit 45 of 56 fairways (80.4 percent) to rank second in the field in accuracy. Kern had a bag full of Titleist equipment, including a TS2 fairway wood, 718 T-MB 3-iron, 718 AP2 irons, a trio of Vokey SM7 wedges and a Scotty Cameron T5.5M putter.