The Loop
Why Johnny Miller almost quit after one day as a TV analyst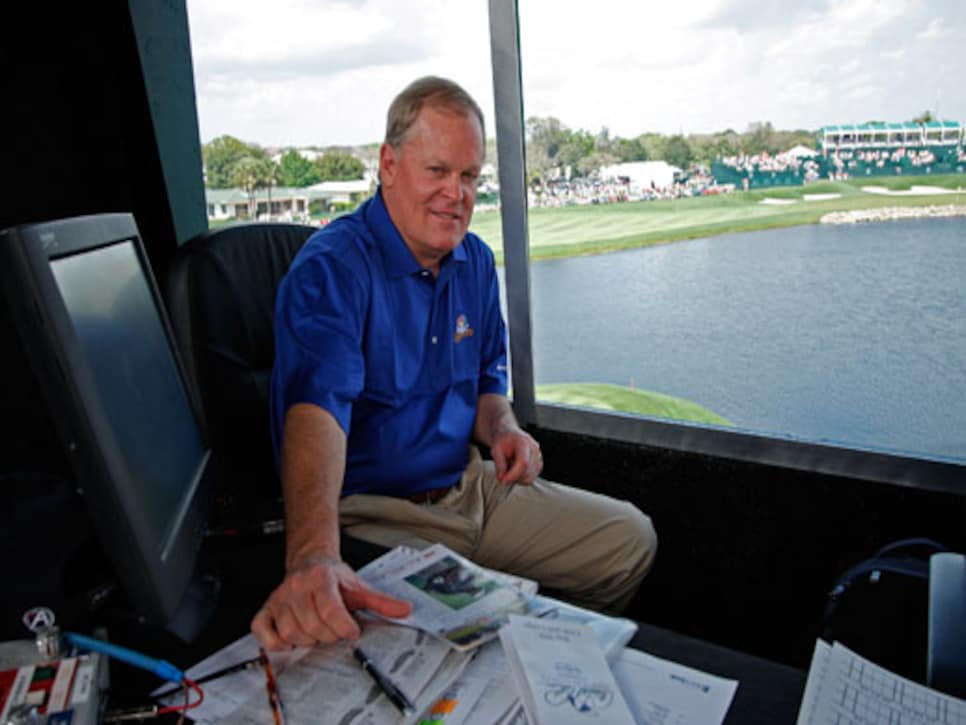 As golf fans are well aware, Greg Norman's stint as Fox's lead golf analyst lasted just one year. But if you think that was quick, wait to you find out how short Johnny Miller's stay in the booth almost was.
This revelation from the longtime Golf Channel/NBC analyst appears in a Wednesday San Diego Union-Tribune story by Tod Leonard. Here's what Miller, who is returning to work this week at the CareerBuilders Challenge, said about his first time working on TV at this very event (then known as the Bob Hope Desert Classic) in 1990:
"I didn't know what a teleprompter was, let alone how to use it," Miller said. "I did my homework. I studied the courses and the players. But I didn't know what I was doing. After the first day, I said, 'I think I'm going to take a hike.'
"I told my manager, 'Tell those guys this is not for me. I'm not an announcer, I'm a player.' It was a shock to not be teeing it up. That was sort of hard to make that transition."
But make the transition he did. The following day, Miller returned to the TV tower and used the word "choke" during the telecast for the first time (Yeah, that didn't take long). And the rest is history.