The Loop
Why it just got a little bit harder to make a cut on the PGA Tour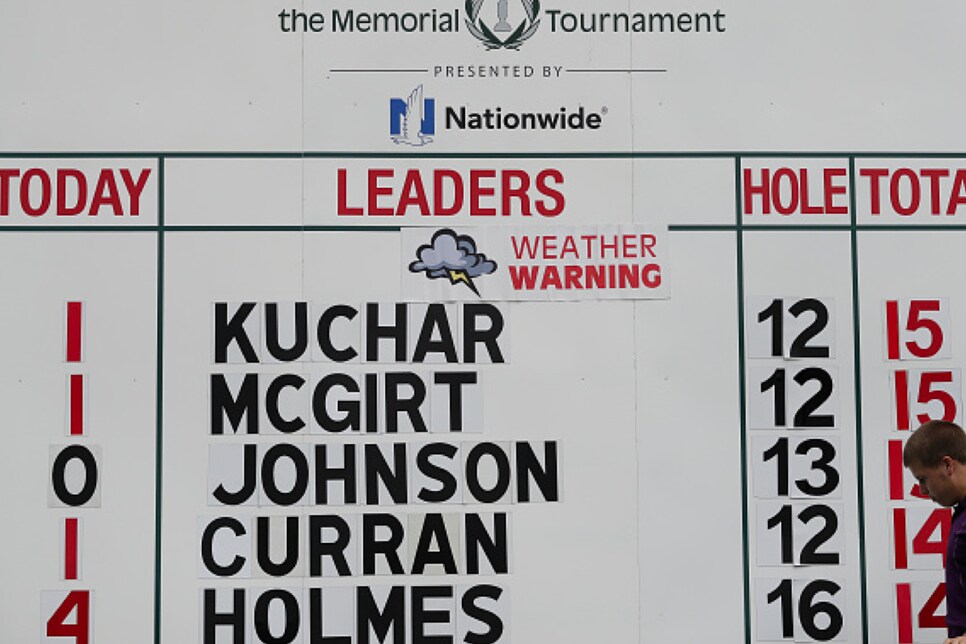 A new rule this season will make it a little bit harder to make a cut on the PGA Tour. Emphasis on a little.
And it's actually not so much a new rule as a tweak on the old one. The AP's Doug Ferguson reported the wording for who makes the cut at a typical tour event has been changed from the "top 70 professionals and ties" to simply, the "top 70 and ties." In other words, amateurs in the field can now bump players on the cut line.
As Ferguson points out, this minor difference would have had a major affect on a famous golf record. Tiger Woods holds the mark for most consecutive cuts made on the PGA Tour with 142, but that total would only be 117 if not for the pro distinction. At the 1999 Bay Hill Invitational, Woods was tied for 71st after 36 holes, but he made it to the weekend thanks to then amateur Matt Kuchar being one of the players in the field ahead of him and the streak continued.