The Loop
Why is Tiger Woods always among the betting favorites, even when he's not the actual favorite?
A lot of people really love Tiger Woods. They love him more than other tour pros, and at times, they seem to love him more than their own money.
In my item in the new digital edition of Golf World, I enlisted the help of Steve Bamford, a PGA Tour betting expert who runs the website GolfBettingSystem.co.uk, to help answer a question that tends to pop up around the majors: Why is Tiger Woods always one of the betting favorites, even when he's not playing very well?
Despite his poor play so far this season, Tiger, at 15-1, is second only to Rory McIlroy in terms of having the best odds to win next week's PGA Championship. He hovered around the same odds for last month's British Open (don't have to tell you he didn't win that one) and the U.S. Open at Pinehurst -- an event he seemed to have no chance of even playing in after his March 31 back surgery. Why is that the case?
The answer has to do with incentives. Bookmakers do factor in things like recent form when they set odds, but mostly they're just trying to set prices that will entice people into placing a bet.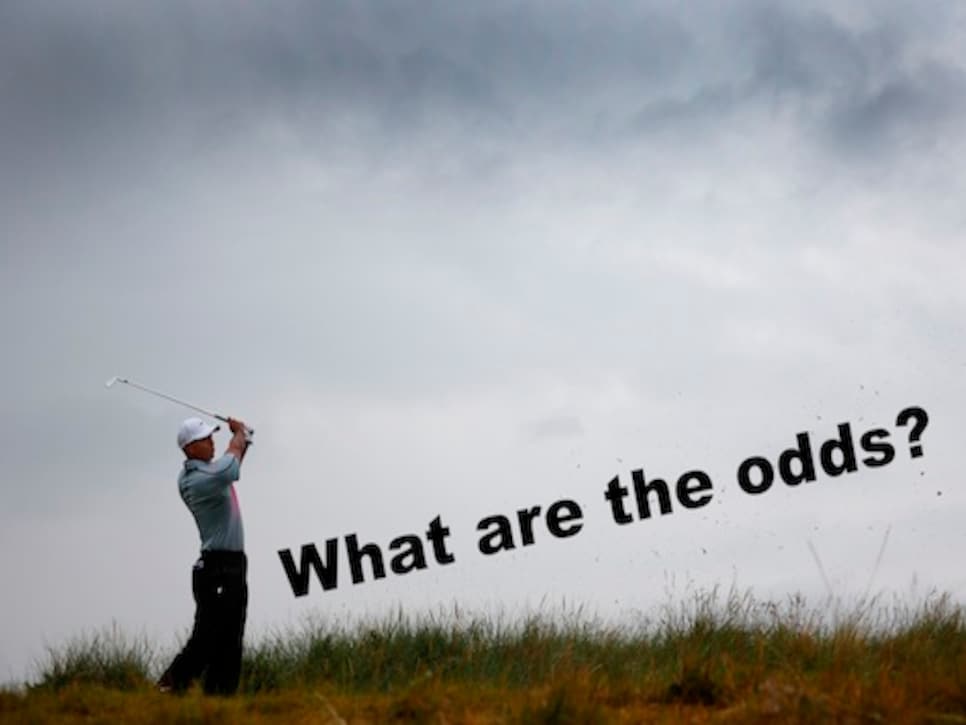 "Tiger Woods still has an aura about him for many, many [bettors]," Bamford said. "Tiger in his pomp was a bully . . . that aura still exists today, and that has a direct effect on bookmakers who will always cover themselves pricewise on Tiger because he is still a hugely popular figure with the betting public."