News
Why is the PGA Tour concerned about gambling? Because the potential problems are too great to ignore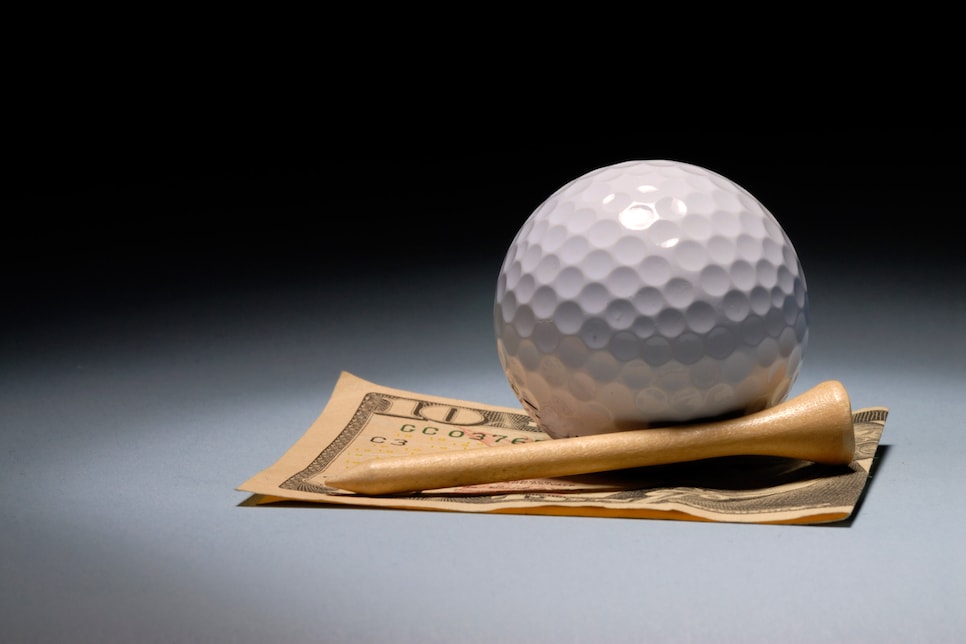 ATLANTA — On Monday, the PGA Tour announced what it's calling an integrity program, an initiative that takes its long-standing policy prohibiting players from gambling to another level. The policy, which goes into effect on Jan. 1, 2018, now extends to a player's support team, tournament staff and volunteers, as well as tour employees. To track gambling on golf in real time, the tour has also hired London-based Genius Sports.
On Tuesday, PGA Tour commissioner Jay Monahan said the move was a proactive one, and not reactive to a specific incident or larger concern.
"Our brand is sacred, and our brand has been established by the legends of the game and it goes back for decades," he said. "We established this program not because we think there's a problem. It's just the world is dynamic, gaming is a reality in every sport. We think it's the right thing to do when your brand is as strong as ours is to really understand what the activities are and to be proactive."
Maybe so. But there's another element in play that is at very least on the radar.
According to a handful of players and caddies, wagers are made regularly by those on the "inside" (caddies, for example) and often done so in real time with up-to-the-second information being used in markets where live betting is permitted.
One real-life example provided by a caddie is knowing that an injured player is poised to withdraw and therefore loading up on his opponent in a match bet. In short, it's the equivalent of insider trading on the stock market.
Such live betting is enormously popular in the United Kingdom, among other places. It's also gaining traction in Nevada, where some sports books already offer mobile apps to customers who are inside state lines.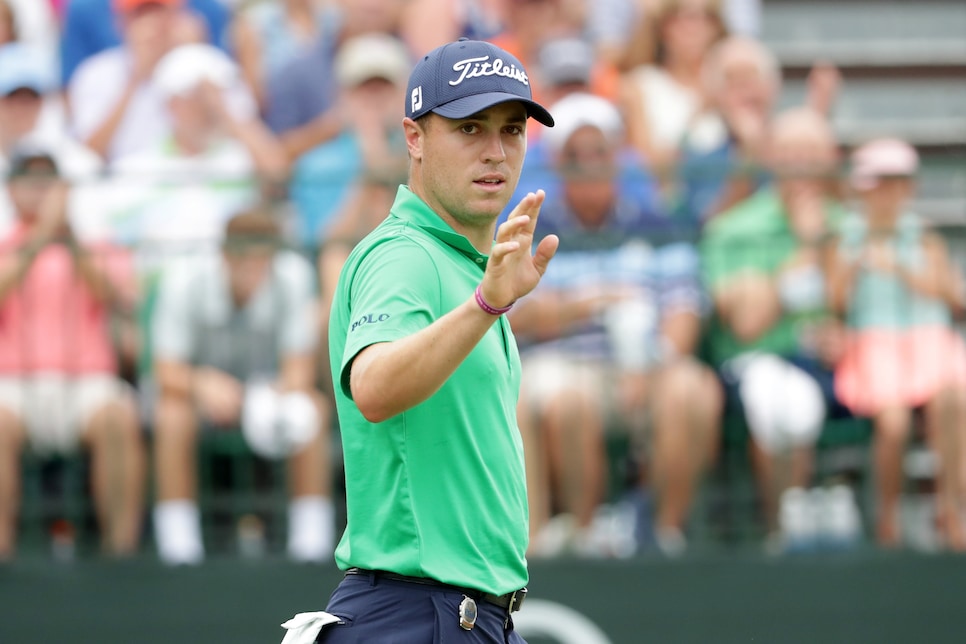 Streeter Lecka/Getty Images
"Yeah it goes on, and everyone knows it," one caddie said of live betting among his peers. "It's not that big of a secret.
"It's also not a big issue or epidemic. No one's getting rich off it. We're talking about hundreds of dollars here."
The amount of money being wagered or won, however, is less important than the integrity of the sport, and protecting the rest of the field.
"Integrity is our No. 1 thing," said Kevin Streelman, a member of the tour's Player Advisory Council. "It's higher than anything. It's in our blood. We're taught that since we are 5 years old."
But could issues of "match fixing" take place the way they have in sports such as tennis? It's certainly plausible, particularly on lower-level tours—the policy applies to all the tours that the PGA Tour oversees, including ones in Canada, Latin American and Asia—where the payouts aren't as rich, says Geoff Ogilvy. And integrity aside, the tools make it at least possible, which is why the tour is eager to get out in front of any potential pitfalls.
"No one in golf thinks that has happened to this point, and I don't think it has, but as these options become available there is more and more potential," Ogilvy, also a member of the tour's PAC, said. "At the back of the field in a Web.com Tour event, they're not making that much money anyway. It could be quite tempting."
Like golf, such temptation is also about risk versus reward. While not concerned it would ever be an issue with anyone in his camp, Streelman said he'll make it clear to everyone on his team to steer clear of making such a mistake.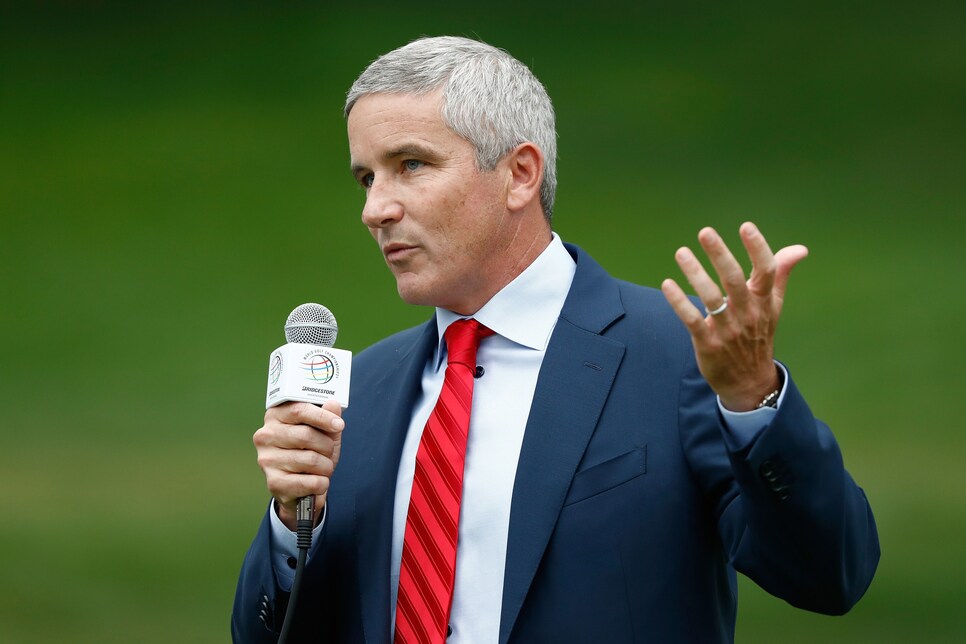 Sam Greenwood/Getty Images
"Gambling brings a lot of positive for a sport; football is just better with it," Ogilvy said. "But it brings negatives, too."
One of those positives could be the tour getting involved with a daily fantasy-sports website such as DraftKings. Monahan said the policy and the tour's partnership with Genius Sports is part of the organization's continued analysis of such betting sites.
"That's something we have been and we'll continue to take a hard look at, but as of right now I would say two things: One, that's not the reason we've made this move, and two, you have to continue to see how daily fantasy continues to evolve," he said. "We're intrigued by daily fantasy, we're intrigued by gaming. Fan engagement I think it's important for any sport and you look at the activity in other sports and you look at the activity in golf, it's significant."
Gambling within the ranks, however, is less prevalent, and the tour hopes to keep it that way.
"It doesn't affect most of us," said Justin Thomas, who in winning five times this season, including a major, has earned just nearly $9 million, not including the millions in endorsement money he has made. "But if people are out here trying to make money that way instead of playing good golf, then they deserved to be punished."