News
Why is 63-year-old Peter Jacobsen playing in the AT&T Pebble Beach Pro-Am?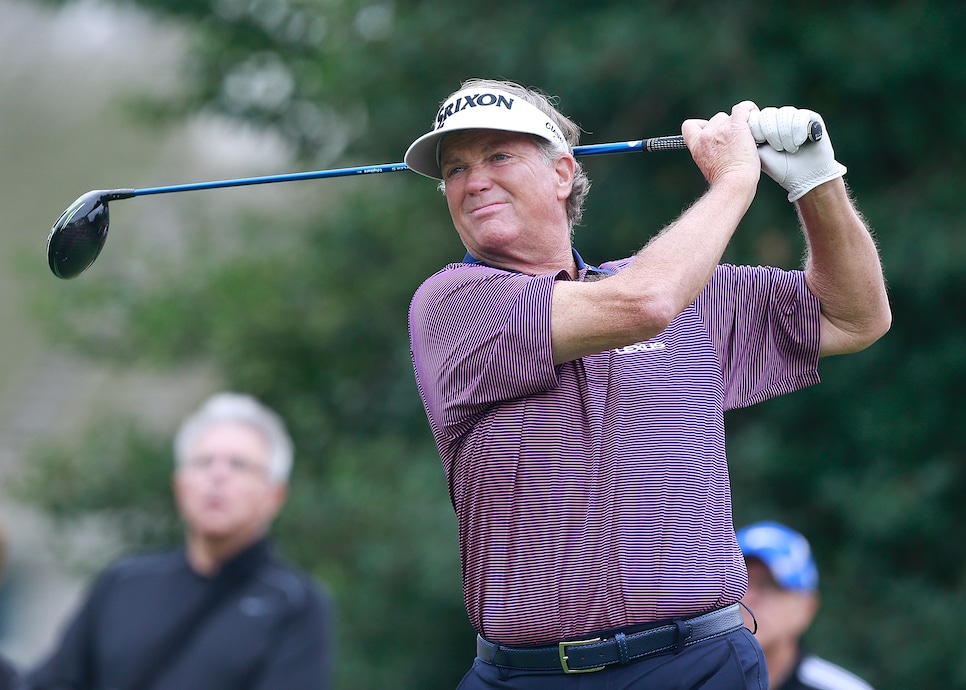 Peter Jacobsen enjoyed a nice career on the PGA Tour, winning seven times and raking in nearly $8 million in earnings. But, turning 64 next month, Jacobsen's playing days have long past, making just one appearance on tour in the past decade. He's not even a regular on the Champions circuit, as broadcast duties with NBC Sports limit his chances to tee it up competitively.
So viewers may be surprised to see Jacobsen in this week's AT&T Pebble Beach Pro-Am field. And no, he's not playing as a celebrity.
Which begs the question: what is the 63-year-old Jacobsen doing at the Clambake?
According to the Associated Press, Jacobsen was initially coming to a dinner honoring a friend who is retiring from the Monterey Peninsula Foundation. When word spread he was going to be on site, another friend, singer Huey Lewis, asked Jacobsen if he wanted to play in the event.
"My initial reaction was, 'No, I'm not going to play. My game is not ready,'" Jacobsen said to the AP. He was also worried about taking a spot from a more deserving player.
However, as a former champion (he won the tournament in 1995), Jacobsen was exempt into the competition. Moreover, Jacobsen has long been an advocate for the Pro-Am in the face of its celebrity and corporate criticism.
"This event is a microcosm of what the PGA Tour is, what it should be and what it has become," Jacobsen said to the AP. "If some players don't recognize that? That's fine. I understand that. Those who do, I admire. I've said to a lot of guys, 'How much money did you make last year?' They say, '$5 million.' I say, 'Would you sacrifice one week a year to continue to make $5 million? Go play the AT&T."
This will mark Jacobsen's 30th appearance at Pebble Beach. Aside from his 1995 triumph, his best finish is a T-14 in 2004.