Why I Wear Gloves When It's Wet, And Why They Work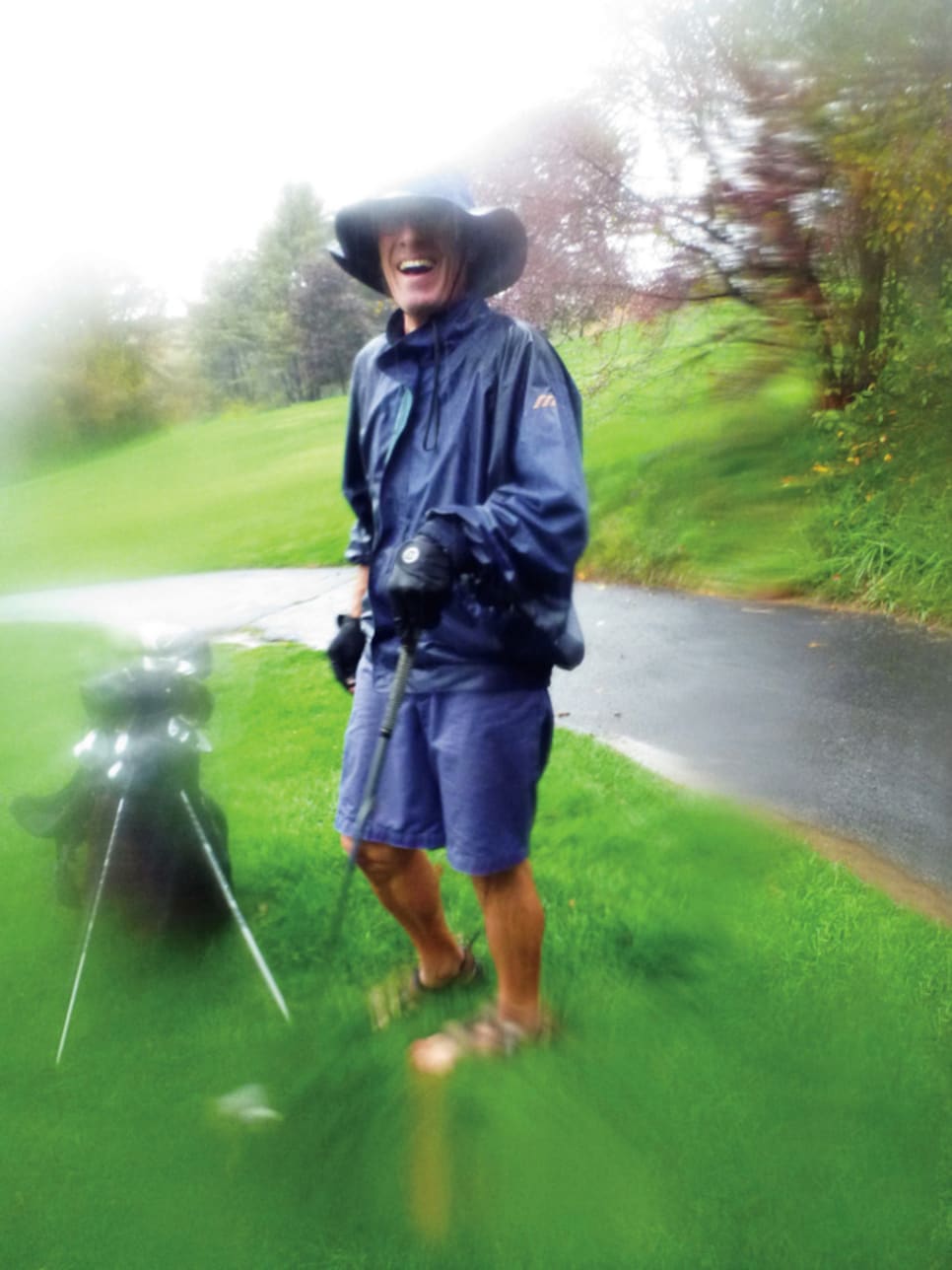 A few years ago, rain fell steadily during the first round of a local tournament. One of the guys in my threesome hung a towel and several gloves from the stretchers of his umbrella, and before each shot he would wipe the grip of his club while squeezing the umbrella's handle between his upper arm and his chest. Then he would dry both hands and put on one of the gloves, and if anything got wet during any of that he would do it all again. On the 12th hole, a gust lifted the umbrella off the top of his bag, where he had propped it to keep his clubs dry while he putted, and blew it into a lake. Two holes later, he withdrew.
The rain that day was falling on me, too, but I didn't care because I was wearing the most useful accessory in all of golf: a pair of rain gloves. When you wear rain gloves, your hands do not slip, no matter how wet your grips become. They work so well that you can leave your umbrella in the trunk of your car. Heck, you can leave your towel there, too.
Yet hardly any tour pros wear them in competition. Among the few who have are Zach Johnson, J.B. Holmes and, most notably, Phil Mickelson. He became a true believer at the 2011 Open Championship, after shooting 30 on the first nine of the final round and finishing in a tie for second. At a press conference in 2012, he said that rain gloves had been "a monumental thing" for him, and that in wet weather they helped him "exponentially." He even leaves them on while putting. His caddie, Jim (Bones) Mackay, told me, "We always have a pair in the bag."
I've happily used rain gloves for many years without understanding how they work, so I asked an expert at FootJoy. She told me that the contact surfaces of her company's RainGrip gloves—the kind I've used most often—are made from an absorbent non-woven synthetic fabric. "Water goes into the material," she said, "and then the material conforms both to your hand and to the club, creating a single unit."
The material looks and feels a little like suede. Its purpose is not to keep your hands dry—and it doesn't. Its purpose is to securely join your hands to your wet grips, eliminating any temptation you might feel to ruin your swing by squeezing.
Mickelson wears Callaway's version, called OptiGrip. They look more like regular golf gloves than RainGrip gloves do, because they're made from stretchy stuff that resembles leather, with suede-like patches on just the thumb and part of the palm. But they function the same way. "They actually perform better as they get wet," a Callaway representative told me, "and the material between the fingers and on the back of the hand helps channel excess water away." And if your glasses get wet you can use one of the thumb patches like a chamois, to wipe your lenses.
A little rain fell during my club's member-guest this year, and I immediately put on a pair of Nike All Weather III gloves—which I hope Nike will always sell, because I like them, too. The rain didn't last long, but I never took them off: the day was hot and humid, and rain gloves neutralize perspiration the same way they neutralize rain. They're also great for late-season golf, because they keep autumn winds from numbing your fingers. (In colder weather, I wear winter golf gloves, which are made from similar stuff but have longer cuffs and more insulation on the backs of the hands.) And when rain gloves get gross you can throw them into the washer and dryer—something you can't do with leather.
The first batting gloves in baseball included golf gloves worn by baseball players who also played golf. That was more than 60 years ago, and today most batters wear gloves on both hands. Should golfers do the same? I've gotten so used to wearing two gloves in wet, hot, cool and cold weather that I'm tempted to wear rain gloves all the time. Why not?